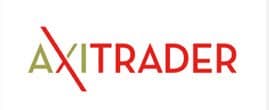 The Five Feature Of AxiTrader
AxiTrader was founded in 2007 and are based in Sydney, Australia. They are regulated by ASIC and have won the 'most trusted' and 'recommended' awards.
AxiTrader Frequently Asked Questions
What Are The Axitrader Funding Methods?
There are 10 ways to add funds to an AxiTrader account:
Paypal
MasterCard Instant
Credit Card (MasterCard, Visa, JCB)
Debit Card (MasterCard and Visa)
Neteller
Skrill
Bank Transfers & Bank Wire
bPay
China Union Pay
WeChat
Forex traders can also transfer their funds from another forex broker by filling out a form after opening an account.
Are There Fees When Making Deposits?
AxiTrader now covers the main fees charged by funding methods from PayPal to credit cards.
The only fees a trader will occur is non-transactional fee such as a credit card provider viewing the transfer as a cash advance or an international bank transfer.
What is the AxiTrader Minimum Deposit Levels?
A unique feature in this Australia AxiTrader is that they don't have a minimum deposit requirement. This means any amount can be added to an account through the ten deposit methods available.
How Do I Withdraw Funds From Axitrader?
Using MetaTrader 4 a forex trader can submit a withdrawal request or the trader can contact their AxiTrader account manager.
These withdrawals are processed each weekday between 9:00am and 3:00pm AEST. Processing times of the payment solutions vary for example, international transfers can take up to five days. Payments will in most cases go back to the funding source.
When Is AxiTrader Call Centre Open?
AxiTrader customer support opens at 7:00 am on Monday and closes at 7:00 am on Saturday. These times are Australian Eastern Standard Time (Sydney) applicable and can vary by one hour depending on daylight savings.
The Australia toll-free number is 1300 888 936 (Australia) while international traders can call +61 2 9965 5830. There are also live chat facilities.
Does AxiTrader Only Offer MetaTrader 4?
Yes. AxiTrader exclusively offers MetaTrader and no other forex trading platforms such as L2, cTrader etc.
Is AxiTrader MT4 For Mac Available?
Yes. MetaTrader 4 for Mac (MT4 for Mac) is available in both demo or live account form. There are no plugin-ins or add-ons required with a complete Ma based solution available. Features such as EAs (Expert Advisors), charting and custom indicators are all available with this AxiTrader MT4 for Mac version.
What Is The AxiTrader Minimum Deal Size?
Traders with AxiTrader can use micro lot trading (0.01 volume) on all standard accounts. Pro accounts can trade mini lots (0.1 volume) on over 60 FX pairings. View the AxiTrader product schedule to learn all deal sizes across currency pairs and commodities.
What Is The Ownership Of AxiTrader?
AxiTrader parent company is AxiCorp Financial Services. The company is majority Australian owned.
Where Is AxiTrader Regulated?
AxiTrader is regulated by ASIC in Australia and the Financial Conduct Authority in the UK.
Disadvantages Of AxiTrader
While there are key advantages mentioned above for choosing AxiTrader the Australian forex broker isn't suitable for all forex traders. Below shows the five largest weaknesses of the fx broker that should be considered.
1) Choice Of Forex Trading Platforms
AxiTrader only offers MetaTrader 4 (MT4) as the sole forex platform. While MT4 is the most popular forex trading platform in the world many broker preference the newer MetaTrader 5 offered by Pepperstone. Additionally, cTrader offered by IC Markets is often a preference by advanced automated forex traders. Only if your a fan of trying or continuing to use MT4 is AxiTrader the right forex broker for you.
2) Lack Of Risk Management Tools
The trading accounts offered by AxiTrader offer stop-loss functionality and margin call technology to exit a trader when approaching minimum balance. While this is adequate for expert forex traders there are additional tools for those new to forex trading. This includes guarantees stop-loss orders to prevent a loss from exceeding a predetermined amount. Some fx brokers also offer negative balance protection. This stops losses exceeding the brokers' deposit in any market condition.
3) Range Of Markets
AxiTrader primarily focuses on forex trading with some additional CFD trading. This includes commodity trading from Bullion, Gold to Oil. Bitcoin can also be traded as a CFD and there is also a dividend forecast schedule. What the forex broker doesn't offer is CFD trading on other cryptocurrencies. They also don't offer share trading which the larger brokers offer. If your looking for a wide range of financial products then other larger brokers may be worth considering.

4) Lack Of Bonus Offers
Many forex brokers offer to join bonuses such as matching deposits. Others like Pepperstone rebate based program on the volume traded. AxiTrader avoids offering these bonuses highlighting they are a low-cost broker avoiding any gimmicks. That said, bonus offers do provide an incentive to switch brokers which can be a timely process.
5) Minimum Deposits
The minimum deposit for AxiTrader is $200 for the standard account. The AxiTrader Pro account minimum deposit is $1,000. This is comparatively high for an Australian forex broker and a low volume trader may be deterred by this requirement. It should be noted that this deposit level is set at the Australian Dollar rate.
Conclusion On AxiTrader
AxiTrader targets a very specific forex trader in Australia. These are traders who have some trading experience and a preference for MetaTrader 4 with a focus on low brokerage. If you are looking for a low fee broker with strong customer service then AxiTrader is worth considering.
Additional Australia AxiTrader Review Information
This Australia AxiTrader review was completed on the 12/11/2019. It was based on information that came from the AxiTrader website and credible third-party sites. The information provided in the AxiTrader review is to assist in the decision of what Australian forex broker is suitable for your currency trading needs. The forex broker comparison is not designed to provide forex trading advice and it's recommended that traders understand the risks associated when you trade forex.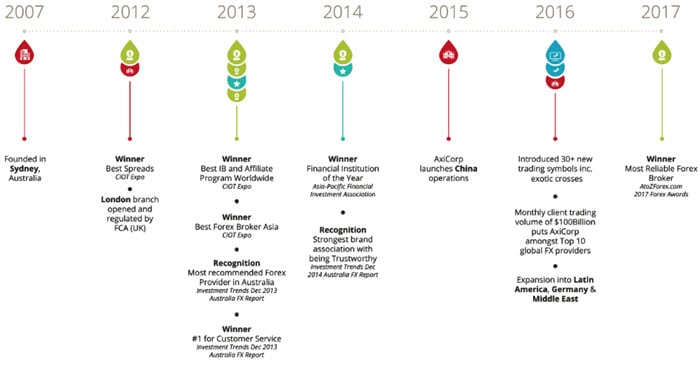 A list of all forex brokers can be viewed on the homepage with tables designed for different types of brokers from low fee, high leverage to feature-based traders.