The 2019 Australian Forex Trading Course Guide
People are always surprised by the amount of money that can be made in foreign exchange markets. Everyone always hears about the success stories on TV, online and at a forex trading course with thousands made in a short period of time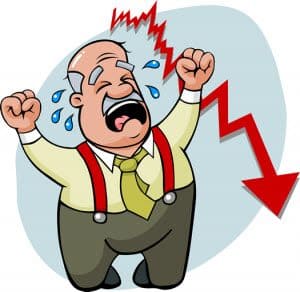 . For some reason though, no one ever advertised the losses they've sustained? Don't get sucked in. People lose money all the time and trading with leverage causes even greater loss.
Before you embark on your Forex trading Australia journey, consider studying a comprehensive Forex trading course either online or in person. You might not become the Warren Buffet of Forex trading. However, you gain a solid understanding of all the important Forex concepts, the elements that impact currency prices and be able to formulate your own trading strategies.
Here are our 'Top 3' Forex trading course providers in Australia for your convenience:
Traders 4 Traders
Traders 4 Traders was set up by veteran foreign exchange traders who had spent more than 20 years working at currency trading desks for some of the world's biggest banks including Citibank and the Commonwealth Bank in Australia. The company was set up in order to guide and mentor new traders into seasoned experts.
Is The T4T Forex trading course easy to understand?
Yes. The Traders 4 Traders training course is not only easy to understand it is also quick, highly effective and 100% online. To begin with, new traders are exposed to an online quiz and step by step training modules. Once traders have graduated with foundation knowledge they are provided access to resources such as trading tools and education videos designed to guide them through trading Forex in any market environment.
Furthermore, traders have full and unrestricted access to the T4T trade zone which is a live forum full of information and professional guidance. Users are encouraged to ask questions, discuss trading strategies and share their experiences.
How much does the Forex trading course with Traders 4 Traders cost?
Access to the Traders 4 Traders Forex trading courses aren't cheap with packages starting at US$1499. However, the learning at T4T never stops. Where most forex training courses have a completion date, traders can interact with the T4T community indefinitely as the course provides lifetime access. If you like feeding off people's ideas, insights into strategies of experienced traders and enjoy sharing your own trading experience, the Traders 4 Traders forex trading course is definitely for you. With this course, you will have access to a free USD$100,000 demo account to practice buying and selling CFDs which will go a long way to helping you achieve your goal of being a successful trader.
Learn To Trade (Formerly Knowledge to Action)
Started in 2003, Learn to Trade was formed by Forex industry expert Greg Secker who had forged a successful career on international trading floors. Since 2003 over 100,000 people have visited a Learn to Trade forex trading course workshop in countries in places such as Australia, South Africa, Europe and the UK. The Learn to Trade workshops are physical seminars and run multiple programs throughout Australia each year.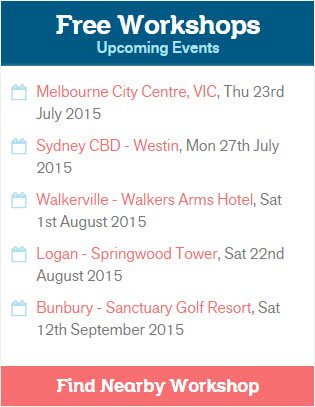 Does Learn to Trade provide personal mentoring?
With Learn to Trade the first step is to sign up for a free Forex education package. This is essentially an immersion in forex education content put together by the expert educators at Learn to Trade. Then customers are invited to free local seminars where they are guided through Forex trading. These workshops take place every few days in convenient locations right around Australia. Once traders are exposed to different kinds of strategies through the Learn to Trade website, access is granted to the graduate website. Here traders are exposed to Forex coaches that offer personal guidance and a wealth of information designed to propel your Forex trading career.
How much does a Learn to Trade seminar cost?
Absolutely nothing at all! Learn to Trade Forex trading course workshops are free, beginner seminars designed to introduce you to the company and expose you to the world of Foreign exchange.
FXCM Trading Courses
FXCM are one of the largest, award winning Forex broker globally. Founded in the United States as Forex Capital Markets in 1999, they are one of the most widely recognised currency trading houses and operate in countries such as Australia, America, the UK, Dubai, Israel and Italy. While they are mainly known for their trading platforms, in recent times they have expanded their resource centre which now includes award winning tools and educational guides. Part of this suite includes access to lessons on demand, live demonstrations and webinars and platform guides which are all very useful tools to help you achieve successful trading. The FXCM training centre also includes an extensive video library that enables traders of all background trade Forex at their own pace.
Is the FXCM trading resource centre free?
FXCM's ultimate goal is to secure live traders. It is for this reason they don't charge users to access their resource centre. However, it is recommended to at least sign up to an FXCM demo account to make the walk through guides and videos more relevant to you.

Most of the guides discuss trading using the actual FXCM platform but there are plenty of market tips and strategy guides useful for those that don't have an FXCM account.
Online Based Courses & Forums
Of course Forex training is not limited to the above companies. There are a plethora of online resources and Forex trading course information on forums such as Forex Peace Army and Baby Pips among others.
These websites are an excellent source of Forex knowledge. However, as much of the content found here, especially on the forums, is user generated it is important to validate and double check everything for objectivity.
Summary
The training courses highlighted above are some of the most reputable available in Australia. They are not a pre-requisite for trading success and if you are diligent enough to do the careful training and research yourself you could save yourself a bit of money. However, for those that need a bit of hand holding and guidance, Forex trading courses can help you on your way to trading success. Before selecting a training course to peruse our Forex trading comparison such as the one below and get a feel for the brokers that offer demo accounts for beginners. Demo accounts are a great place to start and to make things easier for you, most of our tables consist of brokers with this feature.
About This Compare Forex Brokers Piece
Our aim at Compare Forex Brokers is to create the number one online destination for everything to do with Forex and CFD trading. We cater for traders of varying experience levels and risk appetites. This article is geared towards beginners looking for some help along the path to trading the markets successfully. Its hard learning something new on your own. Not everyone has the patience or even financial nous to learn how to trade on their own and It is for this reason we advocate pursuing one of the high quality trading courses outlined above.