Exploring the Foreign Exchange Market: History, Benefits, and Risks
This concise overview will delve deep into the thrilling world of forex trading, looking at its evolution over time and introducing key elements like market players, segments, leveraging tools, and functions. This guide offers all that is required to confidently navigate through the exciting world of the modern foreign exchange market.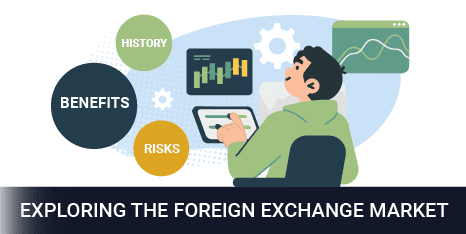 Our forex comparisons and broker reviews are reader supported and we may receive payment when you click on a link to a partner site.