Swissquote is a publically-traded entiry regulated in key markets from UK to Singapore.
'Top 3' Swissquote Strengths
'Top 3' Swissquote Weaknesses
Swissquote, with over 340.000 clients in the world, a capital tier 1 ratio of 29% and access to over 17 liquidity providers is one of the most reliable intermediaries in the world. Their regulated include the Securities Futures Commission (SFC), Monetary Authority of Singapore (MAS), Financial Conduct Authority (FCA) and Swiss Financial Market Supervisory Authority (FINMA).
With Tier 1 regulation, a strong global client base and the fact the broker is publically listed, it's reputation score is the maximum of 100/100.
Ipsos the number one research agency ranks Swissquote LTD with a score of 5.6 out of 7.0 in terms of client satisfaction among Swissquote clients. Swissquote allows opening accounts in more than 7 base currency. Compare Forex Brokers is proud to provide you with a fair and balanced Swissquote review.
| Forex Trading Platform | MetaTrader 4 | MetaTrader 5 | cTrader |
| --- | --- | --- | --- |
| Currency Trading | Yes | Yes | Yes |
| Metals and Energy CFDs | Yes | Yes | Yes |
| Share CFDs | No | Yes | Yes |
| Razor Account Commissions (AUD) Per Lot | $3.50 | $3.50 | 7 Unit Charge |
| Minimum Deposit | $200 | $200 | $200 |
| FIX API | No | Yes | Yes |
Swissquote Forex Trading Platforms
Swissquote allows its customers to access the Forex market through 3 award-winning trading platforms:
1) Advanced Trader
Advance Trader is a proprietary online trading platform developed by Swissquote LTD
The customizable interface allows traders to arrange the platform interface to fit their own needs
Powerful built-in tools and order management tools
Exclusive access to news from Bloomberg and Swissquote.eu
Full mobility to switch between the Desktop, Web or Mobile trading versions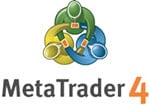 2) MetaTrader 4 Platform
MetaTrader 4 is the most popular Forex trading platform
Built exclusively for retail traders, it comes with a user-friendly interface
No tolerance levels applied as MT5 and AT, it comes with a user-friendly interface
Deep liquidity and fast trade execution
Capability to develop automated trading strategies through the Expert Advisors (EA)
Real-time charts, fast live quotes and android/iPhone apps
3) MetaTrader 5 Platform
MT5 is the latest generation of MetaTrader software
It has all the features of the MT4 with additional options and a different codebase. Metatrader Master Edition is available as well.
Netting mode available and advanced charting across Android and iPhone devices
Offers one-click forex trading service with real-time price quotes
Extensive back-testing facilities and copy trading
Summary Of Online Trading Platforms
Platform
Accessibility
Adjustable Session Times
Depth Of Market Functionality
Historical Data Access
Algorithmic Trading
Detachable Charts
MetaTrader 4
Windows
MAC
Linux
No
No
Yes
Yes
Yes
MetaTrader 5
Windows
MAC
Linux
No
Yes
Yes
Yes
Yes
Advanced Trader
Windows
MAC
Linux
Yes
Yes
Yes
Yes
Yes
Additionally, the more sophisticated traders have available the FIX API solution to access the interbank market directly from his custom interface. Swissquote's API protocol can be built up directly into your online trading platform to access real-time and historical price quotes as well as execute orders through Swissquote servers.
Traders using the MT4 and MT5 platforms can easily enhance the software capabilities thanks to the Master Edition add on: correlation matrix, conditioned orders, mini terminal and many more features permit to the user to calculate better the risk exposure, to manage the correlated orders and negotiations. Autochartist and Trading Central are technical analyses based tools available for Swissquote clients only, designed to complement the user's activity. You have the option to open a Swissquote demo account to first test the waters and explore all the features, make sure you check out our MT4 vs MT5 guides.
On the other hand, the Advanced Trader platform comes with unique pattern recognition feature, customizable time frames and no Sunday candle. The mobile App version is user-friendly, flexible and enriched by video tips which will help the user to understand how to use it.
Swissquote Trading Tools
Swissquote offers a wide range of analysis and data tools that allows its customers to trade under the best conditions. The technical analysis tools will help you research only for the instruments that align with your trading specifications.
1) Automatic Pattern Detection (Advanced Trader only)
Swissquote's chart pattern recognition leading-edge software that allows traders to save time analyzing the most popular chart patterns. Swissquote software has the capability to recognize and outline up to 17 of the most commonly used chart patterns.
When your favourite chart pattern is detected, the automatic pattern detection tool will also indicate the strength of the pattern. Newbie traders may find this as an ideal learning tool for chart pattern trading.
2) Complex Order Types (Advanced Trader only)
Trading with Swissquote.com comes with a high degree of flexibility and complex order management tools. Conditional orders offered by Swissquote can help limit risk and reduce the speed of execution. Additionally, some trading orders are designed to minimize market impact and possibly provide price improvement.
The forex trading platform allows the trader to engage the market with the following extra order types:
Order Cancels Other (OCO) – Uses a combination between a stop order and a limit order. When one order is triggered the other is automatically cancelled.
If done – Uses a two-legged order in which the second-order is triggered only after the conditions of the first order has been satisfied.
If done / OCO – A variation of the IF DONE order whereby an OCO is placed after the order in the IF section has been executed.
One advantage of using these order types is that the contingent order enables you to implement more sophisticated trading strategies.
Swissquote Trading Platform Conclusion
Forex broker Swissquote has the in-house capabilities to offer its customers with an advanced proprietary trading platform. Swissquote platform is characterized by a user-friendly interface,  that is rich in technical tools, fast execution,  and complex order types.
The Swissquote's Advanced Trader platform is dedicated to the professional trader who as more experience. For the novice traders, the MetaTrader4 and MetaTrader5 are just as good to fulfil all your trading needs.
Swissquote Offers Commission-free Trading
Swissquote offers many types of accounts available to you as a trader. Depending on the goals you have set for yourself, and your budget, you can choose between 3 different account types:
Premium account – required minimum deposit of $1,000; the EUR/USD spreads start from 1.3 pips
Prime account – required minimum deposit of $5,000; the EUR/USD spreads start from 1.0 pips
Elite account – required minimum deposit of $10,000; the EUR/USD spreads start from 0.0 pips + commission of $5.6 round-turn
There is also a professional account that offers the lowest spreads and higher leverage of up to 400:1. This professional account has qualification requirements and it's recommended to get in touch with the forex broker to learn more about the bespoke trading conditions.
Below compares Swissquote Prime to other market makers spreads who also offer non-commission (spread only) accounts. These are the minimum spreads offered by the forex brokers which may increase based on market conditions.
| Currency Pair | Swissquote Prime | OANDA | AvaTrade | FXCM | Dukascopy | EasyMarkets |
| --- | --- | --- | --- | --- | --- | --- |
| EURUSD | 1.0 | 1.1 | 1.3 | 1.4 | 1.8 | 1.8 |
| EURGBP | 1.2 | 1.4 | 2.0 | 2.4 | 1.4 | 3.0 |
| AUDUSD | 1.0 | 1.2 | 1.8 | 0.8 | 1.7 | 2.6 |
| GBPUSD | 1.0 | 1.7 | 2.0 | 1.2 | 2.3 | 3.3 |
| USDJPY | 0.6 | 1.2 | 1.5 | 1.6 | 1.7 | 3.0 |
Outstanding Customer Service
Swissquote enjoys the excellent reputation of a Switzerland brand specialized in online trading. Swissquote Ltd is a branch of Swissquote Group Holdings Ltd with the headquarters in Gland Switzerland. But, Swissquote Bank has a global presence with secondary offices in:
Bern
Dubai
Zurich
Malta
Hong Kong
Singapore
Luxemburg
With over 23 years of experience in FX solutions, Swissquote has placed a high standard on their customer satisfaction. Clients are well pleased with Swissquote for their award-winning and multi-lingual 24/5 customer service support. Swissquote is a leading global forex broker that serves clients from over 150 countries, including all 28 EU nations as well as non-European countries like Australia, New Zeeland, Hong Kong, and many others.
Due to the strict regulatory environment and laws in some jurisdictions, Swissquote can't serve clients from the USA, Canada, Japan or blacklisted countries.
The customer service is available in multiple languages: Arabic, Czech, Polish, English, Italian, Spanish and more. Swissquote experts can assist you in more than 10 languages.
To reach Swissquote customer service you have several channels available at your disposal:
Phone support
Live chat with fast response time
Email
Swissquote customer support representative answer emails within the same business day. Clients can reach Swissquote representatives using their different office locations and speak in your native language.
Swissquote Broker Reviews – Global Recognition
Swissquote is highly respected among retail traders and professional traders alike. Swissquote has worldwide recognition and prestige. Ipsos the number one research agency ranks Swissquote LTD with a score of 6.2 out of 7.0 in terms of the level of trustworthiness.
The Ipsos study was carried out from June 28th to July 13th 2018, among 1540 Swissquote clients. More than 340,000 clients, with assets worth more than CHF 30 billion, from around the world trust Swissquote with their online trading activities.
What sets apart Swissquote Group from other retail Forex brokers is their exclusive partnership with Manchester United, the world's most valuable football club.
Swissquote Customer Service Conclusion
Our Swissquote UK review discovered their customer support service excelling in 3 main areas:
Several channels for support including live chat
High level of trustworthiness among Swissquote clients
Multi-lingual 24/5 customer service support
High Minimum Deposit
Compared to other Forex brokers, Swissquote has a high minimum deposit. This is a safety measure to ensure retail traders are well-capitalized to engage in high-risk leveraged products such as Forex currencies and CFDs.
The Swissquote Forex accounts come with different minimum deposit requirements:
Premium account – required minimum deposit of $1,000; the EUR/USD spreads start from 1.3 pips
Prime account – required minimum deposit of $5,000; the EUR/USD spreads start from 1.0 pips
Elite account – required minimum deposit of $10,000; the EUR/USD spreads start from 0.0 pips + commission of $5.6 round-turn
The Swissquote Professional Account allows volume-based and custom made market conditions. To check if you're eligible for a professional account, get in touch with Swissquote support team at Swissquote.eu.
Before you can deposit funds in your account,  you need to open an account with Swissquote. The process of opening a Swissquote Forex account follows 3 easy steps:
Apply for a real trading account in just a few clicks, remember to put your tax code/TIN where requested
Provide two documents to prove your identity and your address
Fund your account with credit card (free), bank transfer or Skrill wallet
The Swissquote account opening procedure is quick and easy and it comes with an effective digital account opening experience.
Swissquote Has A Limited Number Of Funding Methods
Swissquote offers its clients with three funding options including:
Credit Card – Swissquote accepts Mastercard and Visa credit cards
Bank Transfer – Allows for bank wire transfer
Skrill Wallet
This should satisfy most traders but if you have specific funding requirements (eg Paypal) you may need to review our best UK forex broker comparison.
Swissquote Account Base Currencies
Swissquote Ltd offers an impressive array of 9 different currencies. These include USD, EUR, GBP, CHF, JPY, AUD, PLN, HUF, CZK
Swissquote Deposit Fees
Swissquote doesn't apply any fees to deposit and withdrawals, there's no amount or frequency limit to withdrawals. You can only make a Swissquote deposit from a credit card, bank account, Skrill wallet in the name of the trading account holder, either it is a company or individual.
Withdrawals are available via bank transfer only; they can be requested via the client ePortal. The ePortal service allows each client to manage the account, submit the sub-accounts request and update personal data.
Risk Management
Forex trading involves substantial-high risks and it may not be suitable for everyone. Understanding the inherent risk associated with the Forex market is the first step in assuring that you don't lose your account balance. Minimizing the Forex risk can be achieved by properly using risk management tools and techniques.
The most popular risk management techniques are:
Stop-Loss Orders and Trailing Stop Loss
Limiting your risk per trade
Limiting the amount of leverage used
Having an accurate Forex trading strategy
Using trade entry management tools

Swissquote Non-Guaranteed Stop Loss Order
Swissquote Ltd runs an STP execution model, on a non-guaranteed stop-loss order policy. Being under ESMA regime to each retail client is granted negative balance protection, margin call at 100% and stop out at 50%, however, different conditions are reserved to professional clients, as higher leverage, lower stop out and no negative balance protection.
Final Thoughts On Swissquote
This Swissquote UK review recommends their Premium account for:
Scalping traders looking for fast execution speed, commission-free trading, mainstream forex trading platforms (MT4&MT5 and Advanced Trader) and award-winning customer service.
Expert traders looking for advanced forex trading features (including automated trading), sophisticated order types, and advanced support
The combination of fast execution speed, multiple choices of trading platforms and enhanced trading tools makes Swissquote a solid and reliable Forex broker.
Summary Of Swissquote Findings
Swissquote Ltd is part of a Swiss Banking Group with a rich history doing business since 1996 when it has established itself as Switzerland's largest financial portal. What makes Swissquote a reliable and versatile Forex trading broker is a combination of multiple factors:
A wide range of available instruments for trading, including over 130 Forex currency pairs and CFDs
Multiple award-winning trading platforms
Enhanced trading tools
A reliable Swissquote support team
A well-regulated Forex broker satisfying all the Financial Conduct Authority (UK) financial market standards.
We believe there is some value in first trying the Swissquote demo account so you can validate by yourself the outstanding trading services provided by one of the best Forex brokers.
Swissquote FAQs
Is Swissquote Safe?
Swissquote Ltd works under the umbrella of top-tier regulatory agencies which makes it safe for online trading. A Swissquote account also comes with a negative balance protection policy, which ensures that clients won't lose more than their initial investment. As a Swissquote client, you can get GBP 85.000 investor protection. Swissquote passed with success of our safety test.
What Leverage Does Swissquote Offer?
The maximum leverage for retail accounts is 1:30 while for professional accounts is up to 1:400. Upon request, you can customize your leverage to fit your risk tolerance levels. Trading leveraged products and derivatives come with a high-risk level.
How To Fund A Swissquote Account?
Swissquote Ltd offers its customers three methods to fund their trading accounts. The easiest funding method is by credit card, but you can also do bank wire transfers or Skrill wallet transfers. Swissquote doesn't apply any cost to deposits and withdrawals.
Additional Swissquote Information
Swissquote is listed on the Swiss stock exchange which obligates Swissquote Group to disclose its financial statements. This can provide potential Swissquote clients with an in-depth look at the company's health and management success.
Swissquote has a rock-solid background. It is Swiss, it is listed, it is a bank. It has two entities, one in the UK and one in Switzerland. If you open an account at the London-based entity, you can trade with forex and CFDs, while the Swiss entity gives you access to a wide range of asset classes from stocks to options.
Swissquote is authorized by the following tier-1 regulatory agencies: Securities Futures Commission (SFC), Monetary Authority of Singapore (MAS), Swiss Financial Market Supervisory Authority (FINMA), and the Financial Conduct Authority (FCA).
Dubai Financial Services Authority (DFSA) entity is Swissquote MEA Ltd.
Financial Services Offered
At Swissquote you have a versatile marketplace with a broad range of tradable instruments. Swissquote scores exceptionally well on the available products offered for online trading. You can find trading opportunities in more than 130 Forex currency pairs and CFD instruments.
You can trade through Swissquote over 80 currency pairs including the:
Major currencies
Minor currencies
Exotic currencies
Swissquote's offer also includes precious metals trading. You can trade up to 4 precious metals with Swissquote:
Gold
Silver
Platinum
Palladium
You can trade the precious metal instruments against the main currencies: CHF, USD, EUR, GBP, and AUD.
Swissquote's FX platform allows trading CFDs on stock indices, commodities, and bonds. Swissquote CFD's offer comprises all the major European and US stock indices,  as well as Japan's stock indices. You also have access to major commodity CFDs such as oil, gas, and copper.
All types of trading strategies are allowed on Swissquote including scalping and mobile trading. No matter which is your favourite currency pair, you have access to a deep liquidity pool that is comprised of 16 major liquidity providers.
Forex Training
You can learn the ins and outs of forex trading with Swissquote learning centre, which consist of a wealth of educational tools:
Professional educational videos
Live seminars
Online webinars
Forex eBooks and User Guides
The online forex courses will equip the trader with the right knowledge to tackle the forex exchange market and will help you step up your learning curve. The online trading courses are rich in educational videos including introductory tutorials, how to trade tutorials and more advanced video tutorials on risk management.
The Swissquote research team will supply you with tailored products and content like:
Live Analysis Reports
All Morning News
Daily Market Brief
Daily Technical Report Filter
Daily Technical Report
Disclaimer: CFDs are complex instruments and come with a high risk of losing money rapidly due to leverage. 79% of retail investor accounts lose money when trading CFDs with this provider. You can learn more about how forex brokers like Swissquote make money. You should consider whether you understand how CFDs work and whether you can afford to take the high risk of losing your money.