'Top 3' Pepperstone Strengths
'Top 3' Pepperstone Weaknesses
Key Pepperstone Review Features
Pepperstone focuses on CFD and forex broker products including currency trading, cryptocurrency to indices trading. With high leverage, there is a high risk of losing money rapidly and using tools including demo accounts and stop-loss trades should be considered.

| Feature | MetaTrader 4 + 5 | Advance Trader |
| --- | --- | --- |
| Forex Trading | Yes | Yes |
| Metals and CFDs Trading | Yes | Yes |
| Trading Conditions | Leverage up to 30:1 | Leverage up to 30:1 |
| Algorithmic trading (Expert-Advisors) | Yes | Yes |
| Complex Order Types | Yes | Yes |
| FIX API | No | Yes |
Pepperstone Trading Platforms

The two most popular forex trading platforms globally are offered by Pepperstone:
1) MetaTrader Platforms
The world's most popular platform, MetaTrader4
A more powerful and precise version, MetaTrader5
MetaTrader prides itself on being easy to use
Keeps traders ahead of the market with up to date quotes and news

2) cTrader
A platform made for traders by traders designed to replicate an institutional trading environment
Personalized for each trader through pre-set & detachable charts
Enables traders to code their own strategies in C# (seen in our cTrader review)
Generally, it's difficult to separate the two offered forex trading platforms in Pepperstone reviews. The resources provided, formation of an online community and accessibility of the platform coupled with the desire to use forex automation (EAs) point towards the use of MetaTrader 4. However, MetaTrader 5 (MT5) provides automation in different code. View our MT4 vs MT5 guide to determine which MetaTrader Forex platform would best suit your trading habits.
cTrader, on the other hand, provides advanced platform customization with cTrader Automate (formerly cAlgo) combined with advanced risk management and order functionality. There is also webtrader which doesn't need to be downloaded. Webtrader is normally used as a back-up to the above Forex trading platforms primarily for those who are accessing Pepperstone from a computer that isn't their own.
Pepperstone Review Of Trading Platforms
Platform
Accessibility
Adjustable Session Times
Depth Of Market Functionality
Historical Data Access
Algorithmic Trading
Detachable Charts
MetaTrader 4
Windows
MAC
Linux
No
No
Yes
Yes
Yes
MetaTrader 5
Windows
MAC
Linux
No
No
Yes
Yes
Yes
Advanced Trader
Windows
MAC
Linux
Yes
Yes
Yes
Yes
Yes
Pepperstone Execution Speeds
The Pepperstone Razor account, better suited for scalpers and algorithmic traders avoids Forex Trading dealer intervention. The main difference between the Razor account and Standard account is the raw spreads and commissions made from the Razor account, allowing for it to be a lower cost setup. As a true ecn broker, Pepperstone combines fast global trading servers with the leading optic fibre network latency can be low as 0.05 of a second (50ms). Pepperstone trading platform speed is the fastest in reviews.
1) Fast Global Trading Servers
The Equinix servers, who are one of NASDAQ's leading firms, recently partnered with Pepperstone. Equinix has servers set up at two strategic locations in terms of liquidity pools with Wall Street and London accessible to 60+ Exchanges, 400+ buy/sell firms and over 150 Financial Service Providers.
2) Optical Fibre From Australia To Wall Street
The utilization of an optical fibre network from the Pepperstone head office in Sydney to the equinox server in New York ensures that global traders don't need to be wary of their location and potential remoteness issues that may arise. The optic fibre connection reduced the latency by up to 10x!
3) Smart Trader Tools (MetaTrader Only)
A package of 16 trading tools and 15 custom indicators are on offer to traders that choose MT4 or MT5 trading platform. Some of the more popular features include:
Correlation Matrix, showing relationships between instruments
Autochartist highlighting the statistically significant movements in the market
Alarm Manager alerts trading of key price changes and market events
Sentiment Trader showing the sentiment of past and live trading data
Connect Feature delivering news, analysis as well as an economic calendar
Excel RTD merging real time data with excel
Trade Simulator allows for the testing of strategies (only for MT4)
Stealth Orders keep pending orders hidden from the market
Session Map highlighting which currency markets are live and operational
Mini Terminal still see markets whilst hiding MetaTrader
Pepperstone Trading Platform Conclusion
Fast execution speeds, and enhanced, top of the range features ensures that Pepperstone offers the two most popular Forex platforms.  Offering the fastest trading environment of the Forex brokers combined with the leading platforms, Pepperstone can only be awarded with the maximum amount of points in this particular category, ticking every box when it comes to trading platforms.

Pepperstone Has Market Leading Spreads And Fees
Pepperstone offers two account types :
Standard account – raw spread + 1 pip increase (e.g. 0 pip spread plus 1 pip = 1 pip)
Razor account – raw spreads and commissions (e.g. 0 pip spread plus GBP£7 commission = total cost GBP£7)
Razor Pepperstone spreads to varying ECN trading account types can be reviewed below. These spreads were taken from individual spread reports. The EUR USD spread is considered the benchmark with EUR/USD spreads starting from 0 pips and the average spread stated as 0.16* on the 19th of March 2019. The AUD/USD also has spreads starting from 0 pips and the average spreads at 0.27.
Average Spreads
(21/02/2019)
EUR/USD
GBP/USD
USD/JPY
AUD/USD
Pepperstone
0.16*
0.49*
0.25*
0.27*
IC Markets
0.1*
0.4*
0.2*
0.2*
IG Markets
0.263*
0.992*
0.293*
0.512*
CMC Markets
0.805
2.793
0.879
0.751
AxiTrader
0.28*
0.89*
0.72*
0.61*
In 2019 a relaunched active trader program was launched to reward traders who frequently make trades. The program allows for members to benefit from receiving a portion of the commission from their FX trades back into their trading account as rebates. Traders will earn GBP£1 rebate per FX lot traded up to 500 lots. That's a typical rebate of between GBP£200 – 500 per month, paid into your account daily.

Pepperstone are highly recommended for high volume traders as they offer the lowest commission of any retail foreign exchange broker on a global scale. The maximum level will mean that a commission rate is up to 43% on a regular trading commission.
Spreads Are Even Lower Due To Price Improvement Technology
Price Improvement Technology (PIT), in another method in which Pepperstone is able to created a reduction in brokerage fees. When a volatile markets exists, PIT works in three major steps to enhance the benefit of large price movements.
A trader makes a Forex or CFD Trade through one of the designated platforms; MT4 or cTrader.
Trade is then executed, whilst a more favorable price movement is detected.
PIT aims to fill the price at a level of greater benefit to the trader.
No Fees On Deposits And Withdraws
Often, international institutions charge their own fees, which need to be subsequently paid by a client. Pepperstone prides itself on the notion that it doesn't charge fees for deposits. Payments must be made by first-party bank accounts. However if bank accounts and names don't match – payments will not be accepted.
Visa – Instant funding through Verified By Visa is available with no fees.
MasterCard – MasterCard SecureCode allows a deposit of fast funds which similar to Visa fees are not included.
PayPal – Funding an account with PayPal means zero fees
POLi & BPay – Traders who have eligible bank accounts are able to make transfers at any time
China Union Pay – Offering funding at any time, plus no fees or charges
Wire Transfer (Domestic & International) – These are available, however can take time and fees are charged
Skrill (Moneybookers), Qiwi & Neteller – Instant deposit method, available 24/7 with no additional charge
Fastapay – Deposit money instantly, with no fees
A withdrawal received prior to 7:00 am AEST is processed the same day. After this time the deposit will be processed the next day. The bank account linked to the Pepperstone account will receive the funds (this can't be a third-party as is the case for deposits). If a credit card was used to fund an account it can also be used for withdrawals if the amount matches or is less then the deposited amount. Otherwise, an alternative withdrawal method is needed for the account.
Bank wire transfers take between three to five working days while International Telegraphic Transfers have a fee of approximately $20 Australian dollars.
The Pepperstone Razor account has the lowest trading costs with no dealing desk, institutional market leading spreads, price improvement technology and a low commission.
With commissions been even lower for high volume trader and no fees on both deposits and withdrawals they won this category in our 2019 Pepperstone review.  To learn more about Peppersone spreads and fees view the full fee article.
Pepperstone Has Award-Winning Customer Service
Pepperstone has gained a 3% increase in market share within the retail forex trading market. This has been in-part credited to their customer support. In fact, Pepperstone support levels were so high they won the Investment Trends overall client satisfaction award.
Key elements that have led to Pepperstone's customer support winning these awards include there:
1) Personalised Customer Service
Pepperstone offers a customer service team that hold years of experience within the forex trading sector. As real traders, they can help educate and answer any forex trading enquiries beginner, intermediate or expert traders may have. In many cases, a dedicated account manager may also be assigned to a trader to gain a stronger understanding of the trader's needs.
2) 24-Hour Support
Pepperstone support is always available when the forex markets are open thanks to their five offices which are located in Melbourne, Shanghai, Dallas, Bangkok and London. This also provides local options for those forex traders located outside of Australia.
3) Customer Support Channels
A key strength found in the review of Pepperstone was the ability to use live chat to get high-level support. Live chat is available 24 hours a day as is their phone customer support (with different national numbers for each office location). E-mail support is also available.
Pepperstone Broker Reviews Match Their Awards
Forex brokers review sites generally have provided positive Pepperstone reviews since their launch in 2010. The score was 8.9 from 476 reviews as of August 2019 highlighting the broker offers is strong when it comes to customer satisfaction.
The key forex broker reviews issues raised were in relation to 'exotic pairings' (pairing outside of the major currencies). There also were complaints around withdrawing money from accounts. Positive Pepperstone broker reviews related to how fast their VPS is (<5ms), fast deposits, easy to get an account offering a stable platform.
Investment trends which also does an annual survey late each year also found the Australian forex broker was the best across several areas. These include customer service, value for money, platform reliability and execution speeds.
Pepperstone Customer Service Conclusion
Our Pepperstone review found their account service to be exceptional with:
An award-winning customer service team
Several channels for support including live chat
Positive Customer Reviews
Overall, Pepperstone reviews of customer service were positive, only superseded by OANDA who excel in this one area.
Pepperstone Doesn't Offer Stockbroking Services
The largest retail foreign exchange brokers sell themselves as an 'all-in-one trading solution'. This includes IG and CMC Markets who offer a range of markets including stockbroking. Pepperstone is only a specialist trading provider offering:
1) FX Trading
There are 59 currency pair available including the most popular currency including the United States Dollar. Other currencies include the Euro, Japanese Yen, Great Britain Pound (GBP) and the Australian Dollar. Over $1.5 trillion a day worldwide* is traded. The leverage on fx trading is 30:1 with low spreads and
2) CFD Trading
CFD trading (Contract for Difference) also known as derivative trading allows traders to speculate on the movements of financial markets. Pepperstone offers several asset classes when CFD trading including 14 indices from the Australian 200 Index, EU Stocks 50 Index and US Tech 100 Index. CFDs are complex instruments recommended for advanced traders.
3) Commodity, Energy & Precious Metal Trading
Pepperstone offer 30:1 leverage on precious metals such as Gold, Silver, Platinum and Palladium. The same leverage levels are offered across both oil and gas markets. Soft commodity markets have a 30:1 leverage and include coffee, sugar, cocoa cotton and even orange juice.
4) Cryptocurrency Trading
There are four cryptocurrency options available for trading with 30:1 leverage through Pepperstone.
Bitcoin + Bitcoin Cash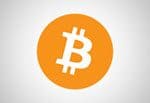 Pepperstone offers Bitcoin trading which remains the most popular cryptocurrency in 2019. In 2019 over a USD $50 billion market capitalisation exists. It's no surprise that bitcoin trading remains the preferred option from traders.
Learn more about Bitcoin on this Australia site.
Ethereum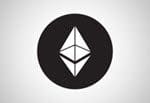 Another popular cryptocurrency option is Ethereum which is considered one of the most exciting bitcoin technologies. Smart contracts allow Ethereum to have multiple applications which allows it to service a plethora of industries.
View the official Ethereum Project site.
Dash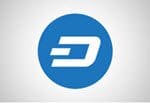 Dash also know as 'Digital Cash' focuses on a faster cryptocurrency option allowing for anonymity. Digital cash is used as an efficiency payment system across the globe and has experienced high volatility and liquidity compared to Bitcoin.
Learn more about Digital Cash at the Dash website.
Litecoin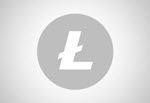 Litecoin is a relatively late arrival and focused on using a simple algorithm to accelerate transaction times. The simpler algorithm since 2011 is what has led to Litecoin's popularity and make it a real alternative to the mainstream cryptocurrency options.
View more about this on the P2P site.
| Cryptocurrencies | Indices | Commodities |
| --- | --- | --- |
| Bitcoin | AUS200 (Australian) | XAUEUR (Gold) |
| Ethereum | CN50 (China) | XAGUSD (Silver) |
| Litecoin | EUSTX50 (European) | XAGEUR (Silver) |
| Dash | FRA40 (French) | XPTUSD (Platinum) |
| | GER30 (German) | XPDUSD (Palladium) |
| | IT40 (Italian) | XTIUSD (US Oil) |
| | JPN225 (Japanese) | XBRUSD (Brent Oil) |
| | SPA35 (Spanish) | XNGUSD (Natural Gas) |
| | UK100 (United Kingdom) | Sugar |
| | US500 (USA) | Coffee |
| | NAS100 (Nasdaq) | Cocoa |
| | US30 (USA) | Orange Juice |
| | HK50 (Hong Kong) | Cotton |
| | US2000 (USA) | XAUUSD (Gold) |
Pepperstone Has Limited Risk Management Features
There are risks involved when trading CFDs as they are a complex instrument and leverage makes it so there is a high risk of losing money rapidly. Understanding these risks is critical and learning the tools that can help manage these risks. Pepperstone has some such tools but not of them. Below details the CFD risk management features available.
Currency Trading Orders Types
Pepperstone offers three order types of currency trading orders. This includes a limit order and a stop-loss order exits a trader after a price is reached. This can be set by price or the maximum a trader is looking to gain/lose in a trade. The final currency trading order is a trailing stop which moves with the market as the price fluctuates. The trailing stop activates only when a designated level is reached.
Pepperstone doesn't offer guaranteed stop-loss orders. This is similar are the same as a 'stop-loss' order but the maximum loss is guaranteed at the designated level. A stop-loss order, on the other hand, can lead to losses exceeding the designated level is high volatile markets leading to slippage. While guaranteed stop-loss orders have increased fees, they can be an effective risk management tool for those with a low-risk appetite or new to currency trading.
Pepperstone also doesn't offer negative balance protection. While they have tools that are designed to prevent a negative balance exiting a CFD trader before their losses exceed their deposit, this is not guaranteed. When risk is a concern it may be worth considering a CFD broker offering negative balance protection like EasyMarkets.
Regulation Of Pepperstone
Pepperstone Group Limited is authorised and regulated by the Australian Securities and Investment Commission to trade in Forex and CFDs in Australia. They are also regulated in the UK through the FCA Financial Conduct Authority. Both ASIC and the FCA are two of the most sort after regulators worldwide.
Final Thoughts On Pepperstone
This Pepperstone review recommends their Razor account for:
Intermediate traders looking for low fees and spreads, mainstream forex trading platforms (cTrader and MT4) and award-winning customer service.
Expert traders looking for advanced forex trading features (including automated trading), fast execution speeds, the higher leverage of 30:1 and advanced support
The combination of fast execution fees, low trading costs and enhanced features which is why Pepperstone is the fastest growing in Australia.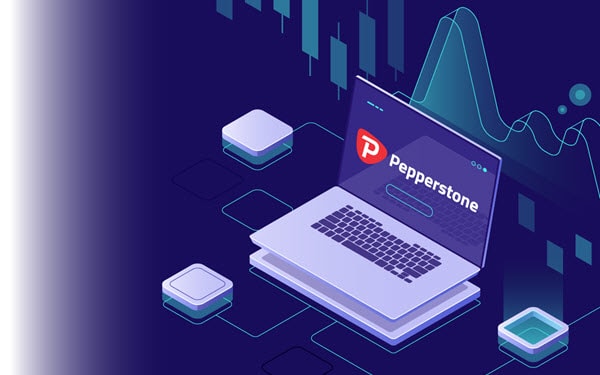 Pepperstone FAQs
Is Pepperstone An ECN Broker?
Pepperstone connects forex traders directly with over 20 liquidity providers through Electronic Communications Networks (ECN). This is applicable for the Pepperstone Razor account. The account offers straight-through processing with 22 liquidity providers. There is no dealing desk.
What Is cTrader?
cTrader is a custom-designed forex trading platform made by cTrader Limited. It's designed for advanced forex traders looking for custom designed features and is London-based.
What is MetaTrader?
MetaTrader is globally the most popular forex trading platform based in New York. Created by MetaQuotes it has an easy to use interface and advanced automation features through expert advisors.
More Details About Pepperstone
Unlike most other foreign exchange brokers, Pepperstone is Australia based (in Collins Street, Melbourne) by a management-team with currency trading experience. In 2016 at the Pepperstone Melbourne office Champ was announced as a strategic investor of the business. The Pepperstone firm was founded in 2010 within Melbourne with the firm always having Australian regulation holding the Australian Financial Services Licence 414530.
As an ASIC regulated forex broker, Pepperstone needs to meet capital requirements. Other requirements include staff training and complying with risk management processes, audits and accounting. If you hear of any Pepperstone scam this may be a broker pretending to be fx broker. Having an AFSL also means that Pepperstone financial accounts (client accounts) must be kept with Australian financial institutions which in this case is the National Australia Bank.

Traders on the Pepperstone YouTube channel, are able to sift through information, training and reviews on currency and Forex related topics as well as the Pepperstone resource center providing accessible information to traders. Although not relevant to UK traders, the Pepperstone offices in Melbourne does offer on-site trading for selected traders.
National Australia Bank
As an ASIC regulated Australia forex broker, Pepperstone is required to hold client funds in segregated bank accounts. Our review of Pepperstone found this was the National Australia Bank (NAB) which is one of the 'big 4'. NAB is covered by the Australian government bank guarantee making it an optimal segregated bank account for traders.
Minimum Deposit
The minimum deposit size is £200 for either account; the Razor ecn broker account or the STP standard Pepperstone account. Active Trader Program users will have a higher minimum deposit. Deposits can be made on a variety of platforms including; credit card, debit card, wire transfer, PayPal, Skrill and more as explained earlier. Withdrawals can be made through similar channels on the same business day.
Leverage Offered
Pepperstone offers a leverage level of up to 30:1. Only a handful of AFSL forex brokers offer this level of leverage and means you can trade up to 30 times your deposit amplifying the exposure to currency markets.
Trading Risk
Leverage associated with CFD trading (forex trading) high-risk activity. 79% of retail investor accounts with Pepperstone lose money so it's critical to understand CFDs prior to trading. Make sure you only trade amounts you can afford to lose due to the threat of losing your money.  Pepperstone also offers an Islamic account. This is swap-free account avoiding interest which can prevent some individuals from CFD trading.
Foreign Exchange Demo Account
Pepperstone offers a foreign exchange (forex) demo account on the cTrader and MetaTrader platform. Our demo article explains more about the advantages of demo accounts, especially those that are new to foreign exchange trading. One a trader opens a live account they still have the option of using a demo for trading testing on the MT4 platform. A feature many traders use for expert advisors (EAs).
Technical Analysis Offered By Pepperstone
As technical analysis focuses on price trends over time there is a central focus on charting. Pepperstone offers three types of charts including a line chart that connects one closing price to another. This helps identify the direction of the market over a given time. The second type is bar charts which provides more details of market trends through line formats. This includes the highs and lows of specific periods. The final is candlestick charts which also shows the highs and lows over a period. This candlestick format helps identify reversals and pivot points on currency markets.
Fundamental Analysis Offered By Pepperstone
Focusing on financial, political and economic factors, fundamental analysis focuses on the events and forces that influence foreign exchange markets. These forces and events help impact currency markets which is why news (provided through Reuters) and daily market updates by Pepperstone are so critical. This information focuses on political policies, surplus and deficit information, inflation and trade trends.
Mobile App
The MetaTrader 4 or MetaTrader 5 App for Android® and iPhone® provide the core functionality of the forex trading platform combined with the functionality of a mobile app. cTrader doesn't have a mobile app but rather a mobile trading platform for those looking to trade on-the-go.
Countries Excluded From Trading With Pepperstone
Pepperstone is a worldwide forex broker but due to regulatory and other local laws, there are countries where residents can't open an account, including:
USA
Japan
New Zealand
Canada
Zimbabwe
Both the STP standard and Razor account offer 1o base currencies including the Australian dollar, US dollar, Japanese Yen, The Euro, Hong Kong Dollar and the Pound
The Pepperstone Account Opening Process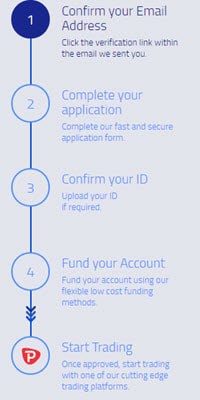 Opening an account is straightforward after you click on the 'visit website' button below. You should set aside 6 minutes to complete the application assuming you
have the right documentation in-front of you.
Step 1
Complete the online form that includes stating what the application type is (Individual, Company, Trust etc), name, country, phone number and provide your e-mail address.
Step 2
The following section requires more detailed personal information and the forex broker can set the limit of the leverage they want (up to 30:1). As part of this process, a short survey is given to gauge the expertise of the trader.
Step 3
At this stage, the forex trader needs to verify their identity your ID (most individuals use their password) and proof of address (often a utility bill). Notarised passport helps avoid the requirements of the proof of address requirements.
Step 4
Download the forex trading platform and start trading after the paperwork is processed (between a day to a week).
The live-chat, e-mail and call centre support can be of great assistance if you encounter problems especially with verification of the process.
About Compare Forex Brokers
The authors of compare forex brokers have made broker comparison tables to make finding the right Australian forex broker simple. There are also comparison tables comparing Pepperstone to IC markets, City Index and to AxiTrader. There are several forex broker comparison tables each feature on separate areas including leverage and fx platforms offered. Feel free to view our forex broker comparison options each with separate brokers reviews created by real Australians.
This online Pepperstone review was based on information gained from the Razor fx trading accounts and the Australian forex brokers website. As such a standard review of Pepperstone should factor in the spreads of this alternative account. If you find any element of this online review of Pepperstone is inaccurate please inform us using the 'contact us'.