Top Forex Brokers UK By Category
The best forex brokers in the UK were determined by comparing FCA regulated forex brokers based on fees, platforms and customer service. Below lists the best UK forex brokers for each category. This limits CFDs retail investor account leverage to 30:1 when forex trading
The Best FCA Registered Forex Broker UK List
The Top 10 UK forex brokers shown below are regulated by the Financial Conduct Authority (FCA). This is the regulator of the United Kingdom and their website show a list of firms (from Banks, Institutions to CFDs providers). These firms are also covered under the FSCS for events such as insolvency issues. More details about conditions of FCA regulated brokers can be viewed at the bottom of this page.
1) Lowest Spread Forex Broker = Pepperstone
Most forex brokers have two account types which impact brokerage. The first account type is a spread only account (non-commission trading account). Many fx brokers who only offer this account are 'market makers' and set the buy/sell prices of the forex pairs. The positive of this account type is that its straightforward when forex trading with brokerage priced into the trading. The option is a spread + commission CFDs account type offered by ECN forex brokers. Prices (spreads) with these accounts are set by banks and institutions (ECN) so rather the main brokerage source for the UK broker is the commission based on volume.
Pepperstone 'Razor' account is the best spread + commission forex trading account with:
Spreads from 0.0 pips for currency pairs such as EUR/USD
Commission from GBP4.59 round-turn 100k*
Active traders program further lowering commission
Price improvement (PPI) technology
Low slippage thanks to fast execution speeds
UK Spread Comparison
Below compares the spreads of the most popular currency pairs traded by United Kindom forex traders. It shows the average spreads for most forex pairs with Pepperstone are lower than other CFDs brokers in the UK. The EUR/USD (in particular was 0.16) when last measured for their Razor account which is considered an ECN broker rate.
Average Spreads
(21/02/2019)
EUR/USD
USD/JPY
AUD/USD
GBP/USD
Pepperstone
0.16*
0.25*
0.27*
0.49*
London Capital Group
0.20
0.30
0.40
0,60
Price Markets
0.20
0.20
0,60
0.80
IG Markets
0.263*
0.293*
0.512*
0.992*
XTB
0.30
0.50
0.50
0.60
AxiTrader
0.44*
0.62*
0.42*
0.85*
CMC Markets
0.805
0.879
0.751
2.793
UK Comparison Of Broker Commission
The second brokerage charge of low spread retail investor accounts are commission rates. This is a flat rate charged based on the volume traded. The rates shown below are per lot which is 100,000 base currency traded. This can be multiplied by two for a round turn (when a currency is traded back to the base currency). So for example from GBP to USD and back to GBP. Overall, as shown below the Pepperstone Razor account £2.29 is the best rate offered by FCA regulated forex brokers.
| FX Per Lot Commission From: | MetaTrader 4 | Propriety Broker |
| --- | --- | --- |
| Pepperstone | 2.29 GBP | N/A |
| London Capital Group | 10 USD | 4.50 USD |
| Price Markets | 3.5 USD | 3.5 USD |
| IG (DMA Account) | N/A | 6.00 USD |
| XTB | 3.00 GBP | 3.00 GBP |
| AxiTrader | $7 USD per lot | N/A |
Additional Fee Benefits Of Pepperstone
Pepperstone offers price improvement technology inbuilt into its ecosystem. While this doesn't impact the spreads and commissions, it does impact the final price the order is filled. This could then be considered part of the brokerage charge for a CFD broker. It works in three steps:
A trader places a trade
The market moves favourably (between placement and execution)
Pepperstone works to fill the price at the improved price
Another factor impacting the final price is slippage. This occurs when an fx broker execution speed is slow which means the price displayed is not the price executed. While no ECN broker can guarantee no slippage having the best technology and systems are a way to overcome this. Pepperstone has partnered with Equinix who have servers in New York (next to Wall Street) for MetaTrader 4 + 5 traders. Equinix also has servers in London for cTrader forex traders. These state of the art servers and close proximity to trading hubs is why Pepperstone has the fastest execution speeds leading to some of the lowest slippage rates of the brokers in the UK.
UK Spreads+ Commission Fee Conclusion
A comparison of FX brokers in the UK that offers spread plus commission accounts (ECN broker style accounts) shows the Pepperstone has the lowest brokerage. This is across both the spreads and the commissions charged. In addition, there is an active trader program that can lead to a further 15% commission rebate. For these key factors, Pepperstone is recommended for forex traders looking to minimise their CFDs trading fees.


Review Of Pepperstone
REGULATED BY
asic

fca
Pepperstone
Pepperstone has won awards globally for their low spreads (starting from 0.0 pips for EUR/USD), low latency speeds due to a superior technology setup with Equinix and their customer support. The CFD provider offers a further commission rebate for high volumes traders which is why experienced UK forex traders have grown the fx brokers market-share in the United Kingdom.
MIN. SPREADS
0.0 pips (Razor)
MAX. LEVERAGE
1:30 Retail / 500:1 Pro
Standard, Razor (MT4/MT5), Razor (cTrader),

Commission (per 100k side trip)

Mini-lots, Micro-lots, Standard-lots

Commodities, Gold, Silver, Metals, Oil, Equity Indices, Cryptocurrency, Shares CFD, Currency Index

MetaTrader 4, MetaTrader 5, cTrader

Visa, MasterCard, Bank Transfer

$0 (except bank wire GBP£15 min withdrawal £80)
24/5- Live chat, Phone, eMail

Refer a Friend, Active Trader Rebates
details
2) Best Automated Forex Broker = AxiTrader
AxiTrader focuses solely on the MetaTrader 4 forex trading platform. This is the world's most popular forex platform offering the expert advisors marketplace. Through a demo account or live account with AxiTrader traders can create or purchase an expert advisor (EAs) which in some cases are free. Below shows a screenshot of the EAs marketplace.
Three key factors put AxiTrader ahead of their UK competitors when it comes to Automated CFD trading:
1) Automated Trading Tools
AxiTrader offers Tradeworks designed to test trading strategies. It also allows CFD traders to design, test and analyse trading strategies. This is preferred over MetaTrader 4's EAs as no programming skills are required to make a trading strategy. The automation software is cloud-based designed for both forex and CFD trading. Tradeworks connects with the AxiTrader MetaTrader 4 account.
The other automated trading strategy provider AxiTrader offers is
Unitedforextraders. This software training company focuses on managing expert advisors (EAs) for MetaTrader 4. This is ideal for those new or with limited experience when it comes to automated forex strategies. The trainers also help the EA installation onto your AxiTrader MT4 platform.
2) VPN Partners
AxiTrader has partnerships with three VPN suppliers for the MetaTrader 4 forex platform. A Virtual Hosting service uses an external server to ensure your platform keeps running 24 hours a day and preventing downtime. Virtual Hosting is primarily used for those using automated trading strategies (Expert Advisors).
FOREXVPS – Based in New York, this VPN has leading SSD drives leading to fast execution speeds. They are supported by 24-hour support from e-mail to live-chat and have a 100% guarantee when it comes to uptime.
METATRADER VPS – This VPN is run by the same company as MetaTrader 4 (MetaQuotes) with 7 global servers. This is the most cost-effective cloud-based VPS hosting option.
COMMERCIAL NETWORK SERVICES – CNS uses Hyper-V hardware matched with a VPS that has been customised for Forex trading. This premium tool focuses on security and has two-factor worldwide authentication.
BEEKSFX VPS – Backed by SAN technology and IBM servers, this BeeksFX offers direct fibre connections between data centres and racks. With this connection and banking-grade infrastructure, the latency outcomes can be less than a millisecond.
3) No Minimum Deposit
AxiTrader has a £0 minimum deposit. This isn't just to open a demo account but a real money account as well with no funding fees. This is an important automated forex broker feature as traders may want to test small amounts on certain EAs prior due to the high risks involved and the complex instruments involved.

Automated CFD Trading With AxiTrader Conclusion
When trading forex with a demo account to real money AxiTrader offer the best-automated trading through the MetaTrader 4 forex platform. By using the most popular trading platform worldwide its easy to create and purchase automated programs and the £0 minimum deposit, VPN options and trading tools make it the logical UK CFDs trading provider choice.

Review Of Axitrader
Commission (per 100k side trip)

Mini-lots, Micro-lots, Standard-lots
details
3) Best Range Of Financial Services – CMC Markets
CMC Markets offers both spread betting and CFD trading. For UK residents spread betting can provide some tax-free benefits when trading. When traders spread bet they are predicting the price movement with a 'price per point' determined. When they trade CFDs they trade the underlying asset with leverage.
Six financial services can be traded through spread betting or CFDs:
300+ Forex pairs – Trade on currencies strength versus the other on the worlds largest liquidity market.
60+ Indices – Trade a combination of the largest shares of a country of vertical such as technology.
15 Cryptocurrencies – Predict the movement of specific crypto from Bitcoin to Ripple.
90+ Commodities – Speculate on movements of valuable commodities from gold and silver to natural gas and oil.
9,000+ Shares and EFTs – Take positions on the leading companies across the world from Apple, BHP to Alphabet.
30+ Treasuries – From treasury notes, gilts to government bonds the opportunity exists to speculate on movements
For retail clients, ESMA he set leverage limits between 2:1 and 30:1 across both CFDs and spread betting. This applies to CMC Markets unless the individual is classified as a professional client. This makes then eligible as a CMC Pro client and they can receive up to 200:1 leverage.
Conclusion On Why CMC Markets Has The Best Financial Services
Whether trading CFDs or spread betting, CMC Markets offers thousands of instruments from crypto to currencies. Spread betting is a key strength of CMC which is commission-free and has competitive spreads with a plethora of risk management tool that can prevent you from losing your money.

Review Of CMC Markets
CMC Markets
MIN. SPREADS
0.13 pips (Razor)
MAX. LEVERAGE
1:30 Retail / 500:1 Pro
Commission (per 100k side trip)

Mini-lots, Micro-lots, Standard-lots
details
4) Largest Foreign Exchange Broker – IG Group
IG is one of the oldest foreign exchange brokers in the world established in 1974. Based on revenue in 2019, it is considered the largest retail foreign exchange broker for both CFD broker and spread betting services. IG is listed on the FTSE 250 with over 1,500 staff worldwide. The company also offers other services including stockbroking, investment and institutional financial services.
IG has 22 offices in regions including:
Europe
The United States Of America
South-East Asia
Australia
Africa
The Middle East
The company operates in most forex markets and has accreditation with several regulatory bodies. In the UK this is the Financial Conduct Authority (FCA) which was formally the Financial Services Authority (FSA). Other regulated bodies IG group operate from including ASIC (Australia), CYSEC (Cyprus), and FSB (South Africa).  There are also one of the few CFD providers to be regulated in the United States CFTC (Commodities and Futures Trading Commission) and NFA (National Futures Association). One of the few locations IG doesn't have regulation is with the Hong Kong Securities and Futures Commission (SFC).
Summary Of IG For Foreign Exchange
If you're looking to open a Retail CFD account with the largest foreign exchange provider to avoid forex scams of unregulated, smaller players then IG is the right choice. As the largest worldwide broker, they offer a range of financial instruments, forex trading platforms, forex markets and retail investor account options.

5) Best UK Cryptocurrency Broker – eToro
Most UK forex providers offer crypto CFD trading. This means the trader doesn't own cryptocurrency (such as Bitcoin) but trades the underlying asset with leverage. Bitcoin ownership has grown in popularity quite considerably since 2010. eToro remains the pioneer when it comes to cryptocurrency CFD trading for three key reasons.
1) eToro Offers The Most Cryptocurrencies To Trade
eToro offer just under 100 cryptocurrency CFDs including:
Bitcoin
Ethereum
Ripple
Dash
Litecoin
Cardano
Stellar
2) eToro Offers A Crypto Trading Platform
Unlike most CFD providers, eToro created its own trading platform that wasn't primarily designed for currency trading. One key enhancement is news-feeds within the trading platform which can impact crypto movements. It's enhancements like these which can be critical to navigating crypto CFD markets.
3) eToro Offers Copy Trading
If you prefer to make trades based on other traders you can copy trade with eToro. You can select traders based on what CFDs they have traded from Bitcoin, ETFs to commodities. Their previous results are displayed and additional trading history to help determine which trader to copy based on future trades.
Overall, the range of cryptocurrencies CFDs offered by eToro, trading platform and the copy-trading feature is why eToro is the best broker of UK traders who want to focus on crypto.

About eToro
eToro
Rapidly growing eToro differs from other brokers due to its emphasis on social and mirror trading. This broker has a proprietary platform purpose-built to make clients copy-trading experience simple. Users can use social media and copy features to create trade Crypto Shares CFD and Commodities and to enhance their reputation in order to earn money.
MAX. LEVERAGE
1:30 Retail / 400:1 Pro
Commission (per 100k side trip)

Min USD$25, Max USD$100,000

Cryptocurrency, ETFs, Shares CFD, Equity Indices, Commodities, Stocks

VIsa, Mastercard, Diners, Visa Electron, Maestro, PayPal, Neteller, Skrill, Webmoney, Yandexm Rapid Transfer, Klarna, Wire Transfer, Online Banking, China UnionPay

USD$25 Withdrawal fee (minimum USD$50)
24/5 - Live chat, Support ticket (Email)

Standard + Guaranteed negative balance protection

Refer a friend bonus, Popular investor program, eToro club
details
6) Best Spread Betting Account – FxPro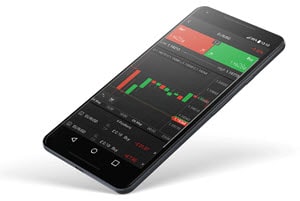 FxPro is one of the only forex brokers in the UK that has a specialist spread betting trading platform. The platform is called FxPro edge offering:
Web-based platform and mobile trading platform
The tightest spreads of any FxPro platform offered
No commissions
Six asset classes to trade and hundreds of instruments
The option of a demo account or a real money account
Spread betting is for UK residents only with the potential benefit that profits can be tax-free with no stamp duty. With FxPro having one of the lowest spread betting fees and best trading platform, they are the logical choice if you prefer to spread betting over CFDs trading.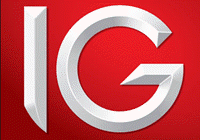 About IG
REGULATED BY
finma
IG Markets
Founded in 1974, IG is one of the oldest and biggest online trading brokers in the market. While most brokers offer forex and CFD, IG is one of the few that also offer stocks. IG offers commission-free FX trading for OTC traders with fees starting from 0.6pips (EUR/USD), good range of risk management tools and large choice of trading platforms.
CFD accounts - Personal, Institutional, Professional

Commission (per 100k side trip)

None for Forex (yes for certain other instruments)

Mini-lots, Micro-lots, Standard-lots

Indices, Share CFD, Commodities, Cryptocurrencies, Stocks, Bonds, ETFS, Interest Rates, Sectors, Options, AUD or NZD denominated markets, Knock-out options

IG Web/Mobile/Tablet, L2 Dealer, ProRealTime, MetaTrader 4

Visa, MasterCard, PayPal, Bank Transfer
24/7 - live chat, phone, Email, Community Forum, Twitter

Full range of tools available

Volume based rebate scheme, refer a friend
details
7) Best Non-Commission UK Forex Account – Swissquote
Swissquote offers two accounts that are spread only. This means that no commissions are charged when CFD trading making it easier to track brokerage costs. The prime account in our UK broker comparison had the lowest spreads of the non-commission category including:
USD/JPY = 0.6
EUR/USD = 1.0
GBP/USD = 1.0
AUD/USD = 1.0
EUR/GBP = 1.2
The largest issue of the Prime trading account is the high minimum deposit requirement of €5,000.
You can read the full Swissquote review to learn about Swissquote Ltd which is a subsidiary of the Switzerland based bank. Overall, if you're looking to trade higher volumes and looking for a spread-only broker, Swissquote is a strong option to trade with.
About Plus500
REGULATED BY
asic

mas

cftc

fsca

finma

cysec

iiroc

fca

fma
Plus500
Plus500 offers tight commission-free spreads that stand out for the inclusion guaranteed negative balance protection. The broker offers fx leverage of 1:30, spreads around 0.6pips (EUR/USD), guaranteed stops along with an extensive range of trading products including shares cfd, ETFs, Indices, Options and Cryptocurrency.
MAX. LEVERAGE
1:30 (retail account)
Terms from 1 to 7 years. Representative example: a 3 year $10,000 loan at 9.99% would cost $11,864.50 including fees.
Plus500 retail, professional

Commission (per 100k side trip)

Mini-lots, Micro-lots, Standard-lots

Indices, Share CFD, Commodities, Cryptocurrencies, Options, ETF

Visa or Master Card, PayPal, Bank transfer, MoneyBookers/Skrill

No Fees (Min deposits -Visa/MasterCard 100GBP, Electronic wallets 100 GBP) and Bank transfer (500 GBP)
details
8) Best Forex Brokers For Beginner Traders – Plus500
Those who want to trade forex for the first time or are new to CFDs trading should consider Plus500. There are four key reasons that Plus500 is designed for beginners traders.
a) Easy-To-Use Properitety Forex Platform
Plus500 created their own forex platform to make it easy to trade forex as a beginner. The platform includes both a web platform and trading apps. This makes mobile trading realistic rather than having to be at home or in an office. The Webtrader can also be used on shared devices. The trading apps also work on both iOS or Android devices.
b) Forex Training And News
Plus500 has one of the best trader guides to teach traders how to navigate forex markets. This includes webinars, videos, technical analysis and real-time news.
c) Risk Management Tools
Plus500 offers in-built features to help those new to CFD training to manage risk. This includes 'Close at Profit' [Limit] or 'Close at Loss' [Stop loss] rates. There are also Trailing Stops and at a fee premium 'Guaranteed Stops'. This final feature, in particular, can be useful as it ensures a trader doesn't lose more than a pre-defined amount on a specific trade.
d) Range Of Financial Markets
Plus500 offers more than just currency trading. Financial markets you can start trading as CFDs range from indices, EFTs to even cannabis indices. None of the other top forex brokers offers many of these financial markets which beginner traders may be interested in trialling.
Overall, Plus500 is one of the top forex brokers for beginners based on their easy to use the platform, risk management features and training guides.

About FxPro
REGULATED BY
FXPro
FxPro is an no-dealing desk broker whose main point of difference lies in the choice of accounts designed for an each traders particular needs. With a choice of 6 accounts types comprising of 4 different platforms, 2 spread types (variable or fixed) and choice of instant or market execution traders can trade with the large range of CFDs instruments available that suits their needs.
MIN. SPREADS
1.5 (MT4), 1.4 (MT5), 0.10 + Commission (cTrader)
MAX. LEVERAGE
1:30 (major pairs)
MT4 (fixed spreads and Instant Execution). MT4 account (floating spreads and Instant Execution), MT4 account (floating spreads and Market Execution), cTrader account (floating spreads and Market Execution). MT5 account (floating spreads and Market Execution)

Commission (per 100k side trip)

Futures, Metals, Energies, Share CFD, Indices, Commodities,

MetaTrader 4, MetaTrader 5, cTrader, FxPro Edge

Bank transfer, broker to broker, Visa, Master Card,
2 x Referral program. 1. Payment for introducing clients and 2. Payment for volume traded
details
UK Forex Broker FAQs
How Much Do Forex Brokers Charge?
UK brokers charge both spreads and commissions. Spreads are the difference between the 'buy' and 'sell' price of a currency pair such as GBP/USD. A commission is a set fee based on the volume traded when currency trading.
Beginner forex traders often choose a spread only retail CFD accounts which have no commissions but the spreads are widened so the broker makes money. View our Swissquote review to see the lowest fee spread only account.
More advanced forex traders prefer a spread and commission account which in most cases will lead to lower charges compared to a 'spread only' account. View our Pepperstone review which has the lowest fee account.
There are other charges some UK foreign exchange brokers charge that includes overnight fee charges (for longer-term positions held), forex platform premium features, deposit and withdrawal charges. These vary by the UK online broker selected.
How To Choose A Forex Broker Checklist?
If you're a UK resident selecting a forex broker you should following the following checklist:
Is the broker UK regulated (Financial Conduct Authority)?
What fees does the broker charge (spreads and commissions)?
What UK forex trading platform options exist (eg MetaTrader 4)?
What is the minimum deposit of the broker?
What leverage does the broker offer (professional vs retail investor accounts)?
What level of customer service does the fx provider offer?
Which Forex Broker Gives Bonus Deposits?
Most FCA regulated brokers don't offer sign-up bonuses and gimmicks and rather focus on customer service, low fees and a solid forex trading experience. All forex brokers offer a free demo account to test their platform and features while Pepperstone offers a discount on their brokerage for the initial trades.
Overall, it's recommended to think long-term when choosing a broker rather than basing a decision on a short-term forex broker bonus.
What Is The Best ECN STP UK Forex Broker?
No UK forex broker offers a true ECN trading account due to a number of factors. Rather, several brokers offer spread + commission accounts offering spreads similar to an ECN STP environment from 0.0 pips with no dealing desk.
The best forex account with the lowest spreads (ECN style spreads) is Pepperstone. The EUR/USD average spread is just 0.16 and commission is 2.29 GBP per lot. View the full UK Pepperstone review to learn more.
Which UK Forex Brokers Gives High Leverage
The FCA (Financial Conduct Authority) sets limits on CFD trading for retail accounts of up to 30:1. All UK CFDs providers meet this restriction with the only exception if the individual qualifies for a professional account. To qualify there are a number of requirements from your trading experience to cash deposits.
Financial Conduct Authority (FCA) Regulation
The FCA (Financial Conduct Authority) is the regulator for CFD providers in the UK. This was formally the FSA (Financial Services Authority).
All the forex brokers UK shown on this page are regulated by the FCA with benefits for UK residences including:
Client accounts (deposits) are segregated from the brokers
The requirement to resolve customer complaints through a structured process
The ability to claim through the FSCS if insolvency issues exist
A regulated broker also has requirements set by the FCA from marketing and advertising restrictions to the requirement to submit audited reports. Other locations to view FCA regulated broker is on the UK forex trading platforms page or the best forex brokers UK section which goes through the top forex brokers in more detail.