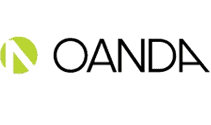 OANDA Strengths And Weaknesses
OANDA is one of the oldest and largest forex companies in the world, founded in 1996 by Doctors Olsen & Stumm. The market maker is a favourite for Australian forex traders due mainly because of the following:
View the full OANDA review below with additional information about the global forex broker.
Strengths
1) OANDA Customer Service
In 2018 OANDA won the customer service from Investment Trends in the USA. This is an award voted by active traders in America based on a number of categories. While they won customer service in the USA, in Australia they have not won since 2016.
OANDA offers customer support 24 hours, five days a week with e-mail, live chat and phone support for Australian forex traders. They also offer Australian forex traders with the opportunity to read the resident blog with Forex Lab Notes on next- generation trading technology, product design and innovation in the forex trading Australia market.
2) Execution Speed Of Orders
OANDA offers a 100% fully automatic platform with no dealer desk intervention maximising the execution speed of trades.
Australian forex traders are offered tools to protect themselves from slippage with the option to set upper and lower bounds to manage fluctuation, set take-profit orders and stop-loss orders to manage downwards risk. Their servers are some of the fastest in the world with 98% of trades executed in less than 0.07 seconds between August 2013 and August 2014.  They ensure there are no re-quotes with all orders executed at market prices and no automated rejections occur unlike some other brokers.
Typically, OANDA uses price improvement technology to give forex traders an advantage in the market. It sources the best prices from within the liquidity pool to ensure that clients get the best execution prices on every trade. The systems also have the capacity to review voluminous trade data every second. In this manner, OANDA guarantees ultra-fast and intelligent routing of forex trades. The technology will also provide optimal prices in the fast and highly volatile foreign exchange market.
3) Low Spreads & Fees
A key strength found in this OANDA review was their low fees based on there two main accounts:
Spread Only Pricing
This is the default when a forex trader opens a live account on either the OANDA or MT4 forex trading platform. There are no commissions added to these spreads helping calculate brokerage. It's ideal for those new to forex trading.
Core Pricing
This is the preferred choice for experienced forex traders. It attracts a commission of $3.50 AUD for 100k traded but on the plus side, there are tighter market-based spreads. This account must be requested after opening a live account.
There are no hidden cost across either account such as an  'inactivity fee'.
| Currency pair | Spread-only pricing from: | Core pricing from: |
| --- | --- | --- |
| EUR/USD | 0.9 | 0.1 |
| USD/CAD | 0.9 | 0.2 |
| GBP/USD | 0.9 | 0.2 |
| AUD/USD | 1.0 | 0.2 |
| NZD/USD | 1.0 | 0.2 |
There are three plans for Australian forex traders including:
1) Trial Plan
This plan gives clients a free 30- day trial. New clients are encouraged to use this plan to access OANDA's API to request a maximum of 1000 exchange rates for up to 190 currencies.
2) Premium Plan
The Premium Plan costs $ 400 a month. On this plan clients get 100 000 monthly daily ask rates, mid and average bids and rates for over 190 precious metals and currencies, among others.
3) Advanced Plan
This plan costs $ 750 for which clients receive unlimited monthly quotes, period low, high and average rates, phone support and access to the sales engineer for additional integration assistance, among other unique benefits.
On all plans, there is immediate rate settlement so there is no delay in accessing your funds
OANDA Weakness – Leverage
The biggest issue that advanced Australian forex traders have with OANDA is the maximum leverage offered which is 100:1. Some currency pairings have even lower leverage including 50:1 and down to 20:1 for some exotics.
As the table above highlights, some Australian forex brokers offer up to 500:1 which is ten times the rate we noticed in our OANDA review of the company. While leverage dramatically increases the risk profile of forex trading it can be essential for many traders forex strategies. For the beginner, intermediate and even those traders with a low-risk acceptance 50:1 may be ideal as this can help protect you from losing your money or the amount you will lose if currency movements are unfavourable but for expert and higher risk traders, another fx broker may be advisable.
What Else Should I Know About OANDA?
a) The Trading Platform
OANDA uses MetaTrader 4, the most popular platform in the world. It also has it's own OANDA trading platform that in 2018 won the FX awards for the best platform.
For Australian forex traders that are looking for an opportunity to develop their own trading app/software, a Representational State Transfer (REST) application programming interface. OANDA provides this API free of charge to developers and clients who need to build trading strategies and apps on top of OANDA's award-winning trading platform.
Traders can also use the API to trade through their fxTrade accounts. If you need the API for purposes other than trading, or if you wish to partner with OANDA, you only need to send an email to the support team.
b) The Mobile Trading Options
OANDA has created fxTrade Mobile 3.2 to help traders work from their mobile devices. This is the latest version of OANDA developed native apps for Android, iPad and iPhone devices. It also comes with new technical overlays and indicators, vertical pinch- to- zoom functionality and additional chart types.
Apart from helping traders draw trend lines, the app can be used to identify resistance and support levels and other common chart patterns. The features have also been designed to allow traders to analyse technical data on currencies, financial instruments and other variables anywhere they roam.
The release of this mobile platform speaks to OANDA's focus on continuous development and improvement. The company has maintained its lead in mobile forex trading capabilities and taken these capabilities to higher steps. Essentially, the mobile apps are at par with the desktop version of the trading platform.
From the feedback OANDA reviews from clients (and their mobile trading behaviour), the company knows that most traders are looking for a robust platform they can access instantly. With fxTrade Mobile 3.2, you will be able to do so much more than taking peeks at the latest currency pair spread or checking on your position. Instead, you will receive the full desktop trading experience on your current mobile device.
c) Technical Analysis Tools
OANDA uses a cutting- edge trading app with a sleek user interface, enhanced charting functionality and full visibility in pricing to allow for more customisable options to suit your individual needs. The app also allows for easy mobile navigation from a single screen.
New features in the app include:
– New Charts: Close, Bid, Average, Ask, HLC Bars and Heikin- Ashi candlesticks
– New Indicators: William %R, Standard Deviation, StochRSI, Relative Strength Index, Moving Average Convergence/ Divergence, Commodity Channel Index and Average Directional Index
– The Ichimoku Overlay: The sliders accuracy has been improved for use with overlays and indicators.
OANDA has also added the ability to hide empty candles from the "settings menu" and to change the colours of the candlesticks. Further, cross-hairs are now linked to the main graph chart.
d) Australian certification
Finally, although OANDA has subsidiaries in Singapore, Canada, Japan and the United Kingdom, the Forex Trading Australian subsidiary is primarily tailored to serve the needs and interests of the Australian market. When you trade on this platform, therefore, you can be sure that you will be protected by local Australian financial laws, rules and regulations.
Our OANDA review shows the forex trading Australia division is a trusted source and market maker for currency data. Additionally, OANDA provides Australians with access to one of the largest historical, filtered currency and high-frequency databases in the world today.
When you trade on this platform, therefore, you can be sure that you will be protected by local Australian financial laws, rules and regulations.
e) Minimum Deposit Requirements
When you open an account, OANDA does not have a minimum deposit requirement to open or maintain an OANDA account. If you wish to trade, you will need to make sure you have enough balance to cover margin requirements your trades.
f) Trading Instruments
Oanda offers a range of CFD Trading tools in addition to Forex. These include Bonds, Commodities and Precious Metals. CFDs are complex instruments and require different skills to forex trading, as always there is a high risk of losing investments. It is well worthwhile signing up for a demo account to learn about trading CFDs. This will give you 100,000 units for virtual money when trading CFDs and practice will help develop your CFD trading skills to reduce your risk of losing money.
About Compare Forex Brokers
The Australian forex trading comparison on compare forex brokers was made by experienced individuals who have worked with financial services companies within Australia including a forex player. They understand how hard it is to compare forex brokers and have developed criteria from spreads to leverage to help Australians find the best forex broker for them. Just view our Australia forex broker comparison options on the homepage. If you have any feedback please feel free to use our contact form.
If you see any issues with any of our forex broker comparison tables or this OANDA review please contact the owners using the contact form and changes will be made promptly to ensure all forex trading Australia elements are correct.