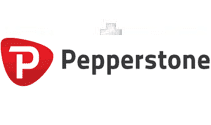 There Are Four Pepperstone Account Types
View the complete review and our Pepperstone account recommendations to match trading styles to accounts.

| Forex Broker | Pepperstone |
| --- | --- |
| Regulation | ASIC, FCA |
| Minimum Deposit | $200 |
| Asset Coverage | CFDs: Forex, Indices, Crypto, Commodities, |
| Trading Platforms | MT4, MT5, cTrader |
| Leverage | 500:1 |
| Demo Account | Yes |
Account 1 – Standard Pepperstone Account
The standard account is considered Pepperstone's entry-level service and users popular software including MetaTrader 4 (MT4) and cTrader among others. The Edge Pepperstone account boasts $0 commissions and provides traders with interbank spreads and liquidity from 1.0 pips.
This account also features negative balance protection, a risk offset system that stops your account balance from going into negative territory. It is important to note that this doesn't provide traders with an absolute guarantee so always trade with caution. These no commission accounts are similar to those offered by easyMarkets and Plus500.
Key standard Pepperstone account findings:
No commissions on trades
Low spreads from 1.0 pips
MetaTrader 4 forex trading platform
$200 minimum deposit
Account 2 – Razor Pepperstone Account
This is one of the most popular Pepperstone accounts and offers users spreads from as low as 0.1 pips and commissions of $3.50 per 100,000 units traded. There is no trading desk which means that traders can directly access liquidity pools of financial institutions. This account is similar to IC Markets and AxiTrader's trading ECN account.
Execution speeds on this account are lightning fast with features such as 500:1 leverage, Expert Advisor, hedging and scalping all supported. More details of the spreads and commissions charged with this account can be seen in the trading commission table below.
Key Razor Pepperstone account findings:
Low spreads from 0.1 pips
Low commission of $3.50 per 100,000 units
MetaTrader 4 or cTrader forex trading platform
The Edge Active Traders Account
This Pepperstone account is geared towards active traders and institutions. This account provides the highest level of service available with Pepperstone and includes Electronic Communication Network access and execution.
This Pepperstone account offers dedicated relationship manager, segregated accounts set up with Australian banks and advanced reporting and hosting benefits. Institutional traders are used to using high-end technology such as API and FX GUI. Pepperstone understands this and as such offers experienced traders with customised solutions keeping them accustomed to the platforms they're used to.
Key Active Trader Pepperstone account findings:
Only available to high volume traders
The lowest spreads and commissions
Dedicated 'tier 1' account manager
The Edge Swap Free Account (Islamic Account)
Until recently most Pepperstone accounts were not appropriate for traders of Muslim heritage as according to Sharia Law Muslims cannot receive or pay swaps. The rise of retail Forex trading has also taken the Islamic world by storm and Pepperstone released this account to allow clients to trade within the confines of Muslim law.
Key features or this account include straight through processing and average spreads of 1.0-1.2 pips. The account does not pay of receive swaps for religious reasons of traders.
Key Swap Free Pepperstone account findings:
Compliant with Sharia law
No Commission
Low spreads
What Pepperstone Account Is Right For Me?
I'm An Experienced High Volume Trader
The active traders account is the only logical option for the 'top end of town' as the it offers:
The lowest spreads and commissions
The best support including a dedicated account manager
Your choice of forex trading platform
I'm An Experienced Regular Trader
The Razor account which is Pepperstone's most popular forex trading account offering:
Institutional spreads and low commisions
Fast trading execution speeds
The choice of MetaTrader 4 or cTrader platform
I'm New To Forex Trading
The standard account is designed for those new to currency trading with:
Low spreads and no commissions to simplify trading
The MetaTrader 4 forex trading platform
In-built negative balance protection
View the complete Pepperstone review or visit their website to open a live or demo account. You can compare Pepperstone with GO Markets here to learn more.
Brief Overview of Pepperstone
Pepperstone was founded by owners Owen Kerr and Joe Davenport in Melbourne in 2010 and in just a short space of time the company has not only become one of the most popular Australian Forex brokers, they are also one of the largest. In just 5 short years the company has grown from a small office in Melbourne, Australia to 3 with offices in Dallas, Texas and Shanghai in China.
The company was instrumental in the move to online Forex trading and now offers Forex services in 65 countries around the world.
Why Has Pepperstone Become So Popular?
Online Forex trading has truly revolutionised the Forex industry as it has allowed the trading of currencies and other financial instruments to become more mainstream and accessible to retail investors. The company's rapid growth has come on the back of superior customer service and supplying clients with improved trading conditions such as faster trade execution and low spreads. Furthermore, the company is committed to providing customers with the latest in trading technology. In fact each of the Pepperstone accounts features industry leading, low- latency trading software. Providing retail traders with similar technology to that seen at banks and large financial companies has definitely evened the playing field and helped Pepperstone rapidly grow their client base.
What Services Does Pepperstone Offer?
Pepperstone is widely considered to be an execution-only CFDs and Forex broker. The company provides highly sophisticated trading solutions to experienced traders. Pepperstone accounts also are simple enough for beginner traders. Appealing to both experienced and beginner traders is what sets the company apart from peers such as Plus500, IG Markets or Easy Forex that target only veteran traders. The company mainly offers Forex and CFDs trading services but have recently added precious metals and energy to their list of instruments that can be traded.
Is Pepperstone A Good Broker?
At Compare Forex Brokers we understand that customers just want a simple answer, yes or no. We can't answer this question for you that simply. However, here is what we know and love about the company:
High Leverage
Pepperstone offers market-leading leverage of up to 500:1. Always be very careful when trading with high leverage as you can lose all your money extremely quickly. Currency trading does require trading with leverage as currency prices fluctuate by small fractions of a percent.
Top Reviews
Pepperstone have been well reviewed right around the web with many customers citing their customer service and support as one of the best features of trading with the company. If customer service is important to you, Pepperstone accounts are all well regarded by existing traders.
Australian Financial Service Licence Holder
This is an important factor we have not touched on in this article yet. Before trading Forex it is important you not only find an fx broker with plenty of top tier services. You also need to ensure the company is adequately regulated and meets capital and risk management requirements. You can rest assured Pepperstone accounts meet these criteria. The company is Australian regulated holding AFSL 414530.
Low Spreads
Pepperstone have some of the lowest spreads available in the world of currency trading. The table below shows how when measured against 7 other brokers they come out on top.
Negative Balance Protection
The team at Pepperstone regard this as the 'cost of doing business.' Negative balance protection, while not entirely perfect at offsetting risk when market forces move against you, can save you a lot of money and heartache. All traders no matter their level of expertise utilise risk reduction strategies or hedging. Negative balance protection is one more tool a trader with Pepperstone has in their back pocket if things go wrong.
Please note that in our update of this review on 7th January 2019 we found that Pepperstone have discontinued their Negative Balance Protection feature.  This makes trading riskier as traders can lose more than just their initial deposit. It is important to ensure that you fully understand the risks associated with trading foreign exchange before trading in real time.