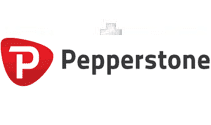 There Are Four Pepperstone Account Types
View the complete review and our Pepperstone account recommendations to match trading styles to accounts.

| Forex Broker | Pepperstone |
| --- | --- |
| Regulation | ASIC, FCA |
| Minimum Deposit | $200 |
| Asset Coverage | CFDs: Forex, Indices, Crypto, Commodities, Shares, Currency Indices |
| Trading Platforms | MT4, MT5, cTrader |
| Leverage | 500:1 |
| Demo Account | Yes |
Account 1 – Standard Pepperstone Account
The standard account is considered one of the Pepperstone account types offering an entry-level service, which offers users access to the most popular forex trading software, including MetaTrader 4 (MT4), MetaTrader 5 (MT5) and cTrader among others. The Standard Pepperstone account boasts $0 commissions and provides traders with interbank spreads and liquidity from 1.0 pips.
| | Pepperstone |
| --- | --- |
| Forex Leverage | up to 500:1 |
| CFD Leverage | 20:1 |
| Crypto Leverage | 5:1 |
| Minimum Deposit | $200 |
| Commissions per 1 St lot | $3.5 |
| Scalping Allowed | YES |
| Hedging Allowed | YES |
| Scalping Allowed | YES |
This account also features negative balance protection. The stop-out policy is a risk offset system that stops your account balance from going into negative territory. It is important to note that this doesn't provide traders with an absolute guarantee, so always trade with caution and proper risk management strategies. These no commission accounts are similar to those offered by easyMarkets and Plus500.
Key standard Pepperstone account findings:
No commissions on trades
Low spreads from 1.0 pips
MetaTrader 4 and MetaTrader 5 forex trading platforms
$200 minimum deposit
Account 2: Razor Pepperstone Account
This is one of the most popular Pepperstone accounts and offers users spreads from as low as 0.1 pips and commissions of $3.50 per 1 standard lot traded per side. There is no trading desk, which means that traders can directly access liquidity pools of tier-one financial institutions. This account is similar to IC Markets and AxiTrader's trading ECN account.
Execution speeds on this account are lightning-fast with features such as 500:1 leverage, Expert Advisor, hedging and scalping all supported. More details of the spreads and commissions charged with this account can be seen in the trading commission table below.
Key Razor Pepperstone account findings:
Low spreads from 0.1 pips
Low commission of $3.50 per 100,000 units
MetaTrader 4, MetaTrader 5 or cTrader forex trading platform
Account 3 – Swap-Free Account (Islamic Account)
Until recently, most Pepperstone accounts were not appropriate for traders of Muslim heritage as according to Sharia Law Muslims cannot receive or pay swaps. The rise of retail Forex trading has also taken the Islamic world by storm and Pepperstone released this account to allow clients to trade within the confines of Muslim law.
Pepperstone Islamic trading account is offered only in specific Muslim countries and at the sole discretion of the company.
Key features or this account include straight-through processing and average spreads of 1.0-1.13 pips. The account does not pay or receive swaps for religious Muslim traders.
Key Swap-Free Pepperstone account findings:
Complies with Sharia law
No Commission
Low spreads
Account 4 – MAM/PAMM Pepperstone Account
This Pepperstone account is geared towards money managers and professional fund managers. The Percent Allocation Management Module (PAMM) account provides qualified asset managers with a technical solution to organize investment management.
The Pepperstone PAMM account solution is only available for fund managers who are licensed from relevant regulatory agencies in their jurisdiction and fund managers with relevant trading experience of at least 3 years. The key benefits of the PAMM account that allows you to trade investor's money include multiple order types, Expert Advisor EAs, and flexible allocation methods (Lot, Percentage, Proportional).
Key MAM/PAMM Pepperstone account findings:
Effective PAMM software to manage multiple investor accounts
Integrated with the most popular trading platforms (MT4 and MT5)
Customisable fee structures
Fast execution of orders
The Active Traders Program
The active trader program can be considered the Pepperstone account types that are geared towards active traders and institutions. This account provides the highest level of service available with Pepperstone and includes Electronic Communication Network access and execution.
The advantage of the Active Trader program is that professional traders can earn cash rebates (paid daily) and save on commissions. To be eligible for the program, forex traders need to generate a minimum of 200 lots of FX volume traded per month.
Pepperstone offers two levels of FX cash rebates that are contingent on how many standards lots you trade each month. More details of the Forex rebate program can be found in the table below.
This Pepperstone account offers a dedicated relationship manager; segregated accounts set up with Australian banks and advanced reporting and hosting benefits. Institutional traders are used to using high-end technology such as API and FX GUI. Pepperstone understands this and as such offers experienced traders with customized solutions keeping them accustomed to the platforms they're used to.
Key advantages of the Active Trader Pepperstone account types:
Only available to high volume traders
Only available with the Razor Account
The lowest spreads and commissions
Dedicated 'tier 1' account manager
What Pepperstone Account Is Right For Me?
I'm An Experienced High Volume Trader
The active trader's account is the only logical option for the 'top end of town' as it offers:
The lowest spreads and commissions
The best support including a dedicated account manager
Your choice of forex trading platform
I'm An Experienced Regular Trader
The Razor account which is Pepperstone's most popular forex trading account offering:
Institutional spreads and low commissions
Fast trading execution speeds
The choice of MetaTrader 4, MetaTrader 5 or cTrader platform
I'm New To Forex Trading
The standard account is designed for those new to currency trading with:
Low spreads and no commissions to simplify trading
The MetaTrader 4 forex trading platform
In-built negative balance protection
View the complete Pepperstone review or visit their website to open a live or demo account. You can compare Pepperstone with GO Markets here to learn more.
How do You Fund Pepperstone Forex Account?
Forex traders can fund a live account with Pepperstone using several payment methods including:
Debit card and credit card
Bank transfers
Electronic Wallets
Pepperstone.com requires a low minimum deposit of $200 equivalent in your local currency. This is just the recommended minimum deposit so that FX traders can have enough margin to cover possible losses. However, Pepperstone clients can fund their trading account with less than this.
Pepperstone Deposit and Withdrawal Methods
Pepperstone offers a total of 9 account deposit and withdrawal methods, which can support instant deposits with 0 transaction fees. The transfer methods supported by Peppeperstone include Visa, Mastercard, Bank transfer, PayPal, POLi, BPay, Neteller, Skrill, and Union Pay.
Deposit and Withdrawal Fees
Pepperstone offers free deposits and withdrawal methods with no hidden fees and 0% commissions. The processing times for deposit may vary depending on the payment method. The estimated time of arrival for bank account transfers takes between 1 – 5 business days, while Paypal, Neteller or other electronic methods of money transfer which can be instant.
Pepperstone clients can fund or withdraw funds from his/her trading account, inside the secure client area. Additionally, the secure client area features the status of your deposits and withdrawal request as well as the full history of your transfers.
Deposit Currency supported
Pepperstone supports multi-currency deposits that cater to the needs of the forex traders worldwide. The Australian-based forex broker is able to offer deposits in 10 different foreign currencies, including:
Base currencies (EUR, USD, AUD and GBP)
Minor currencies (JPY, CAD, CHF, HKD, SGD, and NZD)
The multi-currency deposit solution has the advantage of reducing the costs associated with foreign exchange conversions. One a trading account is created, you can't change the base currency, but you have the option to open up to 100 additional live trading accounts in your favourite currency.
A quick comparison between different forex brokers revealed that Pepperstone offers the best solution for funding and withdrawal of a forex trading account.
For an in-depth review of the funding/withdrawal fees, please consult our Pepperstone Spreads And Fees Review. Take advantage of your FREE Pepperstone Demo account by signing in using the button below.
Brief Overview of Pepperstone
Pepperstone Group Limited was founded by owners Owen Kerr and Joe Davenport in Melbourne in 2010 and in just a short space of time the company has not only become one of the most popular Australian Forex brokers, but they are also one of the largest. In over a decade the company has grown from a small office in Melbourne, Australia to a worldwide presence and offices in London, Dallas, Texas, Shanghai in China.
The company was instrumental in the move to online Forex trading and now offers Forex services in 65 countries around the world. Pepperstone celebrates 10 years of serving over 57,000 forex traders that can trade in over 150 instruments across a variety of financial markets including:
Forex currency pairs
Stock Indices
CFDs shares
Commodities
Energy
Cryptocurrency (5 digital coins, including Bitcoin)
Currency index CFDs
| | Pepperstone |
| --- | --- |
| Forex Currency Pairs | +61 |
| Index CFDs | 14 |
| Share CFDs | 61 |
| Commodities | 15 |
| Cryptocurrencies | 5 |
| Currency Index CFDs | 1 |
| Metal | 7 |
Why Has Pepperstone Become So Popular?
Online Forex trading has truly revolutionised the Forex industry as it has allowed the trading of currencies and other financial instruments to become more mainstream and accessible to retail investors. The company's rapid growth has come on the back of superior customer service and supplying clients with improved trading conditions such as faster trade execution and low spreads.
Furthermore, the company is committed to providing customers with the latest in trading technology. In fact, each of the Pepperstone accounts features industry-leading, low- latency trading software. Providing retail traders with similar technology to that seen at banks and large financial companies has definitely evened the playing field and helped Pepperstone rapidly grow their client base.
What Services Does Pepperstone Offer?
Pepperstone is widely considered to be an execution-only CFDs and Forex broker. The company provides highly sophisticated trading solutions to experienced traders. Pepperstone accounts also are simple enough for beginner traders. Appealing to both experienced and beginner traders is what sets the company apart from peers such as Plus500, IG Markets or Easy Forex that target only veteran traders. The company mainly offers Forex and CFDs trading services but have recently added precious metals and energy to their list of instruments that can be traded.
Is Pepperstone A Good Broker?
At Compare Forex Brokers we understand that customers just want a simple answer, yes or no. We can't answer this question for you that simply. However, here is what we know and love about the company:
High Leverage
Pepperstone offers market-leading leverage of up to 500:1 compared to FXCM and OANDA. Always be very careful when trading with high leverage as you can lose all your money extremely quickly. Currency trading does require trading with leverage as currency prices fluctuate by small fractions of a percentage.
Top Reviews
Pepperstone has been well-reviewed right around the web with many customers citing their customer service and support as one of the best features of trading with the company. If customer service is important to you, Pepperstone accounts are all well regarded by existing traders.
Australian Financial Service Licence Holder
This is an important factor we have not touched on in this article yet. Before trading Forex it is important you not only find an fx broker with plenty of top tier services. You also need to ensure the company is adequately regulated and meets capital and risk management requirements. You can rest assured Pepperstone account types meet these criteria. The company is conducting its business under the supervision of the most prestigious regulatory agencies in the world, including:
Australian Securities and Investment Commission (ASIC) in Australian with license number AFSL 414530.
Financial Conduct Authority (FCA) in the UK with licence number FRN 684 312
The Financial Sector Conduct Authority (FSCA) in South Africa – pending mode with FPS number 49497
With strict regulatory norms, retail traders can benefit from higher protection as clients' funds are segregated from the company accounts and are held by top-tier banks. Overall, Pepperstone is able to provide a safe trading environment that complies with industry standards.
Low Spreads
Pepperstone account types have some of the lowest spreads available in the world of currency trading. The table below shows how when measured against 7 other brokers they come out on top.
Pepperstone is able to provide highly competitive spreads due to its proprietary automated pricing model and multiple liquidity providers. Pepperstone aggregates price quotes from 22 various banks and LPs, which is why it's able to offer the following EUR/USD spreads:
0.13 pips (accessible only through Razor Account)
1.13 pips (found on the Standard Account)
A detailed overview of the spreads offered by Pepperstone on the major currency pairs comparing with other forex brokers can be viewed below.
Average Spreads
(21/02/2019)
EUR/USD
USD/JPY
AUD/USD
GBP/USD
Pepperstone
0.13*
0.25*
0.14*
0.44*
IC Markets
0.1*
0.2*
0.2*
0.4*
IG Markets
0.263*
0.293*
0.512*
0.992*
CMC Markets
0.805
0.879
0.751
2.793
AxiTrader
0.44*
0.62*
0.42*
0.85*
Additionally, the commission-based model offered by Pepperstone is among the lowest across the Forex industry. Pepperstone is able to offer different types of commission structures based on the platform used and assets traded. Pepperstone's lowest trading commission starts from $3.5 (one side) per 100,000 units traded. See below Pepperstone's commissions compared with other brokers.
| Commission | One-Side (Standard lot) | Round-turn (Standard lot) |
| --- | --- | --- |
| Pepperstone | USD$3.50 | USD$7.00 |
| IC Markets | USD$3.50 | USD$7.00 |
| AxiTrader | USD$3.50 | USD$7.00 |
| Think Markets | USD$3.50 | USD$7.00 |
Negative Balance Protection
The team at Pepperstone regard this as the 'cost of doing business.' Negative balance protection, while not entirely perfect at offsetting risk when market forces move against you, can save you a lot of money and heartache. All traders no matter their level of expertise utilise risk reduction strategies or hedging. Negative balance protection is one more tool a trader with Pepperstone has in their back pocket if things go wrong.
The automated stop-out policy will kick in at different margin levels depending on the trading platform used and the regulatory jurisdiction forex traders are based on:
For the MetaTrader 4 and MetaTrader 5 accounts, the automated stop-out system will close your trades when the margin level falls below 20%.
For cTrader accounts, the automated stop-out policy will be activated when the margin level falls below 50%
Retail clients regulated by the Financial Conduct Authority (FCA) have an automated stop-out policy that is activated when the account equity falls below 50% of the margin requirements.
All Forex traders that have an account with Pepperstone subsidiary in the United kingdom benefit from full negative balance protection. Forex traders from other jurisdictions will incur a margin call when the margin level falls below 20%.
Please Note: Trading without negative balance protection makes trading riskier as traders can lose more than just their initial deposit. It is important to ensure that you fully understand the risks associated with trading foreign exchange before trading in real-time.
Pepperstone Additional Advantages
Foreign exchange trading is a high-risk endeavour that requires forex traders to be equipped with the latest trading tools. So, choosing the right forex broker for your trading needs it's a crucial step for your future success.
Pepperstone offers powerful trading software and trading tools that can be accessed from multiple sources, including:
Desktop trading platforms for Windows and MAC (MT4, MT5, cTrader)
Web-based trading platform (Webtrader)
Mobile Trading (iOS and Android)
Tablets
Autochartist (advanced trading tools)
Smart Trader Tools (28 tools and indicators)
Social Trading Platforms (6 automated copy trading platforms)
API Trading
cTrader Automates
Additionally, the Pepperstone's FAQ section doesn't just answer client questions quickly, but it can also reveal additional information on the type of service you should expect to receive with one of the Peppersone account types.
The beginner traders can also benefit from the educational centre that includes beginner's trading guides and professional webinars that can be found on Pepperstone's Youtube channel.
Before you open an account with Pepperstone make sure you address their customer support with all of your inquiries. You can reach Pepperstone customer support (12 languages supported) around the clock 24/5 via several channels of communications including:
Live chat
Email
Phone
Conclusion
With its varied account types, Pepperstone offers forex traders of all sorts a good place to conduct their online trading activity. Relatively tight spreads and a broad range of assets available as CFDs make this brokerage a good place for traders to learn, grow and succeed. If you are interested in getting into online trading or finding a new broker, a Pepperstone account may be a good solution for you.
Pepperstone has been compared to other leading ECN forex brokers in comparison tables including IC Markets and AxiTrader. View these pages if you're trying to decide which fx broker is best to meet your forex trading needs. The alternative to an ECN Broker is a Market Maker. Spreads are wider but there is no commission and they typically include extra features such as extra risk management tools. You can compare Pepperstone with GO Markets, easyMarkets and Plus500 here.
All comparisons are based on setting the base currency to AUD. Most Australian forex brokers offer other base currency options that may suit a forex traders personal circumstances. Another factor that should be considered is the minimum trading volume requirements that can start from 0.01 lots. Finally, all forex brokers compared should be ASIC regulated to ensure funds are segregated in separate accounts.