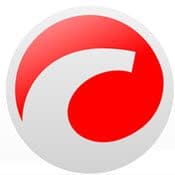 cTrader is the second most popular forex trading platform used by a large number of forex brokers based on key benefits including:
Fast Execution Speeds
Superior ECN forex broker pricing
Charting sophistication
Algorithmic trading capacity
Fast Entry and Execution
Most of the time, timing is everything. The success of your trade will depend on how fast you can fill your order, and with cTrader, orders are filled in just milliseconds.
cTrader also supports simultaneous order processing – so if you're entering several trades at once, there's no order queue. Simple, smart, fast.
QuickTrade
One click and double click trading are available from the top of every chart. Together with cTrader's lightning-fast execution speeds, this gives you the fastest possible market entry option
Trading Pricing
cTrader's depth of market shows the full range of executable prices coming directly from liquidity providers.
Orders are filled against the full order book using Volume Weighted Average Price (VWAP).
Technical Analysis
cTrader gives you all the tools you'll need for effective technical analysis, including common trend indicators, oscillators, volatility measures and line drawings, all accessible from directly within the chart.
Objects and indicators are easy to plot, modify and move, and our studies automatically adjust to your chart's timeframe and zoom level.
Order Types
cTrader offers a full range of orders to maximise your trading options.
Market orders, limit orders, stop orders and other rare order types such as market-range orders are available to help you make smarter trading choices.
Charting
cTrader charting is packed with features to suit the needs of any and all traders. Get the view of the market you need, when you need it with our different presentation modes, layouts and customizable templates.
Don't miss your entry – identify trade opportunities with cTrader's extensive indicator library. You can even build your own custom indicators in C#, download other custom indicators, and combine indicators together by using one to reference another.
Chart Trading
With cTrader, your charts are also your best trading tool.
Using simple click-and-drag functionality, you can open and close orders, as well as modify stop losses, take profits and limit order entries. You can also see your profit and loss for each trade in pips and base currency from within the charts.
Chart views
cTrader charts feature 26 time frames, including 2 Minute, 4 Minute and 12 Hour charts, to suit different trading strategies and help traders develop a market price projection.
You can also view charts on 6 different zoom levels for an in-depth or birds-eye view of currency price action.
ChartShots
ChartShots is a great way to share ideas, trading examples and technical analysis strategies with other traders.
Set up your chart and click once with the ChartShots tool to open the image in a unique URL with multiple sharing options available. You can embed the chart directly into your web page or blog, or post is straight to your Facebook, Twitter or any of 300+ social networking sites.
cAlgo Integration
Normally operating as two independent platforms, cTrader and our algorithmic trading platform, cAlgo, work effortlessly together to provide a seamless trading experience between manual and automated trading.
The platforms share chart templates and accounts (the same account can log in to both), and one is always easily accessible from the other.
Proxy Connection
Our Proxy connection settings allow for easy connectivity from any location, bypassing corporate or public firewalls which can often disrupt connection to trading platform servers and other services.
Custom Indicators
Traders using our algorithmic trading platform cAlgo can create their own custom indicators for use in manual or automated trading. Developers can specify any parameters and visual styles for the indicators.
cTrader cAlgo
Developed in C#, the cAlgo allows trading with robots that can be traded or developed. cTrader allows full back-testing so algorithms can be simulated based on past market movements. The cTrader website also offers bots to download. Traders can view how many have been downloaded and test them on the market. Indicators can also be downloaded from the cTrader website to help charting and to spot trends. This is the ideal forex trading platform tool.
Multiple Languages
cTrader is currently available in 14 different languages.
Supported languages include:
English
Russian
French
Spanish
Chinese
Italian
German