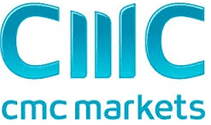 The CMC Markets Trading Platform allows retail traders an opportunity to make some extra money on the side trading currencies, stocks, indices, commodities and treasuries. Despite being considered a retail platform, it is a mature trading system giving traders plenty of variety. Here is how CMC Markets stacks up against the competition: Pepperstone and IC Markets.
User Interface
CMC Markets
In 1989, CMC Markets UK PLC began its operations offering forex, stocks, indices, commodities and treasuries. This is quite a bit earlier than many of the other binary options trading systems, giving CMC Markets a decided advantage in terms of experience. Clients can choose from more than 10,000 financial instruments at CMC Markets, which is quite high for the industry. In 2018 they added the MT4 trading platform which further supports trading CFDs and other instruments. Their next-generation platform remains the core focus as it offers both CFDs and stockbroking trading.
CMC Markets is regulated by the UK Financial Conduct Authority (FCA) with registration number 173730. The UK banking centre gives traders access to the High Street banks and cutting-edge financial products. The CMC Markets Trading Platform is quite easy on the eyes with a solid-looking electric light blue colour scheme. Traders can choose from more than 80 technical indicators.
Pepperstone
Founded in 2010, Pepperstone offers Forex, commodities and indices. The firm is regulated in Australia and holds all the adequate licences and documentation. Australia is well-known for its well-developed mining sector and its banking and financial services industry is not far behind. Pepperstone, a relatively new entrant to the Australian financial scene, boasts a graphical user interface (GUI) that is metallic midnight blue.
IC Markets
Founded in 2007, the Australian IC Markets firm offers Forex, commodities, indices and CFDs. It is regulated and authorised to operate under Australian law. The IC servers are located in the NY4 & LD5 IBX Data Centre, offering proximity advantages for high frequency trading (HFT). Their user interface uses an electronic black-and-green colour scheme.
Spreads & Commissions
CMC Markets
Traders have a range of commissions on the CMC Markets Trading Platform, running from 0.1 to 0.18% for equities. This scalability is nice for those who want to move from beginner to advanced skill levels. The CMC Markets Trading Platform margin is from 0.25% to 20%, allowing you to fine-tune your trades to control position size. CMC Markets offers 1:500 leverage.
Pepperstone
Pepperstone has no commissions. Dark pool liquidity is a distinctive trait. You can trade with 0.2% margin on the Pepperstone Trading Platform. Pepperstone offers 1:500 leverage.
IC Markets
The commission fee structure for IC Markets is as follows: $3.50 for $100,000 on MetaTrader 4 ECN accounts and $3.00 for $100,000 on cTrader ECN accounts. This might be ideal for those who prefer a variety of trading platforms. IC Markets has Deep Institutional Grade liquidity. The IC Markets margin is 0.50%. IC Markets offers 1:500 leverage.
CMC Markets Minimum Deposit
CMC Markets
There is no CMC Markets minimum deposit or minimum or maximum trade, showing an incredible amount of trust in clients compared to other brokers. Since CMC has been in the business for so long, it does not need to increase its deposit rates with any special bonuses.
Pepperstone
In comparing CMC markets trading platform with Pepperstone, the minimum deposit at Pepperstone was found to be $200 with a minimum trade lot of 0.01. This is considered quite low in the industry.
IC Markets
At IC Markets, clients must have a minimum deposit of $200. The minimum trade for micro trading is 0.01, another reasonably low number compared to other brokers in the industry. There is no maximum trade amount, but you are limited on the number of trades per month (only 200 are allowed).
Trading Platform
CMC Markets
The CMC Markets Trading Platform uses its own bespoke proprietary system. This is better for those who want their own unique opportunities to make profits. You can trade using the following mobile operating systems: iPhone, iPad and Android. You can use the most advanced strategies, such as hedging and scalping on the CMC Markets Trading Platform. The CMC Markets Trading Platform is offered in 8 languages. Customer funds are segregated. Customer service is 24/7. You can learn from webinars or CMC Market Analysts. The CMC Markets Trading Platform has won more than a dozen awards, including the 2015 "Financial Services Provider of the Year Award."
Pepperstone
Pepperstone has a partnership with about two dozen tier 1 banks. At Pepperstone, you can choose from some of the most popular binary options trading platforms, including MetaTrader 4, MetaTrader 5, WebTrader, cTrader and cAlgo. You can trade using your cell phone because Pepperstone is compatible with mobile iPhone, iPad and Android operating systems. Pepperstone EDGE technology and RAZOR accounts are popular. Choose from more than 10 funding methods. You can engage in hedging and scalping strategies. There are 6 languages enabled on Pepperstone. Clients have segregated trust accounts with National Australia Bank. Pepperstone won the 2015 "Australia FX Report Customer Service and Overall Client."
IC Markets
IC Markets offers a robust number of trading platforms, including the following: MetaTrader 4, MetaTrader 5, cTrader, MAM/PAMM, Myfxbook Autotrade, FIX API, ZuluTrade, Signal Trader and Web Trader. It is compatible with the mobile iPhone, iPad and Android operating systems. There are 91 languages supported on the IC Markets website. You can hedge or scalp on IC Markets, which won the 2013 Forex Magnates Award for "Best Retail Broker Execution."
Best Mature Advanced Trading Platform: CMC
Each of these trading platforms is award-winning, having captured its own market niche. Pepperstone is the best forex broker for retail and institutional investors. While some have criticised their customer service and trade execution, IC Markets is ideal for those that want to change their trading systems, regularly.
The CMC Markets Trading Platform is proprietary, offers nice spreads and 10,000 financial instruments, ensuring you will never get bored. By using the proprietary CMC Markets Trading Platform, you avoid the "crowded trade" where too many investors are trying to profit in a very tight space.
With CMC, you don't need to fight for the 'scraps' left behind and you'll maximise your ability to profit on the award-winning CMC Markets Trading Platform. You can also check our CMC Markets comparison with Axitrader and IG Markets to find out more reasons to choose CMC Markets.
Risk Management
Trading with leverage can result in significant losses. Please be sure to fully understand the risks and fees and charges before you commence trading.