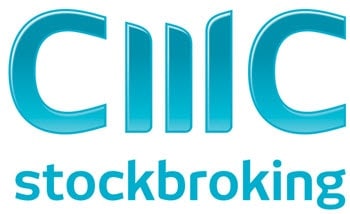 Stockbroking Accounts Offers By CMC Markets
Our 13th March 2019 CMC Markets stockbroking review focused on the three tiers available which are the:
Classic account for those who make up to 10 trades per month
Active investor for those who trade between 11 to 30 trades per month (or if brokerage exceeds $500 in a month)
Premium trader for those who make 30+ trades per month
If a trader reaches the criterion of a different account in a month, they can automatically be moved to the other service level shown above both up or down.
Fees By Account
The table below shows how the higher tier you are the lower your brokerage fees become. The lowest 'classic' tier offers trades for $11 or 0.1% of the total amount traded. This goes down to $9.90 per trade of 0.075% after making 30 trades. Active traders pay less for their first 10 trades at $9.90 or 0.1% but the next two price points are the same as classic. Finally the premium account has a flat fee of $9.90 or 0.075% on all trades. What this essentially means is you save on brokerage when your at the highest tier comparatively on your first 30 trades. This is current as of 07/12/2019.
IG Offers Lower Fees
Compare this to IG Markets which has a flat fee of $8 a trade or 0.1% (whichever is higher). This is up to 27% lower than CMC Markets and is even lower than that the fixed price of smaller traders for a premium trader. For larger trades, the 0.1% fee of the transaction size is the same as CMC but the rate for premium traders is in fact lower at 0.075%.
Overall, if keeping share trading fees to a minimum is important to you IG most likely will be your preferred option. Trading fees are only lower for CMC Markets if your trading behaviour includes:
Making more 30+ trades a month
The average trade exceeding $100,000
Most Australian's will not meet these two criteria making CMC Market a more expensive option.
Share Trading Platform
Active and premium account holders receive access to the 'pro platform' which is an added benefit.
The pro platform provides traders with access to institutional graded traded tools from charts, advanced customisation options and multi-module linking. You get news free of charge  from Reuters, the Screener and Morningstar. Pro users also have more access to studies, drawing tools and overlays to provide the data traders require.
Products Available
1) Shares
Investors can trade on the Australian Stock Exchange (ASX) which has 2,200+ companies listed from healthcare, industrial firms to financial services including the 'big 4' banks. You can also trade on the newly launched (2014) Asia Pacific Stock Exchange (APX) which has fast growing Asian and Australian organisations.
2) Warrants
The ASX allows warrants to be traded which can be longer term (know as investment warrants) or short-term (know as speculative warrants). These warrants provide an opportunity to borrow to invest in companies, indices and even forex (currency trading).
3) Options
Options provide more angles to investment compared to shares and you can grow, diversity or even protect your current position when used correctly. This trading method means you can secure future sell/buy prices for any security. Having options means the agreed price is set allowing you to exercise it at an agreed price which can bet on the market either increasing or decreasing.  Put options can help hedge against losses incurred by a falling market.
4)Exchange Traded Funds (ETFs)
EFTs are a growing investment product to diversify investment portfolios including tracking indexes, stocks or bonds portfolio or even commodities. These are listed on the Australian Stock exchange with units been traded during normal trading hours. The major benefit if no holding periods exist and margin lending or CFDs can trade ETFs and have generally low fees compared to similar financial products.
5) mFunds
CMC offers the ability through the ASX to invest in unlisted managed funds through the online platform. Our CMC Markets Stockbroking review found Investors have the ability to enter a full suite of asset classes across a range of market sectors. The paperwork and other administrative elements a low compared with similar investment options.
6) Managed funds
These funds allow your to invest in shares, cash or even property in small units from $1k – $5k. As this asset class changes, so does your investment in the same proportion allowing you to diversity in a wide range of areas. Each manage fund is managed by fund managers who are experts in their areas meaning you don't need to have detailed knowledge in the area the fund invests in.
7) IPOs and placements
In the past you have only been able to access new company floats (IPOs) via a traditional broker while CMC now offers On-Market BookBuild. This means you can see live prices on the entity and don't have to make large investments with associated high brokerage fees.
8) Margin lending
You can leverage shares or currencies through the forex broker facility to increase the gains or losses of financial movements. An example is you could adopt a 50:1 margin loan meaning that you can trade 50x your deposit so a $1,000 investment becomes $50,000. A movement therefore of 1% which normally would lead to a profit or loss of $10 will become $500. You will therefore either increase your investment by 50% or lose half your investment highlight the associated risk involved.
9) Bonds
Bonds and their associated interest rate security products are lower risk investment products that provide regular income streams perfect for SMSF investors. They can be purchased the same was ASX shares are on the market.
Awards Won By CMC Markets Stockbroking
In 2015 CMC Markets stockbroking won the 'Best Value Australia Online Share Trading' and 'Outstanding Value Online Share Trading' awards for the fourth year in a row. Factors that led to this award include trading fees, the platform, education material and education materials. This is on-top of the currency trading which you can read in our CMC Markets review.
Research Offered By CMC
The type of research you receive weight heavily on how often you trade (which sets the account type you have). As the table below highlights, Active and Premium account holders get technical analysis, trading alerts, trading central access and daily aims. Those premium traders also get invited to webinars and seminars to improve their trader knowledge based on the newest strategies.
Active and Premium members also get free access to live data while premium traders get dynamic data for free as well. 
Overall Outtake Of Our CMC Markets Stockbroking Review
Similar to their best forex broker offering, CMC markets stockbroking service (which you can read from our comparison with Axitrader) focuses on keeping trading costs low, providing education and training combined with the next generation advanced platform. The tier system ensures that more frequent traders get the advanced tools they need while those who only make the occasional trade still get low trading costs. Overall, it's hard to fault the platform, trading costs and service CMC Markets stockbroking offers.