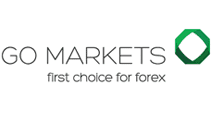 Go Markets Review
GO Markets was founded in 2006 and is one of Australia's very first MT4 FX brokers proudly offering it since 2008. They are regulated in Australia operating under AFSL 254963. With the retail Forex landscape changing so rapidly, not many online brokers can boast operating for longer than a decade, which can be an essential feature when looking to open a live account.
The main 5 features that make GO Markets a top Australian Forex broker include:
A decorated history with 10+ years of experience
A large list of assets available to trade (incl. cryptocurrencies)
Spreads starting at 0.0 pips
Leverage of up to 500:1
Excellent customer service & support
---
Skip ahead
Company History and Headquarters
Perhaps the best place to start any GO Markets review is with an overview of the company's history. GO Markets was founded in 2006, at the very start of the online trading boom. In 2008, it switched its brokerage platform to MetaTrader 4, which would gradually become the most-used platform in the world of digital trading. Since then, the company has pursued the goal of providing traders with easy access to commodities, indices and the Forex market through various products or services. GO Markets has also worked diligently to offer traders the best in education and daily economic news to help them execute their trades more successfully.
Many brokers that are active in Australia are subsidiaries of other brokers that are headquartered elsewhere. GO Markets, however, does not fall into this category. The company was founded in Melbourne and has been headquartered there ever since. This makes it one of only a few truly Australian brokers, as opposed to brokers that simply have a presence in the Australian market.
What Can You Trade on GO Markets?
GO Markets offers a fairly comprehensive list of assets and asset classes for its users to trade-in. Forex currency pairs, commodities and indices make up the core of the GO Markets asset list. For those who are interested in the emerging opportunities presented by cryptocurrencies like Bitcoin, this brokerage also offers a limited range of digital currencies as trading assets. Finally, for those who prefer trading in binary options, GO Markets offers a range of different binaries with expiry times ranging from five minutes to one hour.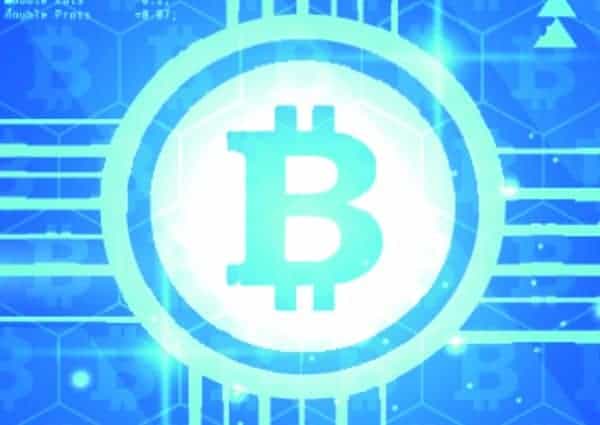 Spreads and Leverage: The Mechanics of Trading on GO Markets
Like most digital brokers, GO Markets makes its money from a combination of spreads and commissions on trades. GO Markets is set up in such a way that the way the spreads and commissions are structured will depend heavily on the type of account you have. A basic trading account, which can be opened with just $200, charges no commissions but places spreads starting at 1.1 pip on every trade. With a Pro account opened with $1,000 or more, you can see spreads as low as 0.1 pips, but a commission of $3.50 per side will be applied. The best charge structure is found in the GO Markets Plus account, which can be opened with $10,000 or more. With this account, spreads start at 0.0 pips, and the commission drops to $3.00 per side. Thanks to the low investment threshold, most traders will start with a basic account. If you sign up to trade on GO Markets, though, it's a good idea to look into the Pro and Plus accounts later on. If you begin doing high-volume trading, the savings can be considerable.
Another element that must be considered in a comprehensive GO Markets review is the leverage that the platform allows traders to apply to their positions. The effect of leverage manipulates the money either gained or lost in various transactions. On the GO Markets platform, the leverage ratio you can use depends on the type of underlying asset you're trading. For Forex and commodities, leverage rates of up to 500:1 are available. Cryptocurrency traders are given access to a much lower ratio of 10:1. For those trading indices, the leverage ratios are somewhat less generous than for Forex and commodities but still come in at the very respectable level of 200:1.
Platforms
GO Markets makes use of two basic trading platforms. The first and most important to a good GO Markets review is the MetaTrader 4 platform, which acts as the cornerstone of trading through this broker. This platform is used across the trading world and has proven itself to be one of the best options over many years. The second is a proprietary platform that GO Markets uses for its binary options traders. Both of these platforms are available in the form of mobile apps for on-the-go trading.
In addition to these two basic platforms, there are extra trading tools that traders can make use of. The primary package of add-ons is the MetaTrader 4 Genesis upgrade, which offers expert advisor notifications to help traders identify new opportunities for profit. Another popular extra is the PsyQuation add-on, which uses a proprietary algorithm to help traders learn to make better trades by identifying existing trading skills and providing recommendations to build on them. Using these extras, traders can increase their profitability and learn to trade more effectively.
Customer Service and Support
No matter how competitive a brokerage's platforms, spreads and leverage ratios are, a trading site is only as good as the customer service it provides. As such, no GO Markets review can really be considered complete without an overview of its service framework. The company offers 24/5 support for all of its customers. Users can choose from phone or email support systems, both of which are managed by trained customer service specialists. In addition, traders can turn to the site's relatively comprehensive FAQ section for help getting started and troubleshooting basic account problems.
Another element of the GO Markets trader support system is the use of news feeds and educational tools to help traders make more informed decisions when opening positions. GO Markets gives traders access to a series of webinars, video classes and basic tutorials that will quickly get them started in the world of digital trading. A feed of useful economic and financial news can also be found on the GO Markets website. This news feed is updated daily with the information traders need to profit in an ever-changing global market.
Australian Regulation
One of the biggest selling points of GO Markets is the fact that it is entirely regulated under Australian financial law. Per regulations set and enforced by the Australian Securities and Investment Commission (ASIC), GO Markets is held to an extremely high standard of transparency and risk disclosure. These regulations help to protect traders and maintain a sustainable, open digital trading marketplace. If you have stayed out of digital trading up to now because of concerns about the reliability of the brokerages, GO Markets is a good solution for you.
Conclusion
As you can see from this GO Markets review, there are several positive points about this particular brokerage. With a good variety of assets, full Australian regulation, expert customer service and a variety of different account types, GO Markets offer its traders one of the best trading experiences available today. One thing that traders should note is the fact that GO Markets offers somewhat lower leverage ratios, particularly on Forex than some of its competitor brokerages. Even though gains and losses may not be maximised however, GO Markets is an excellent option for new, intermediate and even advanced online traders. Check out the advantages of GO Markets compared to Pepperstone here.