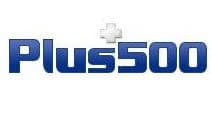 Key Elements Of Plus500 Fees
Plus500 fees like any CFD trading provider can be categorised into three areas:
Our Plus500 review of fees below examines the key strengths and weaknesses of forex trading with Plus500.
Plus500 Spreads
Spreads for Plus500 are either fixed or dynamic. This means the difference between the buy and sell price of any currency pairing will vary during the day based on market factors. Plus500 offers all the majors such as EUR/USD, USD/JPY and AUD/USD, as well as many minor and exotic currency pairs. To provide an idea of spreads we have looked at the major pairings in January 2020 for a snapshot in time.
AUD/USD Spread
The spread for the Australian to American dollar currency pair is $0.0006 per unit also known as 0.01%. At the time of this Plus500 fees analysis, the exact spread was 0.6pips. Leverage offered by Plus500 is 300:1.
EUR/AUD
The Euro to Australian Dollar has a spread per unit of $0.00018. The spread in January 2020 was 1.8 pips or 0.01% expressed as a percentage. The leverage currently offered by Plus500 (depending on the jurisdiction) was 300:1.
GBP/AUD
The British Pound to Australian dollar has the same percentage spread of 0.01% as the EUR/AUD currency pairing above. The spread per unit is $0.00028 at the time of this review, in January 2020.
| | Plus500 | IG | Pepperstone | IC Markets |
| --- | --- | --- | --- | --- |
| EUR/USD | 0.6 | 0.6 | 1.16 | 1.1 |
| AUD/USD | 0.6 | 0.6 | 1.27 | 1.2 |
| GBPUSD | 1.1 | 0.9 | 1.49 | 1.2 |
| USDJPY | 0.70 | 0.79 | 1.25 | 1.2 |
Plus500 Commissions
Plus500 has no commissions on any of their trades. If you're new to the concept of commissions, the below explains this concept in greater detail:
Why Do Some Forex Brokers Charge Commissions?
The main way a forex broker makes money is similar to a currency exchange business at an airport with a different rate charged to buy back the currency or sell the currency to an individual. The difference between these rates is known as the spread. The issue though with a spread is that unless they are fixed (which Easy Forex Offers) they can widen and shorten every hour and day. This makes online trading costs inconsistent which can difficult for frequent traders working on systems.

To minimise spreads and make trading costs more consistent when forex trading, commissions were introduced. By having a set percentage fee based on volume the spreads can be reduced and in some rare circumstances spreads can be similar to ECN bid/ask sreads at 0.0 pips.  It is debatable if commission brokers result in lower overall fees so traders choose a mix of options based on their trading styles.
Plus500 Additional Fees
There are a handful of additional fees Plus500 charge when trading through CFDs.
1) Premium
When traders hold positions over an hour (which is indicated within the plus500 trading platform 'instrument detail section') a premium fee is applied. This covers the funding costs associated with the 300:1 leverage Plus 500 offers. The time of market close is also shown within the forex platform within the details page to provide greater transparency.
A premium is three times higher if held over the weekend. This means a position is opened on a Friday (or earlier) and not closed until the following Monday or later. It's critical therefore to ensure when forex trading position is closed or the fees are known when choosing to hold a position.
2) Plus500 Inactivity Fee
A $10USD fee is charged to traders who don't trade for a predefined period as stated on the Plus500 user agreement, typically three months. Such inactivity fees are common when currency trading due to the costs of the forex platform and other technologies used.
3) Plus500 Overnight Fee
Similar to the 'Premium' discussed above. Whenever client funds are left in an open position overnight, a fee or premium is added to or deducted from your Plus500 account. To better understand what the cut-off times are and how much of a premium Plus500 charge for their overnight fee, click on the 'Details' hyperlink next to the instrument name found on the main screen of your Plus500 platform.
4) Plus500 Deposit Fees
There are no deposit fees with Plus500. Client funds can be deposited via the following methods.
Bank Transfer
Debit Card
Credit Cards (Visa, MasterCard)
Electronic Wallets (PayPal, Skrill)
5) Plus500 Withdrawal Fees
Plus500 does not charge customers withdrawal fees. However, if the funds you withdraw from your trading account are not in your local currency you can expect to lose a bit on foreign exchange fees. If you're withdrawing funds to PayPal expect to receive slightly less as PayPal foreign exchange rates are slightly worse than if transferring to your bank account.
6) Plus500 Bitcoin Fees
Like with trading other financial instruments, Plus500 is largely compensated for its CFD platform services via the bid/ask spreads they offer. They don't charge any special bitcoin or cryptocurrency fees. Some of the cryptocurrencies they offer for trading include Bitcoin, Ethereum, Litecoin, Bitcoin Cash, Ripple and IOTA.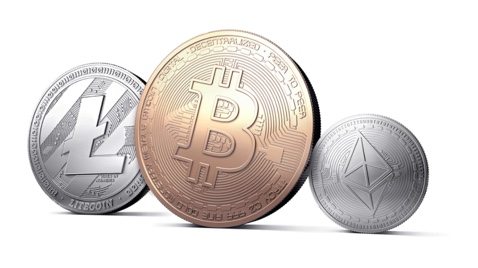 Other Plus500 Trading CFD Instruments
Plus500 Ltd is listed on the Main Market of the London Stock Exchange with a market cap of approx $750 million USD. While this Plus500 fee review focuses on forex trading, there are also other options for trading CFDs including:
1) Shares
20 different markets can be traded ranging from the UK, the USA to Germany. Traders can utilise leverage through Contracts For Difference (CFDs) with no commission charged on any trades. Australian shares can be traded go short or go long. With leverage, small deposits can help achieve the impact or larger volumes amplifying gains or losses. For this reason, Plus500 allows share traders to pre-define profit/loss positions to close positions once reached.
2) Indices
Major indices such as the NASDAQ 100 FTSE 100, S&P 500 and DAX 30 can be traded. Leverage of up to 300:1 can be applied to these indices due to their historic low movement levels on a daily basis. Online trading with these indices can be done real-time and opening an account to start trading can be done in minutes.
3) Commodities
Gold, Silver and even oil can be traded from $100 AUD. Leverage on commodities is slightly lower than other markets at 300:1 (maximum).
4) ETFs
Exchange-traded funds with advantage trading tools market trading EFTs through contracts for difference a popular option. 1:100 leverage is made available which means $200 can give you exposure of up to $20,000.
5) Options
Plus500 provides traders with the ability to call or put option CFDs on AEX 25, CAC 40 Dax 30, S&P500 or MIB 40. This provides the ability to hedge major indices and be impacted by rising, side-wards or falling market. Advanced charting options help inform traders of trends and the latest movements within the market.
The Introduction of Crypto Trading
Cryptocurrencies have taken the world by storm and in 2017 Plus500 started offering customers the ability to trade and speculate on the price fluctuations of the major cryptos including (but not limited to) Bitcoin, Litecoin and Ethereum. Given the volatility of crypto markets, Plus500 limit the leverage they offer to 20:1. This means that if you have a minimum deposit of $200, you could essentially commence trading with up to $4,000 capital. Bid/ask spreads are also relatively competitive when compared to other players.
Please note, before you commence trading cryptos make sure you fully understand the high risks associated with trading highly volatile, leveraged products. We recommend using risk management tools and trailing stops to help manage your risks.
Plus500 Fees Conclusion
Forex trading costs vary dramatically by the forex broker chosen. Plus500 fees stack up quite well and as explained earlier, their higher fees are offset by there 'no commission policy'. There are other Plus500 fees such as holding positions and inactivity fees but these are aligned to industry standards. While fees are critical, it's also important to make sure the leverage, forex platform and customer service suit your trading requirements. Plus500 customer service is accessible via live chat or email to assist traders with any queries. Read our full review of Plus500 vs EasyMarkets for more details on these areas.
Plus 500 has business number and regulation in the following regions 
Financial Conduct Authority (FCA) FRN 509909
Australian Securities and Investments Commission (ASIC) AFSL #417727

Plus500AU pty ltd ACN 153 301 681 – Australia 

Israel Security Authority (ISA) – Israel
Monetary Authority of Singapore (MAS) – Singapore Licence No. CMS100648-1
Cyprus Securities and Exchange Commission (CYSEC) Licence No. 250/14 Plus500cy ltd –  Cyprus
Financial Markets Authority (FMA) FSP No. 486026 – New Zealand
Plus500 AU is authorised as Financial Services Provider (FSP) in South Africa #47546