FP Markets Core Strengths
Weaknesses Of FP Markets
Below shows each of above points in greater details for the complete FP Markets review.
---
FP Markets Strengths
Strength 1 – Range Of Markets (Share, CFD + Forex Trading)
Our FP Markets review found the company was more than a forex broker providing access to 10,000+ trading instruments. The financial products and markets it offers are listed below.
1) Share Trading and CFDs
Using the propriety IRESS trader, there is the option to trade ordinary or preference shares. Both share trading and CFDs can be implemented by an Individual, Company, Joint, Trust or SMSF account.
Below show the two share trading accounts which can be opened with ASX stocks access from just $14.95 and no charges to transfer a CHESS sponsored account. CFD trading is also available across international duties including New York Stock Exchange and NASDAQ.
IRESS Trader is an online and fully dynamic trading platform with access to full market transparency for a wide range of products including share trading. The platform costs $55 per month plus $220 to have access to ASX data, which can be rebated after $200 in commission is generated.
2) Forex Trading
There are 50+ currency pairings to trade including the most popular forex trading options including AUDUSD, EURUSD and GBPUSD. Commodities, Indices and even cryptocurrency including bitcoin can be traded through FP Markets.
3) International Futures CFDs
Traders using FP Markets can access the most popular overseas exchanges. This includes the CBT, CME, CFE, Eurex and NYM. When trading these and other CFDs there are three account types available. The best value is the Premier but there are deposit requirements as shown below.
4) Index CFDs
Our FP Markets review found that the index options available were one of the best of the ASIC regulated forex brokers. Markets that can be traded include the Dow Jones, FTSE 100, NASAQ and even the Sydney Futures Exchange. Traders can use Index CFDs to open positions on the whole market rather than just targeting individual stocks.
Overall, unlike most other forex brokers that solely focus on currency trading, the wide range of  financial service and markets offered this the category leader in in the FP Markets review.
Strength 2 – IRESS + MT4 Platform Options

There are two forex trading platforms available by First Prudential Markets:
1) MetaTrader Trading Platform
MT4 is most popular forex trading platform while MT5 has added functionality.
There are three customisable charts across nine time frames
You can trade directly from charts through MetaTrader one-click trading
Setup charting templates to view live market data which can be easily switched
Over 50 indicators are pre-loaded in the trading platform with custom indicators
Both MetaTrader 4 and 5 have a web based, desktop based and app for most devices. This makes it easy to trade on a shared computer, phone or personal desktop device.
MetaTrader 4 FP Markets Enhancement
Forex traders who open an FP Markets account and deposit over $1,000 in Australian Dollars will receive Traders Edge. This is 12 additional tools to MT4 to enhance the forex trading experience.
Trader Edge Connect
This MT4 feature combines economic calendars and news fees within the forex trading platform. Traders can also open websites within the MT4 terminal.
Traders Edge Alarm Manager
Traders using this feature can receive alerts when events occur in the market or within the account. It can then also make automated actions and send updated via SMS, e-mail or even Twitter.
Traders Edge Correlation Trader
This feature allows traders to find a correlation between currency pairings over an adjustable time-frame. Recent price activity can also be traced to make informed trades.
Traders Edge Correlation Matrix
This metric helps traders identify symbols with a weak or strong correlation. This can help calibrate trades based on those with a high or low correlation rankings.
Traders Edge Excel RTD
For those who love Excel, the RTD can use live market data without macros, programming or XLL add-ins. Using VBA code trade commands can then be made and pushed into the market.
Traders Edge Market Manager
There are four features market manager offers including "watch list" with open positions for different symbols, headline account information, open ticket lists and recent symbol price activity.
Traders Edge Stealth Orders
Stealth orders allow traders to hide their pending orders (both entry and exit levels). The feature buys or sells at the market price when the price target is reached.
Traders Edge Tick Chart
From when the app is opened, tick charts compile market data. This allows fast position exit and entry on a first in first out basis. Historical data can't be accessed using the tick chart.
Traders Edge Session Map
This map MT4 platform feature shows each 'session' throughout the day in your local time. For example, it will show when the New York Session commenced when trading activity is higher.
Traders Edge Trade Terminal
This feature displays the open positions and pending orders, current metrics and applies automated rules for position analysis and scaling positions with expert advisors (EAs).
Traders Edge Mini Terminal
This is an addition to the trade terminal mentioned above allowing traders to focus on specific market and charts in a minimised window on a desktop or tablet device.
Traders Edge Sentiment Trader

This feature displays short and long current and historic information on traders sentiment. This is the percentage of traders having open, sell or buy positions.
2) IRESS Trading Platform
Upgraded in 2017, IRESS is an easy to use forex trading platform build on HTML5. Like MetaTrader there is a web based option, desktop version and apps for android and apple devices.
Allows share trading as well as forex, EFTs, and CFD trading
Over 55 technical indicators exist to find opportunities and pick trades
Over 50 drawing tools to mark charts to spot technical analysis trends
Over 10,000 instruments to identify volatility across currencies to ETF's
IRESS Features
Transparent pricing & market depth
Insert orders across exchange order books and view prices that flow from the underlying exchange. Make TP/SL or custom order strategies for expert users looking to make complicated order types.
Custom trade alerts and news
News alerts and trades can be set to arrive through SMS, email or through the trading platform. Get real time news through the trading platform including the ASX, Newswire and Dow Jones.
International markets
View global CFDs information and make trades from currency, commodities, futures and equities. View charts that can be set daily or intraday  with a wide range of analytical and indicator tools.
FP Markets Trading Platform Conclusion
Most forex traders select the MT4 platform but those also looking to for an 'all-in-one' platform that includes stocks will select the IRESS trading platform. The availability to choose from the most popular forex trading platform or a versatile platform like IRESS is why our FP Markets review found the broker was the best in this category.
Strength 3 – FP Markets Is One Of The Most Awarded Brokers
Investment trends if the 'gold standard' awards firm where forex traders vote on the best forex broker across a number of categories. FP Markets reviews have led to multiple awards including most satisfied traders and best customer service in the past.
Training
FP Markets has a range of online training for beginner, intermediate and expert forex traders. They also every Monday offer analysis through their webinars to understand the hot sports across the markets to trade. Not only currency is discussed but also shares which are expected to be volatile and what upcoming news events will impact the market as a whole.
Both technical analysis combined with some fundamental analysis is discussed during these sessions.
Trade Execution
Our FP Markets review found their trade execution was up there with the best forex brokers based on their data centres and fibre optics. The trade servers are located in New York (NY4) and London (LD5) close to where the liquidity providers are. Fibre optics connect Australian forex traders reducing latency speeds across borders.
Customer Service
Their customer support is multi-lingual, offered 24 hours a day across all weekdays. The customer service team are also experienced and well trading to understand forex trading in current market conditions. Their Sydney office is located at Level 5, Exchange House, 10 Bridge St, Sydney NSW 2000 for face-to-face customer support. There is also live chat options after you join. This live chat is not offered on the main website though.
Phone Numbers
There are a number of phone numbers to contact FP Markets on. Within Australia there is a 1300 376 233 telephone number of (02) 8252 6800 for those looking to avoid 1300 numbers. The extension for Australia is +61 for international customers. Their China office telephone number is 400 166 0012 .
Reviews Conclusion
FP Market reviews from current and past customers are well warranted based on their customer service, execution speeds and training provided. If you're looking for the best forex broker when it comes to reputation and satisfaction, FP Markets is a logical choice.
Weaknesses
Weakness 1 – FP Markets Requires A High Minimum Deposit
There are three CFD account with First Prudential Markets and two forex accounts. The minimum deposit is $200 for currency trading but the ECN Raw account which is recommended to use requires a minimum of $1,000. When it comes to CFD account the minimum is $1,000 but to get the lowest possible fees the minimum deposit is $50,000.
These minimum deposits (minimum opening balances) are higher than most other forex brokers and indicates that FP Markets focuses on medium to high volume traders. Those looking just to casually try currency trading with a few dollars may wish to consider a different forex broker offering lower minimum balance options.
Weakness 2 – Funding Fees
Our FP Markets review found that some deposit methods incurred funding fees. Most other forex broker waive such fees so it's important to understand which methods incur fees and what these charges are.
Credit Card
A 1.6% charge is made for those funding their account through either an Australian debit or credit card. If you have an overseas debit of credit card on the other hand, this increases to 3.18%. The exception to these funding fees are for the first deposit to fund an account for which the charges are waived. It should be noted that American Express (AMEX) cards are not accepted.
Neteller & Skrill
A 4% deposit fee apply to Neteller when used to fund the account. The advantage of Neteller is that funding is instant allowing individuals to trader straight away. Neteller also accepts a wide range of currencies also adding flexibility which is why some may accept the 4% fee. Skrill also has the same 4% fee with funding only available in USD.
bPay & Direct Transfer
A 0% deposit (no charge) is offered for these to payment methods. The issue though is payment can take 12 hours to 72 hours to clear which can delay forex trading. bPay only accepts Australian Dollars while direct transfer can be done in a range of currencies. POLi is another fee free option which is an online payment system connecting bank accounts to Australian clients. Transfers can be done instantly through POLi making it a fastest fee-free option.
Withdrawals
Withdraws can be made via the deposit methods and must go back to the same account. Wire transfers incur a cost of $20 while credit cards incur the same 1.8% fee charged for deposits.
Weakness 3 – FP Markets Risk Management Features Are Limited
FP Markets offer leverage which is critical when CFD trading or currency trading. This can accelerate making profits or accelerate losing your money.. This also increases the risk of trading which is why risk management features should be considered. Below are the two main features that some forex brokers offer and insights into what FP Markets offer.
Negative Balance Protection
When the trades move in the wrong direction losses can be significant leaving to a loss in deposit. An fx broker balance protection policy will either guarantee or aim to exit the broker before their balance goes into negative policy. FP Markets aims to exit a broker when stop out is at 50% with their margin call at 100%. This doesn't though guarantee that a negative balance can't occur which may occur when high volatility occurs. If your risk adverse, you may want to consider this.
Stop Loss Orders
FP Markets offers stop loss orders any many variations of this feature. This means you can pre-set the maximum profit or loss that can be made on a trade. This is a great risk management feature but losses (or profits) may exceed this level due to slippage which is when the order couldn't be filled at a set level. Like for negative balance protection, this is due to extreme volatility which can happen during market events such as interest rate announcements. The only way to avoid losing your money through slippage is by choosing a broker with guaranteed stop loss orders which also leads to higher fees. As a true ECN forex broker (which means no dealer interaction) FP Markets can't offer this feature.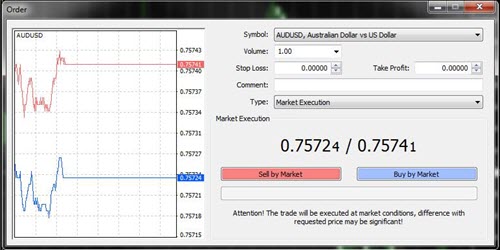 Final FP Markets Review Thoughts
FP Markets an ideal forex broker for those looking to trade not just currency but a wide range of markets. They offer strong trading platform options and strong customer support to assist with trades. The forex broker is not recommended for those new to trading or those with a low risk appetite who may require risk management features.
Compare Forex Brokers recommends you open either the ECN Raw forex trading account or platinum CFD account as they incur the lowest trading costs. Just note there are high minimum deposits required. Overall, their low spread, strong customer service and platform offering make them idea for intermediate or expert forex traders.
Other Findings Of The FP Markets Review
1) They Offer The Best Forex Broker Leverage Levels
FP Markets Australia leverage is 500:1 when trading currency. This means you can effectively borrow 500 times your deposit on forex amplifying any potential profit or loss from small market movements. There is also 500:1 on precious metals CFD trading while other financial products have lower leverage. This includes 100:1 for Indices and 50:1 for oil. Bitcoin CFD trading which historically is the most turbulent is 10:1.
500:1 is the same high leverage as the best forex brokers but this increases the risks of trading. For example, a small 0.2% change in a currency pairing at 500:1 will lead to a trader doubling their profit (before fees) or losing the whole amount. Additional slippage could leave to a negative result so it's recommended to gain experience and understand the risks involved with leverage.
2) They Offer Direct Markets Access (DMA)
FP Markets ECN Raw account offers Direct Market Access (DMA). This means their traders with this account make trades directly with liquidity providers through their forex trading platform. By making trades without interference from a forex broker there is increase price transparency, faster trade executions and dramatically lower spreads. A consistent commission instead is charged as the transparent brokerage fees.
It should be noted that an ECN Forex broker means that foreign exchange liquidity providers are combined to a forex price feed for institutional and retail clients. The auction allows the best offer and bid available on aggregate for each forex pairing. Overall the ECN forex broker network focuses on combining sufficient volume to fill orders at the quoted offer with reduced slippage.
3) They Are An ASIC Regulated broker
FP markets have been an Australian Securities and Investment Commission (ASIC) regulated broker sin 2005. Been a regulated broker requires deposits are held in a segregated account from the Australian forex broker. This means in the unlikely event that the fx broker had liquidity issues, the client's funds would remain protected and returned to the trader. Our FP Markets review noted they have an additional policy to maintain twice the required capital required of a CFD broker. The forex broker's AFS Licence Number is 286354.
4) Demo Account
An FP Markets demo account is available across both their MT4 and IRESS trading platform. A demo account allows individuals to test the waters with forex trading. Strategies can also be tested with $50,000 in virtual funds. A First Prudential Markets Pty Ltd demo account may have some slight differences to a real account such as a lack of slippage. These should be understood prior to moving to a live forex trading account.