IC Markets Offers The Lowest Spreads
In Australia, IC Markets offers the lowest spreads from
1) EUR/USD - 0.1
2) USD/JPY - 0.3
3) AUD/USD - 0.5
These spreads are low as there is no dealing desk making them a true ECN forex broker.

---
Commissions Charged By IC Markets
IC Markets offers clients a range of fee structures and trading platforms depending on traders personal preference. Most platforms offer a demo account so traders can see if the features of different accounts and platforms suit their forex trading needs. There are three accounts offered by IC Markets each with their own commission rate:
1) Standard Account
There is no commission or fee on the standard account. Instead, spreads are higher for this account type. Generally, this is designed for those new to forex trading and are looking to simplify commission fees for brokerage fees when trading.
2) ECN Account
The ECN-like account is a commission-based account. Flat-rate commission fees are $3.50 per standard lot payable. With the IC Market's access to top-tier liquidity providers, spreads are set by the market, with traders able to choose between either the MetaTrader 4 or MetaTrader 5 forex trading platforms.
3) cTrader Account
A cTrader account has $3.00 per $100k USD lot commission. cTrader is a speciality ECN-like forex broker that provides an environment similar to institutional forex trading.
Average Spreads Charged By IC Markets
1) Standard Account
Standard accounts with commission built into the spreads result in the highest average spreads. For instance, an average EUR USD spread is 1.1 pips.
2) ECN Account
With fixed commissions of $3.50 per lot, the ECN-like forex account has the lowest spreads of the MT4 or MT5 forex trading platforms. IC Markets offer ECN-style spreads of 0.0 pips for selected currency pairs as found in our review of IC Markets. As shown below, these are less than half the spreads of the IC account types like the standard account.
3) cTrader Account
Like the ECN-style account, those that want cTrader will be charged a commission but receive significantly lower spreads that the standard account.
Overall, the ECN-like or the cTrader account are recommended for intermediate forex traders based on the lower overall fees of these two accounts. You can also view CFD spreads here.

The forex market is a little unusual in that there are not any fees regarding the trade or exchange as well as there being no regulatory fees. The way the system compensates brokers is through fees being built into the spread. Although, in some circumstances, a commission is paid based upon a percentage of the low spreads.
What is a 'Spread' and what is a 'Pip'?
The spread is the difference between the bid price (what you are will pay to buy one form of currency with another) compared with the ask price (the selling price of the currency you are buying).
First of all, a 'quote' on the forex Exchange will look something like this; EUR/USD > 1.4875 > 1.4878.
'1.4875' is the bid or asking price, and '1.4878' is the actual price you will pay. In this case, the low spreads have a difference of three pips; 1.4878 minus 1.4875 equals 0.0003.
This brings us to what is a pip. A pip is an acronym for 'percentage in point' and it is usually 1/100th of 1%. On the forex exchange prices are shown out to the fourth decimal point so the difference between the quotes used in the above example is 3/100th of 1% or 0.003%, So the terminology used in the forex exchange is to state that the spread is 3 pips.
3/100th of 1% may seem to be a very small amount but the forex exchange has major financial institutions such as banks, making trades worth millions of dollars many times each day.
What Causes Spreads to Fluctuate Drastically and Quickly in Price?
There are two main reasons why low spreads may change, or fluctuate, at a high rate.
First of all, the forex exchange is composed of brokers who set up the deal between a buyer and a seller. You don't actually buy directly from any individual or bank corporation; these deals are brokered some times in bits and pieces if someone is selling a massive amount of a single currency. Splitting a large 'Sell' into little pieces allows for smaller buys which are more realistic and not only within the risk level of future buyers but also within the available principle that a buying investor will have available.
In other words; there are more investors with the cash to buy $10,000 worth of a currency compared to investors with the capital to buy $100,000 worth of currency.
The constantly changing spreads prices are known as 'floating spreads'. If you prefer spreads that don't change then consider what a market maker broker offers such as easyMarkets and Plus500. These brokers offer fixed spreads which means the spreads will be predictable and transparent however will typically be wider than variable spreads.
Reason #1: Currencies That Are Very Liquid
Each trade of a substantial amount is considered to be 'liquid'. This category has less risk involved for the broker as the broker knows with a very heavy volume of trading they can always move a large of amount of this currency at any time and minimise any losses that might incur.
Reason #2: Volatility
As an example, let's look at a specific incident connected to Britain's exit from the European Community. When Theresa May, Prime Minister of the United Kingdom as of the year 2016, made a declaration on January 17th that Britain was committed to an exit from the European Community. As a result of this, the value of the British pound dropped 10% in less than 24 hours.
The overall view of this is that a bunch of investors with large holdings in the British Pound began dumping it and buying other currencies. As the value of an individual currency drops, people panic and sell. Another group of investors see this chaos and panicked selling as an opportunity and they quickly begin buying large quantities of the British Pound at this new low price speculating or betting. Due to the high volume buying and selling, the British Pound stabilised and rose to its former price in just a few weeks.
Most of best forex brokers are aware of and plan for volatility, but a broker does not want to hold investments. They just want to make their 3 pip spread profit off each deal they broker.
With today's technology information can literally move at the speed of light. In the few seconds that are necessary for a single transaction which requires funds to deposited and then transferred again; the low spreads can move five, or maybe ten pips in either direction. This puts the broker at risk of losing substantial amounts of money. Therefore, they raise the low spreads from the usual three to five, or ten, or even more pips. This gives them more profit in some trades to balance out the losses they may experience if the value of a currency they have bought from a seller drops quickly before they can complete the entire purchase.
IC Markets Background
Formed in 2009, International Capital Markets Pty Ltd. is based in Australia and offers top trading tools, forex education services, automated trading features, and more than one platform choice for forex trading. A no dealing desk (NDD) broker like IC Market uses Australian banks as top tier liquidity providers. IC Markets are a regulated, licensed broker, holding an ASFL granted by ASIC (Licence Number: 335692 and ACN: 123 289 109). Additionally, IC Markets has international subsidiaries, regulated by FCA (Financial Conduct Authority, UK), FSA (Financial Services Authority of Seychelles), and CySEC (The Cyprus Securities and Exchange Commission). Most forex trading platforms will not have their own, in-house, licensed broker. With this advantage, as highlighted in our IC Markets review, IC Markets consistently offers some of the lowest spreads for foreign currency trading.
What is Forex Trading?
Forex is an abbreviation for the 'Foreign Exchange Currency Market.' This is a globalised institution which operates without any clearinghouses and with the absence of any arbitration panels. Investors can trade, that is the buying and selling of different national currencies, to make a profit with the age-old principle of 'Buy Low and Sell High.'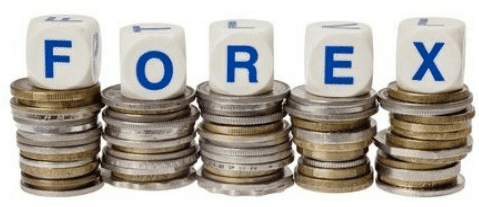 Here's a quick example; If one British Pound is currently worth $1.25 U.S Dollars and you pay $1,250.00 U.S. to buy 1,000 British pounds and then the exchange rate moves so that one British Pound is now worth $1.28 U.S Dollars, If you sell your holding of 1,000 British Pounds to buy U.S. Dollars at a price of $1.28; you would have a gross profit of $30.00.
This might seem to be a small amount of profit but the exchange rate regarding foreign currencies can move quickly and that $30.00 of profit can be realised in just a few seconds.
Similar Forex Trading Accounts To IC Markets
You can view comparison tables to IC Markets based on spreads, IC markets raw spread vs standard account, commissions, forex trading platforms and other features. These include the Pepperstone review, IG Markets review and AxiTrader review. You can also view the full review of IC Markets.