| Best For | MetaTrader 4 (Expert Advisors) | MetaTrader 5 (Expert Advisors) | cTrader (cTrader Automate) | ProRealTime (ProOrder) | eToro (Copy Trader) |
| --- | --- | --- | --- | --- | --- |
| Social Trading / Mirror Trading | ✔ | ✔ | ✔ | ✘ | ✔ |
| Social Copy and Follow | ✔ | ✔ | ✔ | ✘ | ✔ |
| Algorithmic Trading | ✔ | ✔ | ✔ | ✔ | ✘ |
| Trading Robots | ✔ | ✔ | ✔ | ✔ | ✘ |
| Forex Trading | ✔ | ✔ | ✔ | ✔ | ✔ |
| CFDs Trading | ✔ | ✔ | ✔ | ✔ | ✔ |
| Stock Trading | ✘ | ✔ | ✔ | ✔ | ✔ |
| Programming Language | MQL4 (Similar to C) | MQL5 (based on C++) | C# | Similar to BASIC | N/A |
| Support | via broker | via broker | via broker | ✔ | ✔ |
| Community Support | Largest | Large | Large | Medium | Large |
| Free or Open Source | ✔ | ✔ | ✔ | ✘ (brokers may offer it free) | ✔ |
| Backtesting | Single Threaded | Multi-Threaded | Multi-Backtesting / not visual | Multi_threaded | N/A |
| Execution Speed | Fast | Fastest | Fastest | Fast | Slower |
Comparing Automated Trading Platforms For Algorithmic Trading
Many brokers allow trading automation via their trading platform.  Automation tools allow you to implement your trading plans without the need to interact with the marketplace. Trading automation will generally consist of two types:
Algorithmic Trading: Also known as trading robots or automated trading system, is software that follows your instruction to place a trade when market conditions match your trading conditions. Expert Advisors used by
MetaTrader, cBots used in cTrader Automate and ProOrder tools for ProRealTime are examples of tools used for trading automation.
Social Trading: Social copying and social mirroring are trading strategies where you copy others publicly available trading strategies.
Social copy is when you copy the style of other traders, network with them and learn from them. In this sense, trading is more communal as you are engaged with other traders via social trading tools.
Mirror trading is when you mirror the trading style of other traders without actually engaging with them.
Click on the link below to see our comparison of the automation features for our recommended platforms
1) Automated Trading with MetaTrader 4 (MT4), MetaTrader 5 (MT5) and cTrader (cTrader Automate cBots) and ProRealTime (ProOrder)
i) Expert Advisors (EAs) for MetaTrader
MetaTrader 4 (MT4) and MetaTrader 5 (MT5) can run programs which MetaQuotes call Expert Advisors (EAs). These programs use trading algorithms to monitor and trade in derivatives markets.
By setting your trading parameters or pre-set trading rules EAs can notify of opportunities or risks when trading signals match your conditions. In addition to notifications,
ii) cTrader Automate cBots for cTrader
cBots is the same as EA except is the terminology used when using cTrader automated trading platforms.  Due to the enormous popularity of MetaTrader, you may even sometimes here the term cTrader EAs.
iii) ProOrder for ProRealTime
ProOrder allows for automation via three main methods. These are via Wizard, code and via the ProRealTime Marketplace.
Common functions of auto trading include:
Automatically initiate trades
Generate signals and monitor for trading opportunities
Manage positions when open
Exit trades
24/7 hour trading
Automation is popular for the following reasons
Save time: Trading automation means you don't need to constantly monitor the market for the right signals
Removes emotions from trading: Trades can be done on hard data, not human emotion. Fear or greed do not influence decisions that may occur with manual trading
Simplify decision process: Robots can perform a wider range of calculations and access a wider range of data than an individual can
Customisable: Automation tools can be customised to meet your preferred trading parameters
Trade non-stop: Automations allows for trading at all hours, even when you are sleeping
High volume trading: Automation means you can perform thousands of trades are one time.
2) Social Trading
Rather than write code or set up robots or algorithmic tools for your forex trading or contracts-for-difference (CFD) trading another valid option is to use social trading.
Social trading opens up forex trading to everyone. This is because it removes the (sometimes) complicated process of setting up EAs and cBots.
Social trading services allow you to follow successful and experienced traders, see their trading activities and automatically copy their trading strategies for profitable trades.
Advantages of social trading:
Collective knowledge: Traders can share trading tips and learn from each other
Copy trading experts: Many social tools have a ranking system in place to identify the most successful traders. By identifying the best traders others can take advantage of their success.
Simplifies trading: Social trading is great for beginners as you don't need to do the trading analysis. You leave it for those with trading experience and leverage their research, knowledge and trades.
Disadvantages:
False sense of security: Just because you are copying a successful trader or engaged in welcoming community does not mean you will be successful with your trades.
iv) Copy Trader for eToro
eToro platform is a forex trading platform with major social trading emphasis.
v) MT4/5 Signals
Trading Signals by MetaTrader's social trading feature. Members in MetaTrader's large community create 'Signals' which you can follow and copy.
vi) cTrader Copy
cTrader copy is cTraders copy service that consists of risk management and in-depth strategy profiles tools to assist with safer copy execution.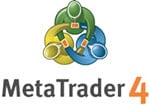 1) MetaTrader 4 (Expert Advisors)
MetaTrader 4 (MT4) is the most popular trading platform offered by forex brokers including Plus500 and EasyMarkets. The 'Top 5' features of MT4 broadly are:
Flexible and convenient trading with 3 execution modes, 2 market and stop orders
Analytic functions with interactive charts, 9 timeframes and 30 technical indicators
Mobile trading with iOS and Android OS support and a plethora of trading orders
Alerts and financial news to alert traders of targeted events impacting financial markets
A free demo account to trade virtual funds on a range of markets.

Pros of Expert Advisors with MT4
Programming Language

MT4 uses MetaQuotes Language 4 (MQL4) which is similar to the C programing language. If you are able to code in MQL4 then you can create your own EA. C language is the 5th most popular language on GitHub so access to developers with an ability to code in or learn MQL4 should be high.
MT4 Marketplace
Due to the popularity and long shelf life of the MT4 platform, MT4 has one of the largest trading platform marketplaces. Here you can find one of the biggest collections of EAs (trading robots), algorithmic tools and technical indicators in the FX and CFDs trading Marketplace to automate your trading. Here you can find:
Over 1,700 trading robots
Over 2,100 technical indicators
Cons of Expert Advisors on MT4
Low-quality Expert Advisors in marketplace
Many EAs are free or for a low cost so the quality of the EAs can be highly variable. It is therefore important that if you are buying an EA that is ready-made, that you research the product by looking at unbiased reviews and perform backtesting with it prior to purchase.
This issue however, is not unique to MT4 and will be found on all automation tools you purchase.
Backtesting
Backtesting involves running your tests against real historical data to help with your trading decisions.  MT4 uses Strategy Tester for backtesting. The product is an excellent tool for backtesting however for comparison purposes there may be the following potential issues
32-bit memory – MT4 uses 32-bit memory which means it will only be able to handle automated trading software designed for 32-bit memory. Memory intensive programs may affect backtesting performance
single-threaded –

MT4 Strategy tester can only test with one trading instrument at a time. If you wish to trade with many financial instruments then you may have some limitations
MT4 can only communicate with one server at a time. If you wish to test multiple EAs at one time and there is too much activity on the one trading server then you may receive the message "trade context busy".
Reporting – reporting of your backtesting is only available via HTML file
Support
MetaTrader 4 does not offer personal support, for this, you will need to contact you broker who should be able to assist. MetaTrader 4 due to its enormous popularity does offer one of the largest online communities so if you get stuck or need advise, using MetaTrader 4 offers you the best chance of finding help online.
Access to Marketplace
MT4 does not have a built tab to access the marketplace. You need to go to MetaTrader 4 marketplace website and find your desired EA.
Contracts For Difference Trading (CFD)
MT4 is one of the best trading platforms for Forex and other CFD such as hard and soft commodities, cryptocurrencies and indices as these trade through decentralised exchanges. Stocks or Shares (ie. not shares CFD) run through centralised exchanges (i.e. ASX) and therefore cannot be traded on MT4. Expert Advisors with MT4 therefore, won't be very useful for share trading.

MetaTrader 4 MQL Signals
MQL Signals is MetaTrader's solution for social trading. MT4 forex trading platform allows you to automatically copy 'signals' of other traders in the MT4 community in real-time.
Benefits
Over 3200 free and paid signals sorted in order of their success
Ability to leverage the expertise of others in the large MT4 community
A potential source of income if you others choose to buy your Signal
Cons
Need to research you signals
Need to ensure signal is always online
IC Markets Is The Recommended MT4 Automated Forex Broker
IC Markets is recommended MT4 automated traders based on 10 key factors listed below:
Low Spreads From 0.0 pips
Enhanced MT4 Features
Fast execution speeds
Up To 500:1 Leverage
Range of markets
Customer Service
Low deposit options
Easy funding methods
Reptation and regulation
Training facilities
MetaTrader 5
MT5 in many respects is an upgrade on MT4. MT5. Unlike MT4, MT5 is a multi-asset platform which means that you can trade derivatives that require access to centralised exchanges like Stock and futures.

MT5 offers the following features:
4 execution modes, 6 pending order types
46 analytical indicators, 21 timeframes, 38 technical indicators
Full or partial order fills
Integrated economic calendar and social indicators like news of major economic events
Depth of market
Pros of Expert Advisors with MT5
Programming Language

Unlike MT4 which uses MQL4 based on C programming language, MT5 uses MataQuotes language 5 (MQL5) which is based on C++ programming language. C++ is an even more popular language than C (4th most popular language on GitHub) and is a better language than C as it is an object-oriented language.
Metaquotes decision to offer MQL5 rather than MQL4 however, means you will not be able to use EAs written for MT4. The two languages are simply not compatible.
MetaTrader Freelance
If you wish to have your own app developed for you, you can take advantage of MetaTrader Freelance to have your own signal built.
Access to Marketplace
MT5 has an inbuilt Marketplace tab on its platform. Unlike MT4 which requires you to crawl through multiple websites to find your desired MT4 expert advisor, MT5 has all your apps in one place and easy to access directly via the platform.
Contracts for Difference Trading (CFD)
With MetaTrader 5 you can trade centrally exchange-traded assets such as stocks and futures. This means you use Expert Advisors for a greater range of derivatives than MT4.
Backtesting
MT5 offers better testing capability than MT4. Like MT4, it also uses Strategy Tester however MT5 is a more powerful automated trading platforms. It offers the following features:
64-but memory – unlike mt4 which uses 32-bit, MT5 can handle Expert Advisors that can handle both 32-bit and 64-bit. If the program is well written and takes advantage of this memory then platform performance can be improved which can mean faster-automated trading.
Multi-threaded –

MT5 can test multiple financial instruments at one time. This may be important if you have Expert Advisors performing many trades or analysing high volumes of data at one time.
MT5 can communicate with 4 servers at one time. Trading server, access server, history server and backup server. This means more power backtesting capabilities
Reporting – backtesting can be captured as an Excel file or HTML file

Trading Speed

MT5 uses 64-bit memory and 4 servers (trading, access, backup and history servers) which means faster trading capability than MT4. This will be important if using EA as avoiding potential slippage due to high workload.

Cons of Expert Advisors on MT5

Community

MT5 community is not as large as MT4 but it is growing and likely to overtake MT4 in future. This growth should lead to an increase in available EAs.

MT5 Marketplace

The MT5 community is not as large as the MT4 community and as a result, the marketplace isn't as extensive. Adoption of the MT5 platform isn't as large has been slow as the initial version of MT5 had some limitations however these have fixed and uptake of MT5 is on the increase.

MetaTrader has also started to discontinue support for the older versions of MT4 which should accelerate the uptake of MT5 and as a result the growth of the MT5 marketplace.

MetaTrader MQL5 Signals

Like with MetaTrader 4, MetaTrader signal is available on MT5. The main difference is that MT5 comes with a Signals Tab built into the platform making it far easier to find signals.

The other difference is that the MT5 community is not as large as the MT4 community. This means your choice of signals is not as large as MT4. This however, is not an issue as its the quality of the signals not quantity that matters.

To gain access to Signals you need to pay a fixed fee to access the feature and possibly each broker you choose to copy.

Pepperstone is our recommended MT5 Broker for Trading Automation

You can view our recommended Pepperstone MetaTrader 5 review to learn more about the forex trading platform and forex broker.
cTrader (cTrader Automate formerly cAlgo)
Made by Spotware Systems and released in 2011, cTrader is a trading system designed specifically for ECN brokers. cTrader's key strengths are in the execution of trades and charting.
When it comes to trade execution, cTrader allows synchronous execution which means cTrader can rapidly fill multiple orders are one time. This means no order queues and lower risk of trading slippage.
When it comes to charts, cTrader allows up to 50 charting templates and 28 timeframes.
Features of cTrader include:
70 pre-installed indicators and 28 timeframes
Level II quotes
Server trailing stops
Ability to export charts out of the platform
Trading accounts and templates kept in the cloud
FIX API
In May 2018, cTrader was merged with cAlgo and is now called cTrader 3.0. cTrader is now called cTrader Trade and cAlgo is know as cTrader automate and each along with cTrader Copy (the successor to cTrader's social copying tool cMirror) combine to form a list of powerful modules on cTrader. This merging means users will no longer need to install each app separately.
Benefits of cTrader's Automate
Plug and Play functionality
This feature allows you to load cBots from other users in the cTrader community and commence trading immediately with click of the play button. This means users don't need to go through a complicated installation process.
Forex traders can access these robots via the 'Automate' tab found on the platform and more can be downloaded from cTDN also via the platform.
cTrader Programming language
One can build cBots using the inbuilt code editor or visual studio. The code editor makes coding as straightforward as possible. cBots are written using C#.
cTrader's Developer Network
Like MetaTrader, cTrader has a dedicated developer community. Here one can share, discuss and collaborate on useful features such as cBots and indicators.
cTrader Community
cTrader Automate provides access to cTrader forum, library and consultants. All these resources can help you make the most of the features cTrader Automate offers.
Ability to convert EAs on MT4 to cBots
As cTrader Automate requires cBots to be written in C# language, it may be possible to use EAs written for MT4 on cTrader. Before EAs can be used, you will need to convert the EA to cBOTs. A search online will find tools that allow you to upload code online to be converted.
Automate API
cTrader Automate API gives you access to all the data you will need to develop a robot or indicator. These include market data and trading functions. This feature can save a lot of time when it comes to development.
BackTesting
Visual testing
cTrader allows visual backtesting ability for testing how a cBot performs against historical ticks or data over a chosen time period.
Optimisation
Optimisation tools allow you to find the best parameters for backtesting your cBots. With these features multiple backtests can be run and compared against performance.
Historical Data
cTrader allows you to backtest against historical data for a wide range of symbols
Statistics
You can review trade statistics such as winning trades, moving average, net profit and equity drawdowns and matched to profit targets for your backtests
Backtest History
cTrader will store all your backtesting data so it can be reviewed in future
Social Trading with cTrader Copy
cTrader Copy combines improves on the best features of cMirror and PAMMS. These features are included free as part of the platform rather than as an add-on.
Key features of cTrader include:
Risk management: cTrader copy comes with tools to help manage your risks when mirroring other trades. These include equity stop-loss, forced stop-loss/take-profit per position, volume percentage and mirroring direction.
Copying control: Real-time controls on when commencement and exit of the mirroring process
Transparent: Ability to see Strategy's profile, trading history and positions open
Analytical Tools: In-depth charts such as ROI and Balance and Equity along with trading success statistics
Pepperatone is our recommended broker for Automation with cTrader
ProRealTime (Pro-Order)
ProRealTime is designed for traders wanting advanced technical analysis capability.
100+ technical indicators
8 types of orders (market, limit, stop, trailing stop, one cancels the other, one triggers the other, triple orders, oblique orders)
unlimited timeframe selection
state of the art market scanning tools to identify securities that match your investment criteria
20 drawing tools
ProOrder is the ProRealTime tool for automatic trading and backtesting. The platform is only available via Web browser with internet connection.

Automation without programming
ProOrder has a wizard which allows you to create your own define your own trading requirements without writing code. The wizard takes allows you to define your conditions, objectives and stops (stop loss, order entry) with the use of drop-down menus. When these are defined, a generate code will compile the code you need,
Automation by programming
You can write your own automation using ProBuilder language. ProBuilder is very similar to Visual Basic. Given the ProRealTime community is not as large as MetaTrader and cTrader communities and the falling popularity of Visual Basic, it is possible you may find it more difficult to find the right resources to help you with your development needs.
Plug and Play Trading
This feature allows you to load robots and indicators or download from other cTrader community users that are ready to do the trading for you when you press play.
Visual Backtesting
You can visually view your cBots trading performance against a broker's historical ticks over a specified period of time.
Historic and Real-Time BackTesting
You can backtest against historic data going back several years for a large number of time frames.  In addition to backtesting with historic data you can also test with live market data to simulate live trading by creating a test account.
Offline Trading
Unlike Expert Advisors and cTrader which requires you to have either your computer running or to use a virtual private server (VPS) for your automation tools to run, ProOrder is run via its own server. This means your trading automation can run even if you are offline.
We recommended IG Markets for ProOrder.
eToro
Social Trading with eToro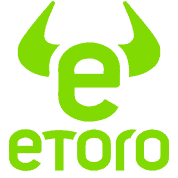 eToro is one of the more unique trading platforms on the market. This is because the key feature of the trading platform is social trading. The eToro platform is a community of traders who either want others to copy them or those who want to copy others trading.
Key features of the platform
World's biggest social trading network (4.5 million users in over 150 countries)
Social trading tools – follow and copy other traders
Choice of Forex, shares CFD, indices, commodities and cryptocurrencies for trade
Social Trading with eToro
Copy Trades – Social Trading with eToro
Social trading with eToro can seem like using Facebook, Twitter or other social media platforms. With Copy Trades you can copy the portfolio of traders who also trade with eToro. You won't be copying blindly as data with monthly and yearly breakdowns of the performance of these traders is provided. eToro also provide risk management as a risk metric of the trader's portfolio is provided and ability to action a stop loss with your orders. Copy Trades has the following features
Social news feeds
ability to follow and copy portfolios of other traders
search and filtering to trace traders that best meet your trading style
feeds to stay up to date on latest market events
Ability to view traders portfolio including a breakdown of trading history by month and year
Risk metric for traders performance
Countless stats of traders performance such as average trades per week and hold time

Popular Investor Program
You can earn income a second income if you have a unique or interesting investment strategy that results in other trader following and copying you.  For every person that copies you, you will receive a payment of up to 2% of the amount each person invests when they copy you.
Copy Portfolios
This is much like an investment fund. There are two types:
Top Trader Portfolio – this combines the best performing and sustainable traders in the eToro network
Market Portfolios – this combined CFD stocks, commodities or ETFs as part of one portfolio
Partner CopyPortfolio
This is much the same as Copy Portfolio except you create your own investment fund. You are then responsible for managing, distributing and promoting the portfolio for others to invest. Each person that invests in the portfolio will earn you income.
We recommend eToro for Social trading automation
eToro is probably the most well known social platform for social trading. Given the size of the community and its the wealth of social trading options available, it is likely the best pure social trading platform around however, there are other options. MetaTrader and cTrader both offer their own social trading tools and you may consider this option preferable given these platforms are superior platforms for trading in general.
Our Recommended Automated Forex Brokers
If you are unsure if MetaTrader 4 or MetaTrader 5 is more suitable for yourself, we have a created an MT4 vs MT5 guide designed for those considering Pepperstone.