FOREX.com now known as City Index is one of the largest online brokers operating in the retail trading scene. While it is headquartered in the USA, in Australia, Forex.com operates under GAIN Capital FOREX.com Australia Pty Ltd and is regulated in Australia.
Forex.com Strength 1 – Advanced Trading Platform
There are two downloadable forex trading platforms available with City Index. The first is their own propriety AT Pro while the second is MT4 which is the most popular forex platform globally. The decision between the two will depend on your forex trading needs and if you may want to switch forex brokers long-term. Below goes through each platforms advantages and disadvantages.
AT Pro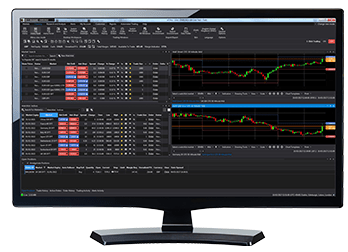 This is an advanced trading platform for expert forex traders only offered by Forex.com. It's ideal for automated trading with traders having the ability to make strategies. These can be coded in .NET, Visual Basic and C# or built-in strategies can be adopted. Both enhanced trading tools and drawing tools are standard including advanced charting and trading signals. With over 100 indicators many advanced forex traders choose forex.com based on this exclusive forex platform.
Customisable economic calendar
Real-time news from Reuters
Technical and fundamental analysis portal
65+ technical indicators
Deal through charts
Multiple charts layout
MetaTrader 4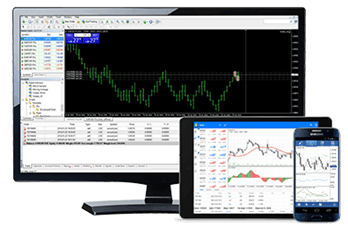 The broker provides three different types of trading platforms ForexTrader Pro and Metatrader 4 and DealBook for more experienced traders. ForexTrader PRO is completely optimised for currency trading and comes integrated with several sophisticated features. Trade alerts and customised watch-list are available with no auto synchronisation or 3rd party bridges. The Meta Trader 4 platform gives users access to Forex.com's pricing and the added advantage of fast execution through Meta Trader 4. This particular account also provides traders with up to 50 currency pairs, top 10 global indices and more. The DealBook platform enables traders to take advantage of 32,000+ markets ranging from Forex to equities, binaries and options. All trading platforms are available through Pocket PC, Android, iOS, Windows and web download making trading easy, especially when you're on the move.
If you are new to Forex trading you'll need a reputable and reliable broker. Beginners more often than not do not yet have the skills and discipline required to be successful trading foreign exchange. A Forex company that provides training and tuition about the ins and out of Forex trading is always going to be vital for these beginners.  Want to get ahead in the world or Forex and looking for a legitimate broker to help guide you? Forex.com is one company you should carefully consider. Their analyses and market insights recently won the 2014 FXSTREET Best Forex Award.
Forex.com Review of Price Transparency
Forex.com are one of the best brokers in terms of price transparency and spreads. They want clients to always feel confident that their prices on most popular currency pairs reflect that of the wider Forex market. In our Forex.com review we found that they publish a frequently updated chart that compares their pricing to an independent third party FX rate feed called the Interactive Data Corporation's GTIS. This GTIS combines the best bid/ask quotes from over 150 global Forex contributors. As you can see in this Forex.com vs GTIS comparison chart, there is very little price discrepancy.
It should fill traders, especially beginner traders with not too much knowledge of the Forex industry, with confidence knowing they are not missing out on more competitive pricing elsewhere.
Forex.com Leverage Review
Forex.com offers the highest leverage of the mainstream forex brokers which is up to 500:1. This means that you can trade 500 times your initial deposit leading to greater exposure to the market. The result is that profits are amplified and there is also a high risk of losing funds. Exposure exceeds just losing your money that was initially deposited. There is the possibility that losses may exceed the amount deposited when margin call protection is exceeded.
Forex.com Review of Competitive Spreads
Another benefit we established in our Forex.com review is that they try to keep their spreads competitive so that your trading costs are kept as low as possible. They don't charge any commissions either so the only costs traders experience are the spreads between currency pairs. Forex.com post live spreads for each currency pair on their website so traders always know how each currency is performing, the amount of volume traded and liquidity in the market.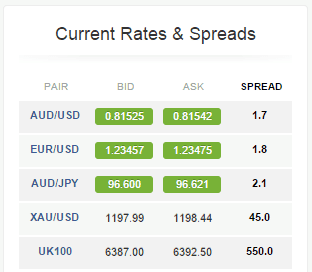 Typical spreads for each currency are also posted and frequently updated on the Forex.com website. This is particularly beneficial for beginner traders conducting research on the products that can be traded through forex brokers.
Forex.com: Range of Markets
As a trader, one has the benefit of trading across Forex, commodities as well as indices. One can trade over 45 different types of currency pairs with 10 global indices and invest in various types of energy, oil and precious metals. In our Forex.com review we found that the leverage offered by Forex.com starts at 200:1 for CFDs and 400:1 for Forex. While leverage amplifies the amount of risk traders are exposed to, it also allows them the ability to control or trade a larger portion of currency thus magnifying their gains if successful. Forex.com's asset index is pretty expansive and traders are not limited to just trading currency. New assets for trading are always being added to the services offered and traders can access up to 32,00+ markets including equities, indices, commodities, options, FX and much more.
Customer Service at Forex.com
The broker is very dedicated in helping its clients succeed in FX trading and offers very good customer support. One can contact the support staff through numerous channels like telephone, live chat, fax or email. Apart from English the broker offers assistance in numerous languages, like French, German, Italian, Arabic, Spanish, etc. All the trade related queries are addressed within the next 24 hours from the time request has been made. All the customer care executives are very cordial and have a vast amount of experience in market trading. The broker has a quality educational support centre which aims at making its traders knowledgeable by offering numerous articles and other information on Forex trading.
Final Verdict: Why choose Forex.com
Where Compare Forex Brokers believe Forex.com fall down for traders is in the area of guaranteed stops; they do not offer guaranteed stops at this time. As a new trader especially, guaranteed stops are incredibly important because it limits losses. Ultimately, Forex.com is a sound Forex provider that traders from beginners to experienced can trust. We like their transparency, their detailed analyses, customer service and their best Forex trading platform. Traders can feel at ease with the company but should ensure they do whatever they can to limit their losses.
About This Forex Broker Comparison
Forex.com was reviewed after becoming short-listed as one of Australia's premier fx brokers on our forex broker comparison. Each forex broker comparison table on this site was created to help Australian forex traders to find the right broker for them. The charts were made by Australian traders for Australian traders!
GAIN capital Australia details can be viewed below.