What is a Market Maker
Market Makers (aka liquidity providers) provide quotes and take the other side to your trade. Learn what a market maker is in forex and the role they play in making trading possible.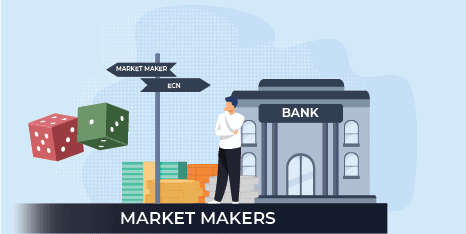 Our forex comparisons and broker reviews are reader supported and we may receive payment when you click on a link to a partner site.