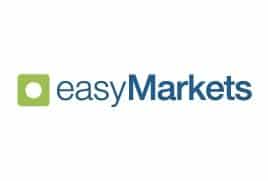 Earning Trading Credit With easyMarkets Bonuses
Trading for a living is unlike any other business even for people who have been self-employed for many years, currency trading in the Foreign Exchange Currency Market (Forex) represents a major departure from even the typical uncertainty encountered by a business of any type. It seems counter-intuitive to acknowledge this reality. After all, there are only three possibilities that occur in a Forex trade. One, the market can go up. Two, the market can go down. Three, the market can remain stationary.
For a trader speculating that price will go up and accordingly enters a long position, two of the three possibilities are either beneficial or pose no risk. Only prices going down will cause the trader in a long position to lose money. The price going up is a desirable outcome; the price remaining stationary is a neutral outcome. Obviously, the trader who thinks prices will decline and enters a short position experiences the opposite scenario, where only an increase in prices poses any threat. Yet, as any trader, even a relatively new one, will report, the combinations of the three market direction possibilities are infinite.
It Takes Time to Become Prepared For Forex Trading
It takes time for the mind to adapt to the very live, real aspect of Forex trading. Many Forex brokers, well aware of the challenges associated with trading, offer simulated accounts that permit new traders to get an idea of how it feels to trade currency. Most experienced traders continue to use simulated accounts to test trading tactics and strategy. Just as an athlete will practice and rehearse for a competition, traders practice trading in real-time environments. For the athlete and the trader, however, the difference betwixt practicing and the real thing are profound. Neither practice for a real game or simulated trading can prepare someone for the real thing.
One Forex Broker, easyMarkets, has taken the idea of practice trading one step further with their easyMarkets award plans. When you open an account and start trading, clients have various opportunities to earn actual funds to use in actual trading, which is extremely liberating in terms of the negative physical and psychological pressures all traders otherwise face. Don't underestimate the relief or satisfaction traders experience when trading with bonus money. Using an easyMarkets bonus is the next natural progression in moving from simulated Forex trading to live Forex trading. Here are some questions and answers to claiming and using easyMarkets bonus offers.
How much is available in easyMarkets bonus funds?
For new easyMarkets clients, a first deposit bonus equal to 50 percent of the initial funding deposit is available. To qualify for the maximum bonus of $2000, new traders must deposit $4,000. It should be noted that for an easyMarkets Standard account, there is no minimum deposit requirement. Even a $50 account funding deposit qualifies for a $25 bonus. There are some simple rules pertaining to the first deposit credit of the easyMarkets bonus, but these rules are straightforward and easyMarkets representatives are more than willing to provide assistance.
Are there any other types of easyMarkets bonus offers?
Yes. One is called the Share and Earn programme. Traders who wish to participate in this bonus are provided with a unique link when they sign up. They can post this link anywhere online, including any of the social media platforms. For every new customer who joins easyMarkets from a trader's link, the trader receives a free easyMarkets bonus. The actual dollar amount of the Earn and Share programme is calculated on a tiered basis. For example, if one new client joins and makes an initial deposit of $1,000, the referring trader would earn $100. For two referred clients making an identical $1,000 deposit, the bonus would more than double, to $220. The Share and Earn easyMarkets bonus is even available to people who do not want to trade Forex.
Does easyMarkets have an Affiliate Programme?
Yes. One of the top easyMarkets bonus offers is called the Partnership Programme. It is a way for Introducing Brokers and Affiliates to earn on top of any Forex trading profits. EasyMarkets has had this programme for years and it is one of the most successful and lucrative in the industry. These can exclude EU clients.
There are five basic ways to earn credit or bonuses with the system easyMarkets has in place.
1. Spreadshare
This programme simply pays a referring client or an introducing broker a portion of the spread on every trade. It applies to both sides of the transaction, too, meaning earnings are accumulated on the open and close of a transaction by a referred trader.
2. Cost Per Lead (CPL) Programme.
With this partnership programme, easyMarkets clients generate commission revenue by referring clients to easyMarkets. EasyMarkets (previously easy forex) takes it from there. They contact the referral, determine if they are qualified to be easyMarkets Forex traders, and then assist that individual with the entire process of getting set up to trade.
3. Lot Rebates
EasyMarkets clients have the choice of receiving a fixed commission based on the number of round lots traded by their referrals. The commission is based on "standard" lots, which are 100,000 units of a currency pair. This sounds like a big number, but since the exchange rates of a currency pair usually change by small degrees, many traders trade big numbers of units. For example, on a 10,000-unit trade in the EUR/USD, every tick of price change equals $1 of profit or loss.
4. Cost Per Activation (CPA) Deposit Bonus Plan
Affiliates who select this plan earn a fixed dollar amount that is based on the initial deposit of a new client and thereafter on the trading revenue that client generates. It is possible to earn bonus money ranging from $100 to $1,000.
5. Second Tier (Super Affiliates)
This is the ultimate goal for anyone who wants to maximise the easyMarkets bonuses. Clients who reach this level receive a 10% commission from other clients in any of the other easyMarkets affiliates programmes.
In Summary
The easyMarkets sign up bonus is a good way to earn extra trading funds from engaging in something that a Forex trader does anyway, that is, trading currencies on the Foreign Exchange Market. EasyMarkets handles all the administrative functions of the easyMarkets bonus offers, meaning that traders can focus on their core trading function and generate bonuses that go a long way toward enabling traders to trade larger lots, remain in trades longer when necessary and compensate for some of the inevitable draw-downs and losing trades that all Forex traders experience. EasyMarkets bonus offers essentially pay traders for what they planned to do in any event. Discover why traders choose EasyMarkets over IG Markets in our detailed comparison.
Please note all bonuses exclude EU clients and come with terms and conditions. Please ensure you are familiar with these before signing up.