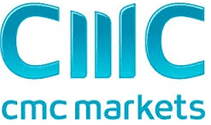 Our CMC Markets Australia review found the forex broker had the following strengths (updated February 2019):
Guaranteed stop loss orders
Low Spreads
High Leverage
The broker also had the following weaknesses:
Slow execution speeds
Limited forex platform options
View our detailed review of CMC Markets Australia below.

Advantages Of CMC Markets Australia
1) The Ability To Implement Guaranteed Stop Orders
Slippage is a major concern for all brokers. An inability to exit markets at a predetermined price, even when a stop-loss order is placed can be a major concern to customers. Only a Guaranteed Stop Loss Order (GSLO) facility can ensure that you don't lose more than the predetermined amount set, especially in turbulent markets. CMC Markets are one the best forex brokers that offer this feature.
CMC charges a premium for GSLO's found at the bottom of a ticket (see image below). This is based on the market price of the order, meaning that Australian forex traders should consider every trade need for this facility prior to executing this strategy. For more risky currency pairings such as 'exotic pairings' or when trading with high leverage, it makes more sense to use this strategy. CMC boasts 100% certainty that the stop-loss will be executed at the exact price you want, regardless of market volatility or gapping. They will also refund 100% of the 'Premium' if the guaranteed stop-loss order is not triggered.
2) Low Spreads & Fees Offered
CMC is one of the best forex brokers when it comes to spreads and fees. The table below shows the minimum and typical spreads shown on the table below for the week commencing on the 25th of February 2019
On-top of spreads, there are holding costs if after the New York market closes you still hold a currency position. Of course, as mentioned above, there are also costs when choosing to have a GSLO on a trade. CMC also has a price ladder technology for larger trade sizes with widened spreads that reflect this larger trade size.
3) High Leverage
Leverage is a technique which enables traders to 'borrow' capital in order to gain a larger exposure to a particular market, with a relatively small deposit.
It offers the potential for traders to multiply potential profits – as well as losses.
CMC Markets Australia offers Australians the equal best forex broker leverage rate of the major Australian forex broker firms.
The maximum leverage on major currency pairings is 500:1 also know as a margin of 0.20%. It means that for every one dollar in a deposit, an individual can trade up to $500. A $1,000 deposit therefore could result in $500,000 being traded on the market meaning an increase of just 0.10% could mean losing or gaining 50% of the total deposit.
The profit this allows is high as is the risk so inexperienced traders should consider reducing the maximum leverage as should any trader with a low risk tolerance. It's critical to understand that currency trading has risks involved. Be sure you fully understand the risks before trading live. Use facilities such as demo accounts, guaranteed stops and trailing stop losses to minimise your exposure.
Concerns Of CMC Markets Australia
1) Slow Execution Speeds
CMC is not an ECN trader and has a dealing desk (shown below). This prevents individuals from trading directly with liquidity providers, limiting the speed of execution with the market.
The fastest execution speeds are offered by ECN providers including IC Markets & Pepperstone. This helps ensure you get the price quoted on the market for currency pairing and can reduce slippage. That said, these traders don't offer stop-loss guarantees with Pepperstone only offering a no negative balance protection while IC Markets offers no protection.
The main traders who will be impacted by slower execution speeds are those using third party software and programs which make high-frequency trades in the market. For the average Australia regular trader, this loss of speed will have minimal implications in their trading strategies and profits/losses incurred.
2) Limited Forex Broker Platform Options
Up until recently, unlike most other currency trading providers, CMC Markets Australia only offered one trading platform known as the 'next generation' system. However, of late they have added MetaTrader 4 (Mt4) too, bowing to customer demand.
It should be noted that their Next Generation platform has won awards in the past for its interface, advanced charts and usability. While in our CMC Markets Australia review we originally ranked the broker lower, this was simply because there was a lack of choice to suit different traders. Australian forex traders often like to use universal trading platforms like MetaTrader 4 as it makes it easier to run automated trading tools such as expert advisors.
A big advantage of CMC's next generation platform is the ability to trade other financial products from shares to CFDs. In fact, stockbroking is even more popular in Australia for CMC with low trading fees offered to small, medium and high frequency share trading.
Other Information
Our CMC Markets Australia review found that the company is registered as 'CMC Markets Group Australia Pty Ltd' as shown on official Australian business registers as seen below.
The Australian forex broker has a solid resource and training centre with events, on demand video and a blog to help improve knowledge and an understanding of market conditions. Additionally, they have 24/5 customer support for traders in any market, as well as Chatbot service on the website, allowing customers to ask questions to knowledgable employees.
Who Is Best Suited For CMC Markets?
CMC is ideal for occasional to medium frequency currency traders in Australia. They have some of the best spreads and leverage of any mainstream forex broker. They also have a guaranteed stop loss facility which at an extra charge, can protect you from large movements in currency markets when spreads betting.
An early concern raised about the broker is that you once had to use their cfd trading platform (which can be difficult to get used to and hard to change). But recently they added MetaTrader 4 to its list of financial services which gave it a better overall score in our CMC Markets Australia review. Overall, they are one of the best forex brokers with over 30 years experience and also offer other financial products including shares. If you're looking for an 'all-in-one' provider, CMC Markets could be a great option.