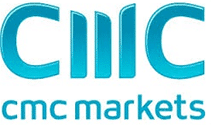 A CMC Markets CFD Review (Contracts For Difference) found that the financial broker has (as of 27 February 2019):
The option of five CFD products
Low brokerage CFD fees
An award winning platform
Outstanding customer service
'Top 5' CFD Products Offered By CMC Markets
1) Shares
Access over 4900 shares in more than 20 markets around the world. This including thousands of Exchange-traded funds (EFT) can be traded from companies like BHP, BP and Apple. Commissions on CFD share trading start from just 0.04%, as explained lower on this CMC Markets CFD review.
2) Indices
Available options include the Australia 200, UK 100 and Germany 30. Margin is also up to 500:1 allowing you to maximise leverage to increase potential profits or losses. It's critical to note that whilst Indices normally move significantly less than individual shares, markets can fluctuate so understand the risks when trading with the maximum leverage.
3) Forex
CMC is one of the best forex brokers in Australia and has more advantages as displayed on our forex broker comparison tables. There are over 330 currency pairings that CMC Markets offers Australian forex traders from the AUD/USD to EUR/USD. Like indices you can get up to 500:1 leverage depending on the currency pairing with low spreads starting from 0.8 pips.
4) Commodities
CMC allows traders to trade the leading 15 commodities from West Texas Crude Oil to Wheat. Spreads start from just 0.4 with leverage approx 100:1 depending on the commodity chosen. There is no minimum trade size when it comes to commodity trading allowing for small trades for new investors.
5) Treasury Bonds
CMC Markets CFD review found that both short term interest rates and Government Bonds could be traded with spreads starting at 1.0 pips. There are 16 products from US T-Bond to UK short selling.
A CMC demo account is a good way to test these markets with no risks as your using virtual funds.
CMC Markets CFD Brokerage Rates?
The table below shows CMC Markets CFD rates on the 'top 10' share markets which in the US is a set 2 cents per unit rate which for all markets is a percentage commission of the trade (with minimum charges).
The minimum commission charges means that making small CFD trades through CMC markets is difficult as the charges will be a larger proportion of the trade.
There are also three further fees that may apply to CFD trades:
1) Spreads
There is a buy and sell rate for any contract for difference trade from shares to currencies. This difference is known as a Spread and is a key CFD trading cost.
Below is an example of the typical buy and sell prices for their forex broker trading which is also applicable for CFDs. This table was updated on the 27/02/2019 and will vary from week to week based on market conditions and liquidity. It should be noted that CMC Markets in our best forex broker review stacked up well when it came to spreads.
2) CFD Holding Costs
The New York trading day ends at 5:00pm. Any position still held by a CFD trader will be charged holding costs which range depending the type of CFD held. Below is an example for cash and share indices. Generally, these holding costs will prevent traders from holding CFD positions for long periods.
3) Market Data Fees
To get price data on share CFD positions you need market subscriptions which for markets like the US is free but in Australia and the UK has prices ranging from $4 to $20. Private investors can be refunded these data fees if they make two trades within the subscription period. Non private investors need to make five trades on the other hand to receive the same refund.
CFD Platform Used By CMC Markets
CMC use the 'Next Generation' platform which is unique to the CFD trader featuring:
1) A Mobile Trading Application
Voted the best CFD mobile trading app in 2012 by Investment Trends, CMC offers one of the leading apps for iPhone, Android and iPad devices.
2) 100% Automated Execution Options
You can make trades manually or use automated tools with no re-quotes and risk management tools.
3) Advanced Charting Package
You can choose from 80+ technical indicators and 60+ candle patterns as well as pattern recognition scanning. Comparison and figures charts are also available from the next generation platform.
4) The Option To Make Customisations
The next generation platform can be adapted to suit your trading needs. Up to five different layouts exist to find the preferred features to suits your needs.
5) News And Information
The next generation CFD platform has integration with Reuters news to get the best up-to-date CFD related information.
6) Guaranteed Stop Loss

You can guarantee a stop-loss ensuring that you don't lose more than the amount you specify in an order.
What Are CMC's Customer Service Levels?
A review of CMC markets CFD's found that CMC has a team of analyst committed not only to developing the skills of experienced CFD traders but also those new to cfd trading in Australia. Their analysts help individuals learn the key tools, techniques and requirements for successful for CFD trading at no extra cost. There are also events, on demand videos and a regular blog to help the education process. Their website is accompanied by a Chatbot, where a knowledgable employee answers questions online.
The customer service team at CMC are available 24 hours a day from Monday to Friday offering the highest service level for CFD and forex broker traders.  As they are certified in Australia, their forex broker and CFD advice needs to meet standards as does the level of training of their employees.
Overall CMC Markets CFD Review Outtakes
CMC is one of Australia's largest traders offering CFD as well as stockbroking and forex broker services. They are locally certified providing peace of mind for Australian traders. Our CMC Markets CFD review and what is CFDs discussion found they offer low spreads, good customer service, features such as guaranteed stop-loss orders and the option to trade all five key areas of CFDs which makes them one of the best CFD brokers. The only negative found was their platform which while solid, is unique to CMC meaning that experienced traders will need to get familiar with layout which can take time. That said, this is a minor drawback and traders should consider CMC within their CFD comparison.