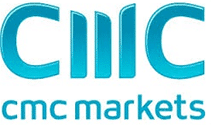 CMC Markets is one of Australia's most experienced Contract For Difference (CFDs) traders with over two decades of experience. Our CMC Markets CFDs analysis (updated June 2018) found their key strength includes:
A unique CFDs trading platform
Market leading CFDs broker fees
Outstanding customer service
CMC Markets CFDs Platform Review
CMC Markets uses their own property platform called 'Next Generation" which features:
1) Award Winning Charts
The platform has 80+ technical indicators, comparison charts and pattern recognition capabilities.  There pattern scanning includes over 60 candle patterns and other charts from Roint to Renko figure charts. All charts come with over 35 drawing tools that can be used to draw support and resistance levels, make notes on charts and highlight key price moves and patterns.
2) High Customisation Ability
There is the ability for CFDs traders to adjust the features on the Next Generation platform through the smart layouts with the option to save 5 layouts depending on the individual's trading style. The aim is to customise the platform to suit you.
3) Automation
Our CMC Markets CFDs analysis found that execution can be completely automated at the traders request with no re-quotes occurring through the CFDs platform. There are also risk management tools with the ability to trade directly from charts.
4) Guaranteed Stop Loss
From March 2015 an enhancement for CFDs traders is the introduction of Guaranteed Stop Loss Orders .  Traders can attach a Guaranteed Stop Loss order to any trade, providing certainty of the price that a trade will be closed out regardless of how volatile the market is.
Its critical to note that a premium is charged for a Guaranteed Stop Loss order, but you can cancel the feature at any time when trading a CFDs. A certain percentage of the Guaranteed Stop Loss order is refunded if it is not triggered when trading due to a manual trade occurring, a Take Profit Order, or a regular stop loss order.
What Fees Does CMC Markets Charge For CFDs?
There are also spread charges for currencies. This is the difference between the buy and sell price for any currency pairing. The charge can be calculated by subtracting the currency buy price from the sell price. In the below example this is 1.
CMC Markets CFDs shares traded are charged a commission which in Australia is 0.09% with a minimum  commission charge of $7.00.
There can be other charges for CFDs depending on your trading technique, duration (ie, there are holding costs if you keep positions overnight) and utilisation of other features (eg guaranteed stops). CMC Markets CFDs platform also charges Market data fees which pay for subscription services.
CMC Markets CFDs Customer Service
The biggest point of difference for CMC Markets CFDs compared to other forex brokers like Axitrader and IG Markets is the fact they pair all traders with a dedicated trading team member. These individuals are experts in CFDs and provide advice and information ranging from market insights, dealing solutions through to education. They also provide access to industry-related events when suitable for the trader.
CMC Markets also provide their traders with seminars, events and even workshops that are held both online and in-house. Access is also provided to yearly seminars that include the leading traders worldwide as well as social events. They also provide 24 hour support to customers in need.
How Do CFDs Work?
Contracts for difference (CFDs) provide flexibility to traders for multiple financial products including currency, shares and even commodities.
When you buy CFDs from CMC Markets, you don't actually buy the asset but units based on a predicted movement. When the movement direction is correct, you can earn multiple times the number of units purchased/sold but if it moves in the other direction it will result in a loss. This loss with CMC markets can surpass your deposit to it's critical to understand the risks.
The multiple of any unit is determined by the leverage you choose which with the CMC trading platform can be as high as 500:1. The diagram below shows how a small deposit (your margin position) can lead to multiples of position value to be established in the market.
The diagram below shows a successful trade where a trader purchased a share at $1.00 and sold it at $1.10 (the sell price). The 10c price improvement which the trader predicted in the right direction was leveraged to 10,000 units. Therefore, 10,000 multiplied by 10c is $1,000 which is the raw profit. After traders fees which is $21 commission the final amount if $979 profit.
You can also bet in reverse, short selling a currency, share or a commodity predicting it will devalue and buying it back once it has. Like above, commissions will be incurred and losses can mount if movements occur in the reverse situation.