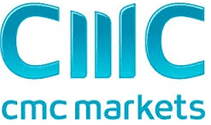 The CMC Trading Platform Review
CMC Markets is one of the more well known Forex brokers in Australia and has been in operation for more than two decades. Our CMC trading platform review will hopefully teach you a little more about the amazing features offered by CMC.
You may recall them from their sponsorship of prominent local sporting teams including the NSW Warratahs in Super Rugby.
To traders of currencies and other financial instruments such as CFDs the CMC trading platform is more notable than their marketing. Customers of CMC often cite the following benefits of the CMC trading platform:
The ability to trade multiple instruments on the CMC trading platform
Low fees charged on trades
Guaranteed stops to reduce risk exposure
Exceptional customer service offered on the CMC trading platform
High leverage offered on the platform
Free demo account to test the platform and markets
Trading Currency CFDs & More
As highlighted above, one reason why traders flock to the CMC trading platform is due to the ability to trade many kinds of financial products using the software. Foreign exchange trading is the most popular instrument to trade, as markets are enormous and highly liquid with roughly $5 trillion in turnover each day. The CMC trading platform allows traders to access currency markets and trade like a professional taking advantage of any potential gains from the movements in currency pair differentials. While Forex trading is massive, trading instruments such as CFDs (Contracts for Difference), commodities, equities and options have grown in popularity.
The CMC trading platform is powerful enough to allow users to trade all these instruments effectively. Their flagship Next Generation platform includes all of the latest technology in online and mobile trading. Their award winning stockbroking account for trading shares comes in both standard and pro versions granting you all the tools and charts you might need.
What Fees Does CMC Charge?
This is a key question all traders both professional and retail should be asking. If you're going to be trading in high volumes, you want to know you're not going to be paying an arm and leg as it could start eating into your profits. Our CMC markets trading platform review found that CMC Markets are perhaps the best forex broker for disclosing fees or spreads charged on each trade. CMC trading are one of the only brokers online that highlight average spreads and typical spreads so you're not shocked once you commence trading. While the spreads highlighted below usually are only available on the Next Generation platform it's comforting to at least be able to forecast your approximate trading costs ahead of time.
Does CMC Offer Guaranteed Stops?
Guaranteed stop losses are a highly effective way of reducing your exposure to great loss. A number of brokers in Australia offer stop losses but the CMC trading platform is one of the few best CFD brokers to offer a guarantee on the stop loss. What does this mean? A guaranteed stop loss differs from a traditional stop loss in that it shields you from unforeseen adverse movements in currency prices. It is considered protection for a "worst case" scenario and is usually offered to CMC trading customers at a small cost. When trading with leverage, sometimes up to the maximum 500:1, it is comforting to know that you are protected from losing a huge chunk of cash in your trading account.
Customer Service
This is really where CMC Markets stands out from the crowd. CMC has been around for a long time. In fact they are one of the oldest Forex brokers in Australia and have invested heavily in customer service over the years realising its importance in retaining clients and even attracting new traders. They have won countless Canstar awards for their technology and dedicated service. CMC trading platforms have been endorsed by some of the industry's most trusted experts and often their online tutorials, cfd trading strategies and video demonstrations are presented by these authorities. Their online support is also available 24/5, meaning if you encounter problems throughout the trading week you can contact them any time. They also boast 98% of calls are answered inside 20 seconds, an incredible feature as many Forex Brokers come under fire for poor communication with clients.
Highest Leverage Available
We left this one to last because we've already covered this in great detail in our CMC Markets reviews and info about trading CFDs with them. Most brokers in Australia are starting to offer huge amounts of leverage as this seems to be a key way to encourage experienced traders. Currency prices only fluctuate by about 1% each day so in order to make trading currency pairs worthwhile, high leverage is required. CMC Markets were one of the first companies to offer 500:1 leverage on the CMC trading platform. Since then other companies have also lifted their maximum leverage to 500:1. This is incredibly risky and really is only tailored to high end traders that know what they're doing.
The benefit of trading with CMC at 500:1 leverage, if you're so inclined, is that their guaranteed stop losses can offset some of your risk. Not all companies that offer such high leverage can offer this so if you're in a hurry to be successful CMC is a great option. Some companies do offer negative balance protections but these don't protect the gains made to date.
In Closing: Is CMC Trading Platform Right For Me?
Only you can truly answer this question but here is what we know. CMC Markets have been in operation for almost 25 years and are trusted among some of the financial world's top experts. They have become an authority in the world of trading not just currency but also options, shares, CFDs and commodities with their platform supporting the trading of all these instruments. The company has won countless awards and offers and their customer service is almost unrivaled in the world of finance. CMC, by their own admission are not the cheapest broker to work with. However, the premium you are paying for with them is their expertise, service and trustworthiness. We also love their guaranteed stop losses as it gives traders that extra layer of protection sorely needed in the world of trading as markets can turn against you in an instance.
In closing, can you find a cheaper broker that the CMC trading platform elsewhere? Almost definitely. Can you find high leverage elsewhere? Certainly. What you probably won't find anywhere else, is a company with a long and distinguished track record, as one of the most trusted brokers in the business. So much of the Forex industry is based on trust. You often see brokers with incredibly cheap rates fall down in terms of relationship and communication between clients, creating a negative perspective on the broker.
CMC markets is incredible and creating trust between clients, an attribute extremely rare in the forex industry