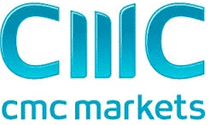 CMC Markets offers forex, CFD and stockbroking services to Australian investors.
Key strengths for forex trading including:
+ The high leverage rates available
+ The availability of guaranteed stops
Key weaknesses of CMC Trading are:
– High spreads and fees
– The requirement to use their unique platform

What CMC Trading Platform Is Available?
CMC Markets are one of the only mainstream forex brokers that don't offer the two most popular platforms (MetaTrader & cTrader) as highlighted below.
CMC Markets platform is called the 'Next Generation platform' which has a desktop, tablet and mobile friendly version. The strongest feature of the CMC trading platform their award winning charting which in 2013 was awarded the best charting by MoneyAM with 80+ technical indicators, comparison charts and more. Automation and customization are the other two key strengths of the platform.
The biggest weakness of the platform is that it is not universal. This means that once you get used to the platform you will struggle to use a mainstream one like MetaTrader 4 which locks you into using CMC trading. Two other key weaknesses include the usability of the platform (which is widely accepted to be the key strengths of cTrader and MetaTrader) and the speed of the platform.
On balance, the platform is solid but brokers such as IC Markets and Pepperstone which use the most popular software packages have strong options for Australian forex traders.
What Spreads Does CMC Markets Offer?
CMC Markets is a market maker. This means that when you place a trade on one end of a currency pairing they effectively place the opposing trade similar to a sports betting company. This is opposed to an ECN forex broker where you make a trade with other liquidity providers (from individual to institutional investors). Generally, spread betting with 'market-based' ECN providers like IC Markets and Pepperstone offer faster trade execution and lower spreads.
Below shows minimum and typical spreads for the week commencing 04/01/2016 as shown on the CMC Markets website.
Looking at for example the AUD/USD, a ECN broker like Pepperstone offers a minimum spread 0.1 and an Typical spread of 0.52 but with a commission level of AU$3.5 per 100k traded. Based on these figures and other costs such as if you hold positions overnight the following spread rankings were give.
What Leverage Is Available
CMC Markets offers an outstanding leverage level of 500:1 also know as a margin of 0.20%. This is the highest level of the mainstream best forex brokers in Australia that are locally certified.
Leverage is a critical component when forex trading as movement of any currency pairing is normally a fraction of a percent each other. Trading with just your deposit therefore would lead to insufficient profits or losses to cover spreads and other trading costs. Leverage allows traders to multiply their deposit which for CMC trading is up to 500:1 so a $2,000 deposit will allow a forex trader to trade $1,000,000. In this scenario a relatively small change with currency pairs of 0.15% would lead to a profit or loss of $1,500 or 75% of the deposit. With such small changes leading to significant profit or losses it's critical to understand forex trading and the risks involved with trading and such high leverage.
How Does CMC Markets Help Reduce Forex Trading Risk?
As discussed earlier, a high leverage level can lead to significant profits or losses so it's strongly recommended that traders manage their risk and find tools to assist them. One such tool that separates CMC Markets from competitors is that they offer guaranteed stops.
A guaranteed stop loss order means that a trader can pre-set the most they want to lose on an individual trade. This is a premium solution that may seem similar to regular 'stop loss' but avoids a scenario call 'slippage'. This phenomenon is when there is high market volatility which does not allow a forex broker to close out the trade at the pre-selected 'stop loss' leading to greater losses than first anticipated.The key difference between guaranteed stop loss and regular stop loss is that a guarantee means you have some sort of protection against the risk of losing money, this especially usefu when there is a high risk of losing such as in a volatile market.
It should be noted that the guaranteed stop-loss feature has a premium cost per trade so traders should understand this cost when online trading prior to making such an order. Pepperstone is one forex broker that doesn't offer guaranteed stop-loss orders but does offer 'no negative balance protection'. What this means is that if your position exceeds your balance (ie your balance becomes less than zero) Pepperstone will exit you from the market and if slippage does occur the broker will pay for any additional losses as the 'cost of doing business'. Unlike CMC trading this feature doesn't have a premium price but it doesn't work on individual trades.
CMC is also regulated and licensed to offer financial products within Australia. Australian law requires brokers to segregate deposits and set minimum training requirements for cfd trading and forex trading.
Overall Conclusion
CMC Markets are one of Australia's largest forex brokers with full Australian certification. They offer brokers excellent leverage balanced with the option of guaranteed stops which allows brokers to increase their risk profile within the markets but also manage it as well. Check out our CMC Markets comparison with IG Markets and Axitrader here. The largest weaknesses come down to the fact that the broker is a 'market maker' which leads to higher spreads, slower execution speeds and the requirements to use their trading platform unlike ECN brokers such as Pepperstone and IC Markets. Australian forex traders should view our best forex broker comparison chart prior to CMC Trading in Australia.
About This CMC Trading Review
All the information found in the CMC trading review above was sourced directly from the broker's website and from reputable 3rd party review sites. If you come across any information that is outdated or incorrect please let us know. The information comparisons and reviews compiled on this site are all conducted manually. Even though this process is more time consuming, it is usually far more accurate. It is for this reason that human error may arise and we apologies in advance for any inaccuracies. We endeavour to update all reviews and comparisons regularly but your help in maintaining the quality of information on this website is greatly appreciated.