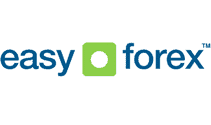 EasyMarkets (formerly Easy Forex) is considered the best fx broker for beginners in Australia because:
– They offer the best training & support
– They offer the widest range of risk management tools
– They have an easy to use forex platform
– They have low fixed spreads & fees
EasyMarkets Support For New Traders
In our customer service comparison, the two top brokers were EasyMarkets for beginners and OANDA for advanced traders.
1) Dedicated Support
EasyMarkets are one of the few Australian forex brokers offering a personal account manager who runs tailored training to suit your currency trading level. You're also paired with an analyst to provide up-to-date market intelligence, currency strategies and can even execute forex orders at your request.
Open a demo account >>Visit easyMarkets>>
2) Training Resources
EasyMarkets had a detailed learning centre that included videos (such as the one below), online resources and guides and even free ebooks. This is part of easyMarkets which combines the training offered and resources provided online to provide a holistic approach to training both on currency training and the easyMarkets platform.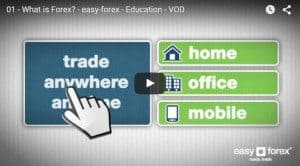 3) Up-To-Date News
EasyMarkets offers the best forex trading platform news experience thanks to integration with Reuters news. There is also a daily outlook provided by EasyMarkets and other market news provided for free when currency trading using their platform.

4) Live Chat and Facebook Messenger Chat
easyMarkets offer the usual customer service or customer support contact tools. These tools which are available 24 hours and 7 days a week include email, phone and live chat. One unique feature is support is also available via Messenger on the Facebook platform.
Risk Management Tools
Having safeguards against trading losses are critical for any beginner traders or risk-averse trader. easyMarkets has the largest risk management portfolio of any forex broker in the online trading industry.
dealCancellation
This is perhaps the most unique feature in easyMarkets risk management portfolio. No other trader offers this feature. dealCancellation can be thought of as a type of temporary insurance for any trades you do. Provided you purchase dealCancellation for a small fee, you can undo the trade in the next 60 minutes. In a volatile market, this can minimise your trading risks as you will be able to get back not only any investment made on the trade bu any losses that occur in that 60 minutes.
Freeze Rate
Another unique tool offered by easyMarkets is Freeze Rate. Remember that ask and big price is constantly changing (spreads are fixed but within a small range, unlike variable). If you see a spread that you like, you can freeze that rate for a few seconds, this few seconds will give you the opportunity to execute your order without losing that price.
Free Guaranteed Stop Loss
Guaranteed stops are the best safeguard possible when trading as you can pre-determine the most your willing to lose on any single trade.

It's critical to understand stop-loss orders (offered by almost all forex brokers) is not the same as a guaranteed stop loss. When a normal 'stop-loss' order is made you can lose more than the pre-determined amount set due to slippage which occurs in high market volatility periods when your order can't be filled at the stop loss amount. This extra loss can be quite high but by 'guaranteeing' the stop loss the broker will pay the differential.
Open a demo account >>Visit easyMarkets>>
Fixed Spreads and No Slippage
There are two types of spreads. These are fixed spreads and variable spreads (also called floating spreads).  What is important to understand is that variable spreads are driven by the ask and buy prices on the Market. Variable spreads typically offered by brokers giving clients access to Electronic Data Communication (ECN) platforms. This platform is where liquidity providers such as banks, financial institutions, private investors and market makers forex among each other. The result means clients can access forex currency pairs at some of the narrowest spreads in the industry but the catch is traders can be impacted fluctuation in spreads. One example of this is known as slippage. This is when forex prices change from the advertised bid and ask price during execution. The trader will be forced to buy and or sell at the new price. If price movements are unfavourable then traders make unexpected losses.
Fixed Spreads such as those offered by easyMarkets do not change in line with the markets ask and buy price for forex currency pairs. While fixed spreads can be slightly higher than variable spreads, there is security for the trader in that they know exactly what they are buying and selling their forex at. This means trading is predictable and high-risk trading is minimised. Fixed spreads forex can guarantee there will be no slippage.
Pending Orders
You can set you buy or sell rate in advance, when the buy or sell reaches your set amount then the easyMarkets system will automatically execute the trade. If price moves unfavourably and you are not in a position to execute your trade, this can save you from loss by executing the trade automatically.
Guaranteed Negative Balance Protection
easyMarkets offer guaranteed protection against negative balance. This strategy is designed to protect traders from losing more money they have deposited. easyMarkets use a margin call system to protect you from going into debt. If your trades are in losing position and there is a risk you will lose your investment capital, then a margin call will be made for you either to add more money to your account or close your trading position before your account goes into negative. easyMarkets, unlike most brokers, guarantee their protection. What this means is they will return your account back to zero and forgive the debt. Other brokers will typically only provide measures to help prevent you go into debt but you are still at the mercy of market fluctuations which means you can still go into negative.
EasyMarkets Review: An Industry Comparison
In our Compare Forex Brokers EasyMarkets review we found that the company offers a number of services to suit and comply with the needs and demands of traders. While their trading platform is not too fast, they do offer MetaTrader 4 which has become a favourite among FX traders. Their best forex trading platform is also Mac and Windows compatible.
As far as leverage is concerned, Plus 500, EasyMarkets and FXCM offer 400:1, while Pepperstone offers 400:1 and ThinkMarkets boast a leverage ratio of 500:1. Minimum deposit amount varies with each broker but EasyMarkets offer a low minimum deposit of $25. easyMarket offer access to over 300 financial instruments.

EasyMarkets Company Overview
Established back in 2003, it is a reputable Forex broker with a presence in more than 150 countries across the world. It offers customised technology and their best forex trading platform is tailor made to the needs of traders. The broker is licensed in Australia as well as under CySec in Cyprus. Forex is indeed a very complicated and volatile trading arena that demands a lot of research and discipline.
But with EasyMarkets, traders both amateur and experienced are provided with all the tools and insights necessary to become seasoned and successful currency traders.
EasyMarkets Review of Account Types
There are different types of trading accounts available with EasyMarkets. Traders can select an account they feel comfortable with and one that meets their trading needs. With a minimum margin to risk of $25 and three account types on offer ranging from standard account to premium to VIP, one can open an account with the best forex trading platform to suit them and commence trading straight away.
A major benefit of EasyMarkets is that they offer fixed spreads from 1.8 pips for the VIP, best forex trading platform account, and 3 pips for the standard. You can be certain that no matter the volatility experienced in the market or the amount of currency available to trade, whatever bid/ask spread EasyMarkets quote you will be honoured without change.
The company also boasts free SMS market rate alerts, technical analysis reports and provides guaranteed stop losses. These are really important for any trader new to the forex industry. Not only do they enable you to make smarter, more informed decisions, but they also help reduce your losses if market forces move against you.
Why EasyMarkets Offers One Of The Best Forex Trading Platforms
EasyMarkets has become a household name among newbie traders who want to embark on the world of currency trading. It is a perfectly legitimate broker that complies with all Australian financial regulations.
Open a demo account >>Visit easyMarkets>>
With more than 10 years worth of experience, EasyMarkets has emerged as one of the biggest players in the Forex broking industry and boasts a proven track record. The broker has never been embroiled in any kind of scandal or scam which gives a clear insight into just how genuine the company is. One can expect excellent service and quality assurance when choosing EasyMarkets as their broker of choice. If you are just starting out in Forex, EasyMarkets trading platform will help you adapt and grasp the fast-paced Forex market sooner.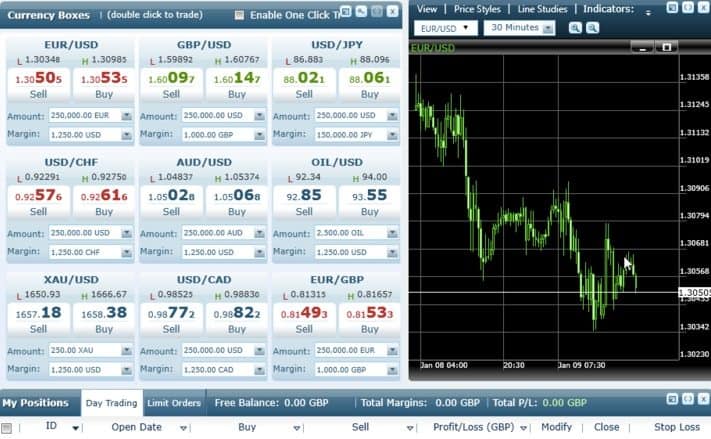 Reliability & Regulation
Reliability of a over the counter OTC Forex broker is indeed a primary concern for traders who all require fast and accurate execution to lock in their profits. At the same time with so many brokers operating in the market, it is incredibly difficult selecting the best forex trading platform for you. For those thinking of dabbling in currency trading but want to make sure they select a no nonsense broker with decent trading platform, look no further than EasyMarkets. In our EasyMarkets review it was discovered that in Australia their market share was considerable, particularly among beginner to intermediate forex traders.
Compare Forex Brokers Disclaimer
Please note that the information provided above should be considered indicative only. We aim to update our website regularly. However, from time to time updated changes to broker fees, bonuses etc might not be reflected here. Before making any decision please consult or refer to the provider's website. The team at Compare Forex Brokers aims to update comparison tables and broker reviews constantly. Due to the dynamic nature of the industry and to a lesser extent human mistakes the information here is not always 100% correct. Don't hesitate to let us know if something is missing or incorrect. We aim to provide our readers and subscribers with the best Forex broker information in Australia.