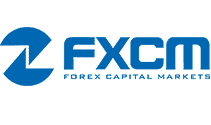 FXCM Inc. (Forex Capital Markets) offers indices, commodity and foreign exchange trading. FXCM client offering includes low spreads, no dealing desks and the choice between three forex trading platforms:
Trading station
MetaTrader 4
Ninja Trader
Background To Forex Capital Markets
Forex Capital Markets was one of the first established forex brokers worldwide in 1999. The company is listed on the NYSE and in October 2014 had a market capitalisation of over $700 million (USD). Our FXCM review found the broker employs over 500 people worldwide with offices in Hong Kong, New York, Paris and Dubai. Forex Capital Markets offer one of the best forex trading platforms on the market which allows traders to trade currencies, commodities and even bitcoin.
Compare Forex Brokers conducted an FXCM review revealing an Australian subsidiary "FXCM Australia Limited;" the only FXCM vehicle which Australians can trade through. The company is fully compliant under Australian law, their business details can be seen below.
FXCM Review Of Their Forex Trading Platforms
FXCM trading platforms offer Meta Trader 4 which is one the most popular platforms for trading currencies and other financial instruments. There is a web based platform and mobile trading platform for mobile devices which offer all the functionality required for trading on iOS or Android devices. Perhaps their best forex trading platform is their very own Trading Station. Some key advantages of the FXCM trading platforms is that you can trade with 1k micro lots, there are one click trading options & alerts, custom indicators and pre-loaded strategies.
Another key advantage is their no dealing desk option which was pioneered by FXCM. The no dealing trading execution removes potential conflicts between brokers and traders allowing forex traders to execute directly their trades which can help achieve the best transactions. It should be noted that this Straight Through Processing (STP) has some higher spreads than competitors so the extra fees should be weighed up against the advantages. For high volume traders there is 'elite pricing' which is a lot lower making perhaps this forex broker more suitable for this high-end market.
FXCM Best Forex Trading Platform Demo Accounts
When opening an account a free demo option is available for 30 days. This is useful for both beginner traders or those used to another forex trading platform which may need to become familiar with the FXCM platform and terminology. Signing up for a demo trading account is also a great way to test strategies and using their historical tool benchmark your forex strategies to past movements.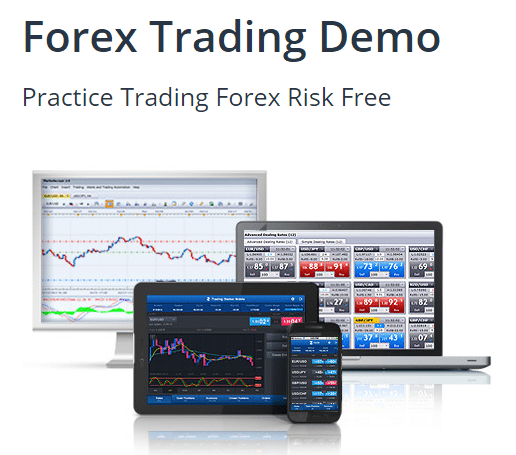 FXCM Review: Trading Partners
There are several 3rd party forex platforms that advanced forex brokers may utilise. this includes Mirror Trader which allows traders so select from a thousand hand-crafted strategies to Ninja Trader which provides unique charting, analysis and strategy options. There is also Zulu Trade which allows forex traders to copy other forex broker traders.
Currency Pairs Offered By The FXCM Trading Platform
One of the best features of the platform is that FXCM offers one of the most currency pair options of any Australian forex broker. There are 39 currency pairs including all the majors from USD, EUR through to NZD.
A really unique feature is their trading station which which for the currency pairs above provides historic forex market which can be back-tested against your current forex strategy. This can help you see how effective your current strategies may have been and what refinements you may need to make to maximise performance in the real currency trading market.
Education Resources
As a global, long term forex trading platform that caters for both new traders and experienced individuals it's no surprise that the trading education is world class. The videos, guides and technical write ups (which update regularly based on trends) are excellent and are multi award winning.

For new traders the on-demand video lessons are the most useful. DailyFX also offer live trading sessions each day which is quite insightful.
Spreads Offered By Forex Capital Markets
Spreads are a key strength of Forex Capital Markets (FXCM) as they have no dealing desk. This ensures that forex trading is done directly to liquidity provides. Entry orders, limits and stops are not visible to price provides to avoid price manipulation. No extra spreads are added to the market spreads, rather commissions are the forex broker fees added. Below shows these commissions across the three account models:
Mini Forex Account

Spread only model (offered by most other forex broker firms).

Standard Forex Account

The most popular account with no dealing desk and low spreads

Active Trader Forex Account

Designed for high volume active forex traders with exact buy/ask quotes from liquidity providers.
Forex Leverage By FXCM
Up until recently, one of the biggest disappointments advanced forex traders had with FXCM was the fact that they only offered maximum leverage of 200:1. This was significantly lower than the market leader which to this date still offers 500:1 and meant that traders need to deposit more capital to make substantial profits. However, as of the start of 2019, FXCM now boasts leverage of 400:1 if you deposit less the $20,000 equity. This is still just shy of the 500:1 offered by brokers including IC Markets & Pepperstone but it shows how the company is dynamic and is able to respond to the needs and wants of its clientele. It is however worth noting that if you deposit greater that $20,000 leverage is restricted to 100:1 which can help ensure you don't significantly lose money should currency movements be unfavourable.
Trading Instruments – Contracts for Difference (CFDs)
Trading with FXCM is not restricted to Forex. CFDs trading is available include Indices such as ASX200, SPX500 and NAS500. Commodities such as Oil (US OIL, UK OIL), Soybeans, Wheat, Natural Gas and Corn.  Metals such as Gold, Silver and Copper and lastly Bitcoin Cryptocurrency.
FXCM Reviews By Customers
There are mixed FXCM reviews by the most popular review websites. Below for example shows Trust Pilot's reviews in April 2019 which averaged 5.4/10 from 10 reviews. Compare this to Pepperstone which received 8.6/10 from 193 reviews and IC Markets which has 9.0 from 246 reviews.
Other FXCM reviews sites such as Facebook has a better score of 4.2/5 from 71 reviews. These FXCM as mentioned above are mixed depending on the products traded and the markets the reviews come from.
Final Summary
The FXCM review above highlights a lot of key advantages when choosing the company's best forex trading platform. Some of these features include: no dealing desk, fast execution, 39 currency pairs to trade as well as an ECN for accurate pricing which all help give you a good trading experience.
Australian forex traders have a large choice when it comes to selecting a broker. However, it is made quite clear in our Compare Forex Brokers review of FXCM that some companies stand above others. FXCM, without doubt, offers one of the best forex trading platforms in the market with only Pepperstone outdoing them. If you are after fast execution, low spreads and no nonsense, FXCM Australia is the broker for you.
About This Forex Broker Comparison
Compare Forex Brokers has made a range of forex broker comparison tables for different Australian forex traders based on their requirements from low fees, high leverage to the best forex broker platform. We created this website to make selecting the right broker easier for traders. Traders can now spend less time researching providers and more time practicing their trading techniques and strategies. Another important step in becoming a seasoned trader is familiarising oneself with a broker like FXCM's trading platform. Traders that use CFB often have more time to play around with demo accounts and getting used to the speed of the market, ultimately making them better traders.
***
Please note all information found on this website was sourced directly from broker websites. It is all publicly available information that we simplified and placed into a comparison for ease of use. We aim to update reviews and tables frequently but sometimes inaccuracies do arise. If you happen to come across a mistake, please don't hesitate to let us know. Finally, all brokers featured on this website are Australian regulated for trader peace of mind.