Understanding Australian CFD Trading
Trading CFDs means you don't need to have any own the underlying asset you trade. Instead, you can take a short position that speculates that the underlying asset will fall or a long-position that it will rise. It's important prior CFD trading that an individual understands:
What CFD broker suits their needs
Types of CFDs
The difference between OTC vs Exchange Traded CFDs
Regulation around CFD trading
The History Of CFDs
Below goes through these five contract for difference areas.
Choosing a CFD broker
Three types of CFD brokers suit different CFD trading styles. Below will go through each broker grouping identifying some of the best CFD brokers in Australia.
1) CFD Specialist High Leverage Brokers
There are a plethora of Australian contracts for difference brokers that focus on forex trading. These brokers offer leverage of up to 500:1 which means that you can trade up to 500 times the deposit made. Price movements of just 0.2% with this leverage will mean either doubling or losing the whole trade. This high volatility is why traders need to understand the risks of leverage before trading and may want to request lower levels.
Key Benefits 
The brokers are market makers leading to the lowest brokerage (tight spreads and commissions)
The choice of using the most popular trading instruments including the MT4 trading platform
Modest margin requirements ideal for automated trading
Downsides
The high risk from leverage combined with a lack of risk management tools
No option to trade other financial products such as stockbroker services
The need for some trading experience to understand the CFD trading fundamentals
The Best CFD Specialist Broker
Pepperstone is the fastest-growing retail CFD broker in Australia based on their ECN tight spreads, fast CFD trading account execution speeds, choice of the MetaTrader 4, MT5 or cTrader trading platform, award-winning customer service and low minimum deposit requirements. View the full Pepperstone review to learn more about this Melbourne based CFD broker.
2) New To CFD Brokers With Risk Management
Only a few brokers are specifically designed for those new to CFD trading due to the limited profitability of these individuals. While these brokers may still offer high leverage it's matched with advanced risk management tools. Some of these need to be activated when making a trade while others are standard for all traders.
Key Benefits 
Negative balance protection ensuring a trader can't lose more than their deposit
Advanced risk management features including guaranteed stops to set maximum losses on trades
Low initial deposit requirements and margin call requirements.
Downsides
These brokers have the highest brokerage in terms of spreads and fees for premium features
A lack of CFD trading platform choice with often the requirement made to use the broker's propriety platform
Poor range of CFD markets with a limited choice of markets and products
The Best New To CFDs Brokers
EasyMarkets is the best CFD account for those new to CFD trading. They have a unique feature called Deal Cancellation that when activated allows a trader to exit a trade within 60 minutes avoiding a potential loss on a trade. They also offer negative balance protection and guaranteed stop-loss orders matched with outstanding customer service. You can view the 2019 easyMarkets review where these features of this Sydney based broker are discussed further.
3) Range Of Markets CFD Brokers Including Stockbroking
The largest Australia CFD trading broker offer financial instruments such as stockbroking on global markets. This means an individual can buy and sell shares and then trade CFDs, forex and indices with the same broker. In some cases, they can even trade global markets with the same CFD trading platform. They allow multiple open positions with a modest trade size to suit multiple CFD trading strategies with modest initial margin.
Key Benefits 
The range of markets across both CFD trading and stockbroking
Access to market-leading research and trading tools across global markets
A large choice of trading platform based on an individual's requirements
Downsides
Spreads and commissions which are higher than CFD specialist brokers
Lower leverage than another broker
Only a limited number of risk management tools
The Best All-In-One CFD Brokers
The two largest brokers that offer CFDs and stockbroking services are IG (based out of Melbourne) and CMC markets (based out of Sydney). You can view the IG vs CMC comparison table to make your choice based on financial instrument information, global markets offered, brokerage and customer service. Another broker that provides a range of CFD services is Plus500.
Summary Of The Best CFD Broker For You
The overall best CFD broker is Pepperstone based on their low spreads, advanced features and trading platform. EasyMarkets is ideal for those new to CFD trading while CMC Markets ideal for those looking to combine a stockbroker with CFD trading Australia firm. These three companies allow a trader to choose their base currency (normally the AUD) and open a demo account. This means they can start trading with simulated funds to become familiar with the trading platform and CFD markets traded. You should always consider your financial situation before finalising your CFD account choice.
Types of CFDs Available For Trading
CFD instruments are incredibly diverse and span a wide range of asset types. Common instruments traded include shares Forex, commodities and treasury notes. The overall benefit of being able to trade CFD derivatives in these markets is that it reduces the confusion or complexity of trading. Trading costs are also lower and the access it provides retail traders is unbelievable considering historically, a number of these derivatives were only ever offered to institutional firms.
The types of CFDs online brokers may offer include
Global Stocks / Share CFDs – This is the most commonly traded CFDs
Stock Index  – ie FTE, NIKKEI, NASDAQ, Dow.
Industry Sector – ie Banks, Technology
Foreign Exchange
ETFs
Soft Commodities  – ie. Agricultural Products such as Coffee, Sugar, Wheat, Corn, Soybeans or Live Stock such as Pork, Cattle)
Hard Commodities – ie. Metals (Gold, Silver, Copper) and Energy (Gas, Oil, Uranium).
OTC CFDs VS Exchange Traded CFDs
Many people ask what the benefits of trading CFDs on exchange versus over the counter are. While there are some downsides, exchanged traded CFDs far outweigh CFD trading Australia over the counter. To begin with, CFDs traded on an exchange are strictly regulated meaning they are much fairer and all activity is completely transparent.
Counter-party risk, which is an assessment of how prone a counter-party to a contract is to insolvency or default, is also kept to a minimum when an exchange is factored in. On the other hand, CFD trading Australia on a regular exchange incurs a bit of a premium due to the aforementioned advantages. Furthermore, there is only a finite number offered on Australian markets which also causes prices to spike.
Are CFDs Trading Legal In All Jurisdictions?
You'll often find that CFD trading is legal in most market places where they are regulated. However, CFDs are not legal in all countries with the USA at the top of the list of countries where CFDs trading is not endorsed or regulated. In the United Kingdom CFDs are regulated by the Financial Services Authority (FSA). The FSA is actually quite strict and as of 2009 require greater disclosure obligations to avoid insider trading. Europe has its own regulators.
Like the UK, CFD trading Australia is also very popular and is regulated rigorously by the Australian regulator. Some other countries that boast CFDs trading include Austria, Canada, France, Israel, Germany, Japan and South Africa just to name a few.
It's important to read the product disclosure statement of the CFD provider you choose to make sure trading is available for your region. This includes looking at the exact CFD trading account financial services guide ensuring the type of trading meets regulation.
Can I Access Foreign Share Markets With CFDs?
This is perhaps one of the greatest benefits of CFD trading in Australia. Ever had a conversation with your friends about wanting to purchase stocks overseas? The biggest companies in the world operate out of the United States. Dreamt of taking advantage of the returns shares in Apple, Google or even Facebook offer? Typically it has been quite costly and almost impossible to purchase foreign equities. However, CFDs makes it possible even when you don't have direct foreign market access.
In Australia, if you wanted to acquire US shares in your trading portfolio, you could expect to pay close to $50 per trade making it a lot more expensive compared to trading with Australian shares. You'll also only be able to purchase shares in a select number of US companies. With CFDs, the share trading of American stocks is available to you at the touch of a button via the brokers CFD platform.
A History of CFD Trading
The founder of CFDs trading is debated heavily and to this day people cannot agree on who created this popular derivative. What people do agree on, however, is that CFDs originated in London in the early 90s. It is widely held that a financial services firm came up with the concept as a way to hedge or offset their risk from shares traded on the London Stock Exchange. CFD popularity was because they didn't require a large margin, no actual shares were changed hands and those dabbling in the instrument were able to avoid taxes such as capital gains. It wasn't until the late 90s and the dot com boom's dramatic rise in online trading that CFDs began to be traded by retail traders as a nouveau investment tool. It is no coincidence that the ease of trading brought about by the internet coincided with the dramatic growth of CFD trading, especially in Australia.
When Did CFD Trading Australia Start?
Similar to other fads and technologies which take some time to arrive on Australian shores, CFD trading Australia didn't commence until roughly 2002. Australia's addiction to trading meant CFDs were perfect for the Aussie market and in just a short space of time the CFD trading Australia market grew to nearly 50,000 active traders. Just five years later in 2007, Australia was the first country in the world to offer exchange tradable CFDs. Typically CFDs are OTC or over the counter, meaning you trade directly with a counter-party with one winner and one loser ensuing.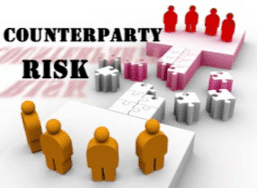 A Summary of CFD Trading Australia
This article has gone through a brief but interesting history of CFDs. CFDs differ greatly by region, broker and especially by the level of regulation. Smart CFD traders will ensure they use a CFD broker regulated by the English Financial Services Authority (FSA) and the Australian Securities Investment commission as these are considered the strictest of regulators meaning your investment is better protected and explains why CFDs speculation in the UK and Australia is especially popular. It is easy to get sucked into the hype surrounding CFDs considering its immense popularity. Many people also think that just because trading online at the touch of a button is easy, successful CFD speculation is simple too. This is a big misconception and one the team at Compare Forex Brokers has tried to dispel for a long time.
Trading any derivative or financial products from CFD to Options carries immense risk as these products are traded with high leverage. The most important thing is to know your limits. Don't risk all the money in your trading account, especially if you're not a completely confident trader, further it is always important to seek independent advice to calculate the risk involved.  This is especially true for leveraged products meaning you are trading with cash more than your deposited amount. CFDs are highly beneficial but with anything, background knowledge and practice over time are critical for CFD trading success.