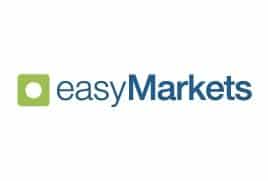 Powerful Forex Trading Software for PCs & Mobile
There are five necessities for online trading in the Foreign Exchange Currency Market (Forex). They are, in no specific order, an internet-enabled device, trading funds, trading education, a Forex broker, and finally, trading software. Trading software is typically referred to as a "trading platform," and there are options aplenty. We will examine this forex trading platform in more depth in this piece.
Most Forex brokers offer their own trading platform(s), but almost all of the brokers worthy of serious consideration offer MetaTrader 4 (MT4). Easy Markets MT4 (formally Easy Forex) is an Australian version of the trading platform, although users in other countries would immediately recognise it and be able to navigate it smoothly.
What is MetaTrader 4?
MetaTrader 4 is the most widely adopted and used trading platform in the world for trading currency pairs. The software was developed in 2005 by MetaQuotes Software. Although it is difficult to estimate accurately the number of traders who use MT4, the MetaQuotes Company casually claims that the number is in the millions, and given the number of brokers, including easyMarkets MT4 Broker, that offered MT4, there is no reason to doubt that claim.
How much does MT4 from easyMarkets MT4 Broker cost?
There is no cost of any kind to the trader for easyMarkets MT4 Broker. The trading platform is licensed to Easy Markets by MetaQuotes. Traders automatically receive the ability to use the MT4 platform free of charge when they open any of the various account types Easy Markets offers.
Why is MT 4 so popular?
There are numerous reasons why MT4, including easyMarkets MT4 Broker, has gained so many users over the course of its existence and longevity is one of those reasons. Currency traders who have been around a long time have seen many Forex brokers either close their doors, be acquired by another firm, or unfortunately, run afoul of industry and government regulatory bodies and be forced to cease operation. These traders have come to rely on MT 4 and easyMarkets MT 4 Broker as a source of a trading platform that can switch brokers without necessitating a steep learning curve for an unfamiliar trading environment.
Versatility is another reason MT4 has been the leading trading platform for many years. Occasional traders who base trades on intuitive or fundamental factors find it easy to execute, manage and close trades. Technical traders who need extensive tool kits of indicators and studies know that MT4 and easyMarkets MT 4 Broker have every conceivable tool within a user friendly interface along with the ability to develop custom tools than any trader could need.
If you will be using robotic, expert advisors or automated trading then the MT4 platform is a great choice due to its dependability and the ability to execute pre-programmed instructions as soon as market conditions generate a trading signal. Day traders and those who live in time zones where they are sleeping when the currency markets are most active appreciate the ability of MT4 to execute instructions at speeds far beyond the reflexes of humans.
There are other reasons, but finally, MT4 has a large community of users who share trading tactics and strategies of all kinds across MT 4 forums. This community often develops and offers, for sale at times and for free at other times, special plug-ins for MT4 known as "Expert Advisors" that prove of considerable assistance to new and advanced Forex traders.
Is it hard to learn the MT4 platform?
Like any new and unfamiliar software, there is a period of adaptation to become acclimated to the MT4 environment. Fortunately, anyone who has learned to use a computer has had the exact same sort of learning experience necessary to learn MT4. The platform itself has an excellent help feature. Brokers, including easyMarkets MT4 Broker, also have devoted much effort to teaching the platform, all the way from the most basic levels to some of the more powerful features.
This free educational resource takes many forms, but one of the most valuable is video classes that walk new users through the process. There are also live online webinars, some of which show the MT4 platform in action in the hands of an expert trader making live trades in the currency market. Easy Markets also offers demo accounts, where traders can learn the platform with simulated money using actual live market data.
MT4 sounds like very powerful software. Is a powerful computer necessary to run it properly?
No. The developers at MetaQuotes, along with the experts at easyMarkets MT4 Broker have made the system requirements for MT4 very modest. The platform requires very little storage space on computer hard drives. MT4 is compatible with older operating systems and RAM requirements of as little as one GB and low requirements for other hardware, including monitors, is well below those of many computer games. Some traders do acquire powerful machines with multiple monitors, but most computers built since 2010, even budget machines, will run MT4 smoothly.
MT 4 will run on Windows, Linux and Apple operating systems. Mac users will need to do a little tweaking, but nothing to which they are not already accustomed from adapting the Apple operating system to other applications when desiring to run computer programmes outside the Apple ecosystem.
Can Easy Markets MT4 Broker be used on tablets and phones?
Yes. MT4 can be run on iPhone and Android devices to trade forex. All trading functions and analytical capabilities of the MT4 platform, including charting, make it easy to take Forex trading away from the confines of a desk or laptop computer. Many traders prefer larger amounts of screen real estate for some of the heavy lifting of reading charts across multiple time frames and doing longer-term analysis when they trade forex, but they can use smart phones and tablets anywhere there are Wi-Fi or cellular connections to monitor market and trade activity.
MetaTrader 4 vs MetaTrader 5
You may have noticed that there is a later MetaTrader release than MT4, so it might be easy to assume this is a more recent and therefore better and more relevant release. This, however, is not the case. MetaTrader 5 is not intended to superseded MetaTrader 4 but rather target a different market. MetaTrader 5 with 2 major features in mind.
To be compliant with USA 'no hedging' regulations and
Trading of CFDs or asset classes that are not Forex.
Unless you are based in USA or are looking to trade heavily in CFDs such as Metals and Commodities then there is not really much need to consider MT5 as your trading platform.
Conclusion
Forex traders need every possible edge in order to experience maximal trading outcomes. Having a trading platform, such as MT4 to make the computer technical side of trading transparent and intuitive is one edge no trader can afford to neglect. The number of traders who will not use anything else, the way the platform has evolved over many years to take advantage of technological advances and the various methods traders, both new and experienced, have for learning and adapting to the constantly changing world of Forex trading are just three pieces of evidence favouring Easy Markets MT4 Broker. You can check for bonuses or view our EasyMarkets analysis when compared to IG Markets here.