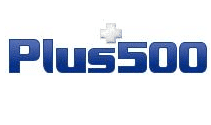 The Full List of Plus500 Trader Products
In the world of online trading, few CFD Providers are as well-known as Plus500. Their headquarters are based in Israel. The offices in UK, Australia and Cyprus are subsidiaries. Plus500 Ltd is listed on the Main Market of the London Stock Exchange. This company has reached its current level of success by offering flexible CFDs products to online traders. The following is a rundown of the Plus500 trader products you will be able to choose from when you open up an account with this CFD Provider.
*Your capital is at risk
Forex Currency Pairs
Since online trading became widely popular in the early 2000s, traders have developed a strong affinity for the Forex market. In large part, this is due to the availability of high leverage ratios and the ability to make money regardless of market conditions.
Below is a chart illustrating the most popular currency pairs traded worldwide.
Plus500 has recognised this and positioned itself as one of the major CFD Provider. Plus500 offers traders access to more than 50 Forex currency pairs, including:
EUR/USD
GBP/USD
GBP/AUD
GBP/JPY
AUD/USD
CHF/JPY
USD/RUB
The platform allows traders to leverage their investments by a ratio of 300:1. This is somewhat lower than some brokers but still a very respectable leverage ratio. Among the available reviewed Plus500 trading products, Forex currency pairs are some of the most popular options for traders of all experience levels.
Stock CFDs
Practically everyone is familiar with stocks as investments, but many people aren't aware of stock-based derivatives. On Plus500, stock CFDs are one of the commonly-traded products.
Unlike some stock CFDs brokers the Plus500 trader interface offers robust risk management tools, including a zero-slippage guaranteed stop feature for limiting losses. These risk management tools are paired with a maximum leverage ratio of 300:1. As in the case of Forex pairs, however, this leverage ratio is lower than some competitive brokers offer. Plus500 trading products derived from stocks also offer both short and long-term holding options, giving traders greater flexibility when opening their trading positions.
Index CFDs
Closely related to stock CFDs are index CFDs, which track the performance of a stock index, rather than that of shares in an individual company. Some of the indices that traders can choose from using these Plus500 trading products include:
USA 30 (YM)
US-TECH 100 (NQ)
Japan 225 (NIY)
Europe 50 (FESX)
Swiss 20 (FSM)
Index CFDs on Plus500 used to omit some of the larger and more important indices – however Plus500 have since changed their approach including the S&P 500, Dow Jones Industrial Average and the German Dax. As these indices are typically major reflectors of macroeconomic trends, being able to trade them enhances traders strategies and practices who rely heavily on economic analysis.
Despite this handicap, there are still some advantages to using Plus500 to trade index CFDs. At 300:1 the leverage ratio for indices on Plus500 is relatively high (but not as high some brokers such as Pepperstone, IG Markets and IC Markets), making it an exception to the CFD Provider's overall trend of lower than average leverage. Plus500 also offers real-time quotes for all of the indices that can be traded on its platform, making it easy for traders to read the market and make informed trading choices. Overall, these benefits outweigh the lack of availability of major signal indices and make index CFDs one of the better Plus500 trading products outside of the Forex market.
Commodity CFDs
For those who don't care for the volatility of the stock market, particularly when major national economic reports are pending, commodities are a great alternative. Commodities CFDs are also counted among the wide range of Plus500 trading products. Using these derivatives, traders can open positions on a wide range of different commodity resources, such as:
Oil
Gold
Silver
Platinum
Corn
Sugar
Palladium
Natural gas
The maximum leverage ratio offered on commodities which is 150:1 is reasonable. Commodities CFDs on Plus500 have the feature of being traded with negative balance protection (NBP), limiting the collective risk on a position to only the amount a trader has in his or her account. The NBP feature enhances trading across all financial instruments and offerings.
Cryptocurrency CFDs
One of the most interesting developments in alternative investments over the past several years has been the rise of cryptocurrency trading. These currencies, of which the most notable is Bitcoin, are digitally-generated units that are not issued by any government or sanctioning body. While they have had trouble getting adopted at the retail level, cryptocurrencies have taken on a market value of their own, allowing them to be traded on as CFDs.
Cryptocurrency CFDs are quite specialised and require a good amount of research to trade successfully. If you are willing to learn the market, however, they can be very professional. On Plus500, cryptocurrency CFDs can be leveraged at a maximum ratio of 30:1.
Options
Though less talked about than Forex or some of the more prominent CFDs classes, the lineup of Plus500 trading products does include trading CFDs on options. Using the options feature, traders can place simple Call and Put options trades on a handful of different indices and individual stocks. The list of options available for trading through Plus500 is somewhat underdeveloped, but options can still offer a good supplemental trading method to traders looking to diversify.
ETF CFDs
Finally, Plus500 offers the ability to trade on ETFs, or exchange-traded funds. These are investment funds, such as mutual funds, that are themselves traded publicly on a stock exchange. On Plus500, these funds are offered as a CFD derivative.
*Your capital is at risk, please ensure you fully understand the risks involved
More About Plus500 Licences & Regulation
For those Plus500 traders worried about placing their funds and trust in the hands of the broker, the company (Plus500AU Pty Ltd ACN 153 301 681) is authorised to offer financial products to Australian residents under licence 417727 issued by ASIC. Plus500 also holds a licence in New Zealand and holds a capital markets licence in Singapore (Plus500SG Pte Ltd UEN 201422211z). In South Africa they are authorised to issue these products under the Financial Services Provider number is 475546. You can read more about their spreads and fees and a full write-up on their web-platform.