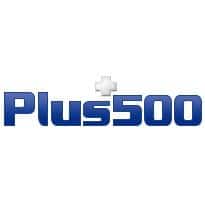 A Comprehensive Analysis of The Plus500 Webtrader Platform
A Quick Overview of Plus500
Check out our full  Plus500 review with a top of the line discussion of the plus500 webtrader platform (updated 24/01/2019).
To set the scene the Australian CFD Provider:
Founded in 2008.
Plus500 Ltd is listed on the AIM section of the London Stock Exchange.
Has their own platform with proprietary software.
Has low fees, minimum deposit, fixed spreads and is easy to us.
Plus500AU Pty Ltd (ACN 153 301 681, AFSL # 417727) issued by the Australian Securities and Investments Commission is authorized to issue these products to Australian residents. Derivatives issuer licence in New Zealand (FSP #. 486026) authorises us to issue these products to New Zealand residents. Plus500AU Pty Ltd, is also an authorized Financial Services Provider in South Africa (FSP 47546).
*Your capital is at risk
Platforms Offered by Plus500
Plus500 only offers a handful of trading tools, their webtrader and a downloadable version for windows. In recent years they have also added a trading platform for mobile including for iOS and Android. Essentially all the trading platforms do the same thing with the interface not changing too much from device to device. Without doubt, Plus500's trademark trading software is known as Plus500 Webtrader. There isn't a whole lot of information available on the Plus500 website regarding the Plus500 webtrader so we delve deeper into the platform below.
What Is A Webtrader?
The Plus500 webtrader is pretty self-explanatory. It is essentially a powerful trading platform that requires zero downloading of programs or software and is accessed entirely via a web browser. It is widely known as being easy to use and popular among new traders. Traders can trade financial instruments including but not limited to Forex, CFDs, options and equities. These instruments can be traded and accessed exclusively online, all that is required is an internet connection.
What Are The Benefits of Plus500 Webtrader?
In an extremely short period of time the Plus500 webtrader has attracted traders from all over the world due to its simple to use platform, sophisticated graphs and charting capabilities as well as the intuitive tracking of market movements. Webtrader also allows you to access everything you need to on the one screen.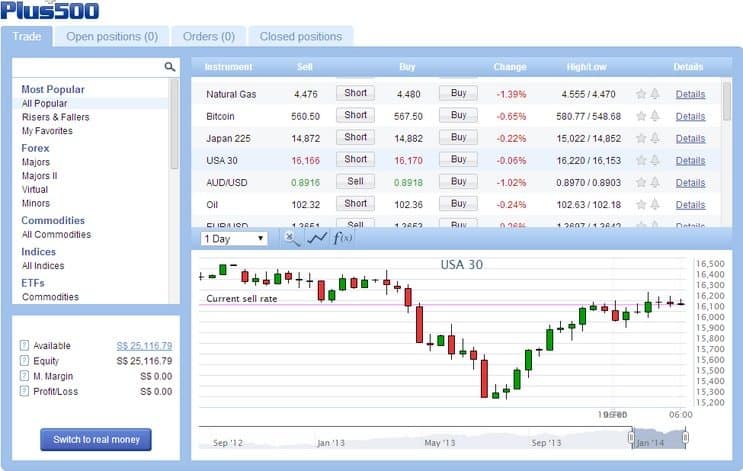 While this might sound simplistic, during a live trading session when you are being bombarded with information across multiple screens, it is extremely handy being able to control your trades in one window. The financial indicator tool on the left side of the main screen also allows you to add different indicators and measure their impact on your analyses.
Is The Plus500 Webtrader Powerful Enough?
Is the Plus500 webtrader software powerful? Does it do as much as downloadable software such as MetaTrader 4 offered by other brokers? These are legitimate questions that flood Australian Forex broker forums. After all, what is the point of spending hours learning how to use a new trading platform only to find out later that you've adopted an inferior model?
Many Forex review websites have spent hours trying to poke holes in the Plus500 webtrader platform and more often than not traders are pleasantly surprised. Not only does the tool include all the features of a downloadable version, it also allows you to access currency markets and other markets from anywhere in the world on your mobile phone or tablet device.
It is quite easy to get misled regarding Plus500 webtrader so be sure to read only trustworthy reviews regarding the platform.
Is The Plus500 Webtrader Suited For Beginners Only?
In a word, no. While it is true the platform is popular amongst beginners due to its easy to navigate interface, its still commonly used among seasoned traders who often find themselves on the go. In today's mobile age many experienced traders trade while on the go, sometimes even on the way to or from a day job.
As Plus500 webtrader is compatible with all mobile and tablet devices it is often preferred by experts as they don't have to download or rely on the sluggish software offered by other brokers.  The graphs and charts offered within Plus500's most popular interface are also state of the art and rival any of the more mainstream downloadable packages. It's one of the leading Australian forex platforms which doesn't require downloads. If you are after a beginner platform have a look at Metrader 4 offered by IC Markets and Pepperstone.
What Kind of Leverage Can I Expect With This Platform?
Perhaps one of the main reasons for the confusion surrounding Plus500's platforms and whether they are for beginners only, is due to the low leverage on offer by the company.
Key Plus500 Australian Forex broker competitors including Pepperstone and ThinkForex offer higher leverage ratios of 500:1. Plus500 on the other hand offer 300:1 as they try to limit the exposure of their clients to the market and fluctuations.
However, offering less leverage is not a sign of inferiority. On the contrary, it is an effective risk reduction technique which benefits traders long term. Traders might make less money on individual trades but due to the risk profile of their trading accounts being a lot lower they're "in it to win it" for longer. In other words, traders have a much higher chance of retaining their capital and hence can keep trading for longer. A trade gone wrong at 500:1 leverage can wipe out your capital at more than double the speed of those trading at 200:1. This therefore isn't necessarily a disadvantage of the forex broker.
What Are The Spreads Like On Webtrader?
Plus500 boast fixed spreads on their webtrader platform. Spreads are fixed at 2 pips and traders can have confidence in always knowing the total costs associated with their orders or trades.
*Your capital is at risk
Summary Of Plus500's Webtrader Platform
In conclusion, conduct your own extensive research and don't let us or any other review website for that matter convince you about Plus500. You can be certain your using an adequately regulated CFDs Provider with Plus500 and a platform in webtrader that does everything. Is Plus500 the best Australian CFD Provider around? We'll leave that up to you to decide. Test Plus500 webtrader out using their free demo first before visiting review sites so you can validate any information regarding the platform you come across.
More About Plus500 The Company
Plus500 offer online trading and financial services to traders all over the world. They are listed on the London Stock Exchange (LON:Plus), the Cyprus Securities Exchange and are licensed to operate all over the world including in South Africa. Down under, they are regulated by the Australian Securities and Investment Commission operating under AFSL 417727 issued first back in 2012.