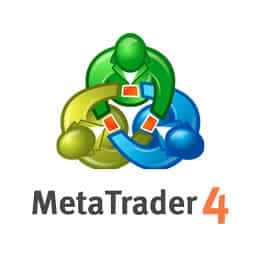 There is no Plus500 MT4  (MetaTrader 4) trading platform, instead, the broker offers its proprietary platform.
Signing up with Plus500 means you will have the following features:
A plethora of currency pairings to trade
The ability to trade shares as well as forex and other financial products
A sign-up bonus
Minimal deposit requirements to open an account
Regulation with ASIC (Australia), FCA and CySEC (Europe and the UK), MAS (Singapore), FMA (New Zealand)
Leverage of 300:1 with ASIC and FMA, 30:1 for retail traders and 300:1 for profession traders with FCA and CySEC
*Your capital is at risk
Plus500 forex trading platform
Plus500 offers it's own forex trading platform with a plethora of features but not a common platform like MetaTrader 4 or cTrader. This makes it difficult to switch forex broker long-term which is why the forex broker didn't get the maximum review rating. Plus500 is a market maker and have designed a proprietary platform which allows them to offer risk management features to help minimise the risk of your losing your money that is more typically offered by a dealing desk broker than ECN brokers.
Features of the Plus500 platform
1) Close at Profit' [Limit] and 'Close at Loss' options

The platform has a stop loss (or take profit) feature. This can be applied to any trade and specifies the amount you want to exit a trade when a loss or profit level is reached. There are no charges/fees for this feature.
The levels specified are not guaranteed as there are events that can make currencies move suddenly and liquidity can be thin. This can lead to 'slippage' meaning that the actual trade price executed is outside the amount set which could mean additional losses.
2) Guaranteed stop-loss trading
The next level after a stop-loss order is a guaranteed stop-loss order. This is an order made at the start of the trade with a specified profit or loss set that can't be exceeded irrelevant of the actual market conditions. This means that 'slippage' can't occur.
Guaranteed stop losses come with a catch which are higher spreads (which in simple terms is the brokers' fees). This means that the added security that this feature brings comes at a cost with additional fees. It also can only be applied to certain trades.
Overall, guaranteed stop losses are a great risk management tool especially if a trader predicts high volatility for a trade. Long-term though, guaranteed stop-loss fees add up so it should be used sparingly.
Trailing Stop
Trailing stops are a way to lock in profits. This tool ensures a trade remains open as long as the price continues to move in the trader's favour. If the price though moves in the other direction (by an amount specified by the trader) the position will be closed.
Like with stop-loss trading this feature is free to use with no additional spreads or fees. Slippage though still can occur ensuring meaning that higher losses can occur when high volatility exists.
*Your capital is at risk
About MetaTrader 4
MetaTrader 4 is one of the most popular pieces of software in the Forex market and amazing has been so for over ten years. Nearly every broker boasts MetaTrader 4 (MT4) in its suite of trading platforms offered to clients. We discuss some of the reasons why this platform has stood the test of time down below.
The Metatrader 4 trading platform has been a favourite among brokers and traders for nearly ten years. 2017 marks just over 10 years since the evolution of MetaTrader 3 was released. Building on the successes of Metatrader 3, the only similarity Metatrader 4 has with its predecessor is the software's name. According to the CEO of MetaQuotes Software Corporation, the company behind Metatrader, "everything (about Metatrader 4) was written from scratch." Some of the new features emphasized by the new MT4 platform included brand new architecture and improved functionality which, even before the software's official release, was purchased and adopted by numerous brokers around the world. The platform's major draw-card was that traders could finally take advantage of a powerful tool to trade and analyse multiple financial markets all for free.
MetaTrader 4 is great if you wish to use algorithmic trading or automated trading as this platform allows for 'Expert Advisors'. This feature is not available on the Plus500 platform.
Metatrader 4: An overview
The MT4 platform truly is a powerful online trading platform that has stood the test of time. The software was designed by MetaQuotes to provide brokerage facilities to customers in three main financial markets: Forex, CFD and Futures markets. Despite numerous trading platforms, some more superior, being developed in that time, Metatrader 4 is still one of the best forex trading platforms available currently. It is so popular that some Forex brokers such as Pepperstone continue to offer it to clients despite the more advanced Metatrader  5 now being available.
Many Forex brokerage businesses have been formed over the last ten years as a direct result of the Meta Trader 4 tool. One of the main reasons for this is that Metatrader 4 is a full-cycle platform that combines both back-office elements and front end terminals. This makes it incredibly affordable for brokerage businesses to offer traders exceptional service, as they are not required to invest in any other software or equipment.
Metatrader 4 platform architecture
This detailed image effectively explains how the MT4 platform works connecting the core server with managers, administrators, data centres, client and mobile terminals.
As depicted in the image above, the Metatrader 4 platform provides traders with access to Forex markets on multiple devices including PCs, tablets and smartphones. While certain functionalities might not be available on mobile devices, it fills traders with confidence knowing they can access the markets and their open trades even while away from their desks.
Plus500 and Metatrader 4
A lot of has been made of the fact that Plus 500 does not offer Metatrader 4. During our Plus500 review vs EasyMarkets, we established this which is why we couldn't rank them any higher in our best forex trading platform comparison. We recommend signing up for a free Plus500 demo account so you can see the benefits and cons for yourself.

However, a common argument put forth by the Plus500 company is that the broker offers traders an easier no-nonsense experience via their proprietary platform. The company sites that most traders do not take advantage of the multitude of features offered by Metatrader 4. Traders are busy trying to understand how the Forex market works and what trading strategies work for them and CFDs are complex instruments; traders don't have the time to learn the ins and outs of how platforms such as MT4 work. We choose to perceive this as a glowing endorsement of the supremacy of Metatrader 4 among its peers.
Final summary
In 2017, Metatrader 4 is still one of the most exceptional trading account platforms available. Roughly 10,000 currency traders, each with multiple accounts all operating at the same time, can be accommodated on the one system. Even though plenty of Forex brokerage companies now offer more advanced, up to date systems, MetaTrader 4 is still a fan favourite and remains a cornerstone of Forex companies the world over.
*Your capital is at risk
About this Plus500 MT4 review
As a Forex Broker review website we have come across and have reviewed the MT4 platform plenty of times. Plus500 does not offer this market leading platform as their value proposition is all about ease of use for new traders, which their own specially designed platform caters for. Other companies that offer MetaTrader raft of trading platforms including Meta Trader 4 include Pepperstone, IG Markets, IC Markets, ThinkForex, FXCM and Easy Forex. This review tried to delve into areas of the platform we haven't approached or discussed before such as platform architecture. We aim to provide readers with insights and analyses about brokers and platforms from all angles. If this review doesn't have everything you're looking for have a browse through some of our other MT4 articles. We're confident you'll find what you're looking for.