Free Forex Trading With An Introductory Demo Account
Most Forex brokers offer an introductory, free forex trading demo account to allow traders the opportunity to try out their platform for size. This includes software, training videos, tutorials and a step by step manual on how to use the platform most effectively. People often think that demo accounts are different and have varying characteristics to the live Australia Forex trading accounts. More often than not, demo accounts have all the same features as live accounts. The only difference between live accounts and the demos is the fact that no capital is put at risk. The luxury of a demo account means (in most cases) trading strategies can be tried and tested risk-free until a trader is ready to take a punt in live markets. Essentially traders can engage in free forex trading until they feel comfortable with their forex systems and trading platform of choice.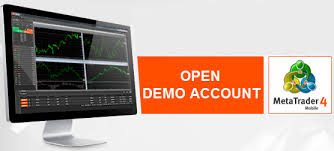 What is a free forex trading demo account?
A demo account allows you to get to know the Forex market and the perfect strategy tester. Our sincere advice to you is that you trade on a free forex trading demo account for at least 2 to 3 months before you even start thinking about trading with real money. Try a variety of tactics, study forex courses, open as many demo accounts as you can and only once you finally start making a decent amount of "virtual" money, consider opening a real account with live currencies. Be certain to only open a live account once the total figure in your demo trading account is firmly in the green. If you're losing money on a demo account it simply means that you are not ready yet. No big deal – open a new free forex trading demo account and start again. What do you have to lose? Time? Relax, there is plenty of time to make money eventually. Put in the hard yards with a demo first and as your confidence grows so too will your chance of a real cash profit, once you move to live trading.
Companies that offer free demo accounts
Lots of foreign exchange companies offer a free demo account to help you hone your trading skills with the hope that ultimately you will fall in love with their trading platforms and brokerage services. Here we detail some of the companies featured in our comparison tables that boast free demo accounts:
Easy Forex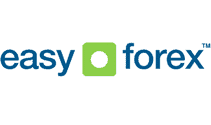 When opening most free forex trading demo account you'll spend around 5 minutes of your time. Just complete their secure and simple registration form and you can start trading instantly. With Easy Forex's trading simulator you can trade at zero cost, zero risks and zero obligation.
OANDA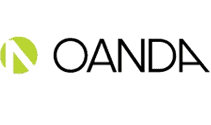 OANDA is also one of the Australian forex brokers that offer free demo trading, perfect for those who are new in forex trading and those who just want to test their forex strategies in real market conditions with no risks of losing money. It's easy to use, has many characteristics available as the real account and it takes only a couple of minutes to sign up for an account. OANDA's free forex trading demo account includes trading with more than 60 exotic and major currency pairs, trading with gold and silver crosses, a real-time experience when it comes to real-world volatility and rates, experimenting with currencies and market alternatives and testing trading strategies.
Plus 500
You can start with the trading now as opening a demo account only takes 5 minutes and they accept payments via credit cards, PayPal, Skrill and wire transfer. Their free demo account includes no time limits, terms as in the real market (all as in the legal market trading), no risks (you can learn about this trading broker without risking your money), determine, check and simulate trading strategies and online help and support team for assistance.
FXCM
Although they're trying to replicate real markets when it comes to their demo accounts, they pretty much operate in a simulated market environment. There are also some differences between the live FXCM account and their demo account. For instance, the lack of controlling real-time market liquidity, some of the products are available for trading on demo accounts and not available for live trading, order execution in the demo environment is slightly different too with no rejected orders etc.
GO Markets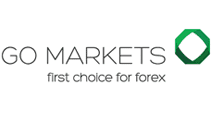 GO Markets is one of the Australian trading brokers that offer a free 30-day trial of Forex Meta Trader 4 demo account. Meta Trader 4 is the most popular trading platform used by most Australian trading brokers and the demo offered by GO Markets is the same as the live trading environment. Once you sign up for the 30-day trial you'll see the replica of the real account when it comes to trade executions and spreads.
Importance of using demo accounts first
The importance of learning how to trade using a free forex trading demo account offered by top forex brokers is that you'll gain the experience with no risk to investments. With free forex trading demo accounts, you'll have the chance to expose yourself to simulation software, trade on real currency pairs and see how your trading will go. Most of the demo accounts offered by forex trading brokers are the same as active live accounts but don't require any investments to start with trading. This way you'll learn more about what is forex and how to reduce losses as you gain experience in forex with trading with "virtual", fake money.
Using demo accounts for testing trading strategies
Many investors select alternatives to real accounts first to safeguard their capital and keep their actual currency investments safe while testing new forex trading strategies. Demo Account use live and historical data so it stimulates real-world trading. This is one of the best advantages of a Forex demo account and why even seasoned, veteran traders use them from time to time. Some traders will even use several free demo accounts across multiple brokerage firms to try different trading strategies all at once testing their success rates. Testing your strategies allows you to put your trading skills to the test and take advantage of all the trading tools like historical market data you have access to. Even further, it allows experts to review pending orders that you make so that you can understand mistakes and correct them in the future. It takes a while to find the right platform to implement your strategies and expert advisors. The key is to try out a demo account first, gain confidence and then open a live account with the same company once and only once you're familiar with the trading software.
Conclusion
Demo accounts or free forex trading is not just designed to introduce you to the world of Forex brokers. Demos are highly powerful tools that can help you plug any holes in your trading tactics. Demo accounts can even be valuable once you decide to trade with a live account with real money as they can prepare you for a landmark trading event such as the release of vital news. Although demos won't guarantee that you'll be profitable in real life, most traders will agree with us that you have to first see success in a demo account before you start trading properly. Peruse our comparison tables to find a broker that offers the best demo accounts today.