5 Effective Tips When Trying To Learn Forex Trading
When people hear that the Forex industry is roughly a $5.5 trillion a day behemoth dollar signs flash before them. In a heartbeat, they've signed up to a Forex broker and are ready to start trading before you can say, Fibonacci. Sure enough, in no time at all, they've blown a whole lot of money. However, they'll never admit the extent of their losses as often they are more embarrassed by their hasty and uninformed decision making rather than the money they've blown. Don't take the easy way out. To learn Forex trading effectively takes time, effort and diligence. Rome wasn't built in a day and you can't expect to master learning Forex trading in a short space of time either. The industry is a high risk, whilst not suitable for all investors traders' must acknowledge these points before embarking on their trading journey. The following are some important, but incredibly simple, steps to follow if you want to make a real fist of Forex trading Australia long term:
1. Read Financial & Market News Religiously
The best place to start to learn Forex trading is by staying up to date with global financial news. Unless you've been living under a rock you're no doubt aware of the Greek debt crisis that has been causing quite a stir in financial and capital markets. If you're an Australian you've probably also heard about the mining downturn which has sent the heavily resources backed Aussie Dollar plummeting to near 6-year lows. The foreign exchange market is incredibly volatile and is often dictated by the financial news happening globally. Keep on top of business news and read newspapers such as the Australian Financial Review, The Wall Street Journal or online resources such as Bloomberg.com and FT.com.
2. Carefully Research the Forex Industry & Understand All Key Concepts
Once you are up to date with the entire financial goings-on around the world start looking at the impact certain financial events can have on Forex markets. Events such as the periodic release of jobs and employment data by the Australian Bureau of Statistics and its foreign equivalents are big trading events in currency markets. So too are monthly interest rate announcements by central banks including the Reserve Bank of Australia on the first Tuesday of every month. Forex trading is all about momentum and knowing when these events occur is central to learn Forex trading as most money is made at these landmarks points in time.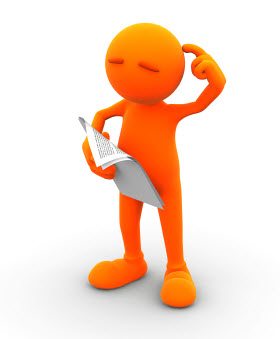 Grasping all important concepts is also highly important in the quest to learn Forex trading effectively. Newcomers to the world of Forex are often baffled by terms such as "pips," "leverage," "majors," "ECN," "MT4" and many more. While hearing foreign-sounding words or concepts is daunting, budding Forex traders should have no problems finding the meaning to these terms online. A quick Google will help you decode any hard to understand terms. However, to fully comprehend all important information when you learn Forex trading, spend an hour or two a day reading and memorising definitions as it will hold you in good stead moving forward.
3. Sign Up to Some Free Forex Training Courses
If you've followed steps 1 and 2 closely you're now ready to immerse yourselves in an online Forex training course or two. Most people turn their noses up at spending money on education especially if they've been through a costly tertiary education. While there are several paid Forex training courses out there, there is an equal number of highly worthwhile free forex courses for you to learn more about what is forex. They may cost you some money down the track in the form of acquiring the trading software used in the seminar you've attended. However, graduating from this free learn forex trading courses will provide you with excellent Forex knowledge, how to trade CFD's, ideas about forex signals and some effective trading strategies that will help you profit in the long term.
Not too long ago we did a Forex training course review and highlighted Traders 4 Traders and Knowledge to Action (now known as 'Learn to Trade') as two of the top training providers out there. The two companies offer vastly different courses with Learn to Trade having more of an emphasis on face to face seminars where T4T is mostly an online course. We must admit these companies do charge a fee to access their syllabus. However, the Learn to Trade introductory workshops are 100% free giving you the option to "try before you buy." Traders 4 Traders also don't charge clients straight away and new traders are welcome to attend their free courses on how to trade economic data which is a great way to learn Forex trading from seasoned investment bank traders.
4. Start With a Demo Account
Forex brokers offer free demo accounts for a reason. They're not just a form of lead generation provided by top forex brokers to drive an increase in live trader numbers, they are in fact designed to help newbies test their Forex trading strategies by buying and selling 'virtual' currency pairs in order to come to grips with the dynamic and volatile nature of currency markets. Demo accounts afford traders the patience and opportunity to learn how to use trading software without putting their capital at risk. With a demo account, new traders have the luxury of trading with $50-$100,000 of fake money and commodities CFD trading. If you're successful try your hand at live trading; if you lose the lot, spend a bit more time practising before depositing real money.
Demo accounts offered by a low fee and leverage broker are usually free and most brokers offer traders a demo account for an unlimited period of time. However, despite the benefits highlighted, you'd be astounded at how many traders skip this step completely and open up a live account without the necessary practice. If you're going to ignore steps 1-3 at least take the time to play around with a demo account. It could save you a fortune of money.
5. Don't Bite Off More Than You Can Chew
Congratulations you've made it to step 5! You now have a solid understanding of the Forex industry and are well on your way to trading Forex successfully. There is just one more bit of advice you should heed. Trade within your means! Trading with leverage, often as high as 500:1 is incredibly risky. The most successful Forex traders don't try and win big with every trade. Currency trading is very much a marathon not a sprint and you shouldn't expect to make a mint with every closed trade. Don't put all your eggs in one basket and don't take on more risk than you can afford. You do not have to trade at 500:1 leverage. Select a leverage ratio that matches your risk tolerance and always keep order sizes to a level you are comfortable with. This will help you manage your risk of loss.
Benjamin Franklin once said invest in knowledge as it pays the best interest. To learn Forex trading takes time. Consider it an investment in your personal education rather than an expensive burden. Without the requisite Forex knowledge, you don't stand a chance at being a successful trader.
 Real wealth is earned not made and the really successful Forex traders are prosperous because of the time and effort they have invested in their trading. A great place to start is with the Forex broker comparisons found on our website. Use these tables (such as the one below) to help guide you on your way to trading success.