Simple Forex Trading Tips To Abide By
Allow me to let you in on a little secret. Nearly 95% of retail traders who dabble in Forex trading Australia fail. That's right only 5% of mum and dad traders know what they're doing and make money when trading forex. So what makes these select few successful? Determination and knowledge gained over many years for one. However, after analysing some of the idiosyncrasies of a selected bunch of successful traders, we found some consistencies and formulated this list of Forex trading tips.
Timing
The most important of Forex trading tips are centred around timing, unlike individuals who trade stocks. This sounds incredibly vague so I'll elaborate. Everything in the world of Forex is related to time. Material financial data including price movements that traders use as a guide when executing trades is consistently released at the same time. Reserve bank announcements regarding monetary policy and interest rate announcements take place at the same time every month. Around the world, markets open and close at the same times daily. Jobs data, farming/agricultural output and information about trade surpluses and deficits are all tradable market events as volumes spike and prices fluctuate.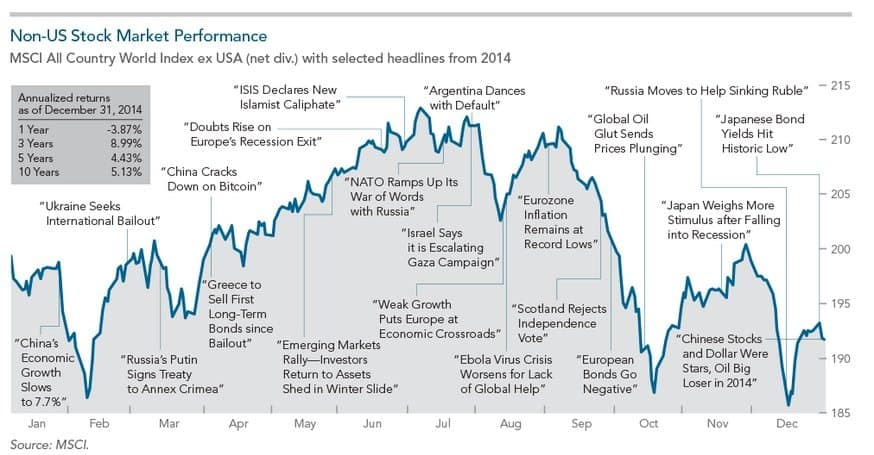 For example, the world waits in anticipation as the US Federal Reserve Bank decides whether or not to increase interest rates for the first time in 10 years. Interest rate announcements always attract Forex traders to the market as currencies are often directly impacted by the decision. However, this particular event is likely to be a landmark trading day as traders from all over the world try to predict the outcome. As a budding forex trader, one of the best forex trading tips is to know exactly when important market events take place so you can prepare your trades to leverage off spikes in trading activity.
Patience
This should come as no secret to you. Everyone knows the age-old saying "patience is a virtue" and this simplest of forex trading tips is critical to your trading success. Similar to trading stocks, trading Forex, requires a strong and consistent level of patience.
It is required when trying to grasp key concepts, when practising on a demo account, whilst formulating trading strategies and trading styles and even during live trading sessions. If you don't have the stomach to wait out a trade gone badly or wait all day to time a currency entry or exit to perfection, Forex trading is not for you.
Hedge Your Risk
Currency markets are volatile if you haven't already picked up on this. All top traders make sure to cover their positions in several different ways including using stop losses and reducing their leverage amount. Another strategy traders use that you can add to your growing list of expert Forex trading tips, is to utilise a tool, called a hedge, to reduce risk exposure. A Forex hedge simply covers a trader's position in currency markets by taking the opposite position in the currency options market. If market prices go against trade in the Forex market, an option to buy or sell that currency option is exercised. This in turn offsets or limits any losses from a trade gone.
Test Your Strategies
Every trader thinks his or her trading method is foolproof at some point in time. However, the only way to truly measure the effectiveness of a trading strategy is to test it over and over again. Top forex brokers offer free demo accounts mainly for those new to Forex trading, but they are also excellent tools to learn forex and for backtesting your trading strategies. Using a demo account you can test your approach in a range of different circumstances to ensure they can indeed stand the test of time and anything the market throws at it.
Only Deposit Money Once
One of the most important Forex trading tips is the simplest but perhaps most difficult to follow. Only deposit money in your trading account once. Whether that be $1000 or $10,000, consider it a gift to the Forex gods and don't give them any more. At certain points in time, you'll be tempted to contribute more money to your Forex trading account. Do not. Know when to call it quits if markets move against you. If you're doing well and making lots of money, don't be greedy.
Sooner or later the tide might start to shift and contributing more money only widens your risk exposure. Even expert traders can be risk-averse to losing money when trading and the very best know exactly how much money to put on the line and when to withdraw gains.
Treat Forex Trading Like It's Your Job
If you think you can turn trading Forex into a casual exercise to consistently supplement your monthly income, think again. There is no such thing as a passive income stream and even if there was, it does not exist in the world of currency trading. Forex is a 24 hour a day, 5 days a week market that never sleeps. The only way to succeed in Forex is by taking your trading seriously.
As mentioned in our Forex trading tips above, research of the industry and key concepts takes time, as does taking the time to formulate forex strategies and testing them. These are practices you cannot master in spare time here and there. Devote plenty of time to trading and treat it like it's your day job. Don't try to work round the clock as this is unsustainable. Working 9-5 is the most sustainable way to preserve interest in currencies long term. Currency trading
becomes addictive and can quickly consume you. Setting boundaries early can only help you in the long run.
Take Advantage of Social Trading Platforms and Tools
Many successful forex traders allow other forex traders to actively follow them and copy their buy and sell movements via social media tools. This is known as social trading. By studying the trading habits of a successful trader and interacting with them you can learn what forex platform they are using, forex signals to watch out for, their trading habits, strategies and methods for yourself which can make you a better more successful fx trader.
Forex Trading Tips In Summary
Hard work breeds success and if being a successful Forex trader is an aspiration of yours, the tips highlighted above can help set you on the right track. Keep an eye out for what the experts do to gain an edge. Set aside a time frame to learn and grasp key concepts. Don't stop learning, be sure to deploy effective risk reduction techniques and never be greedy. Make sure you also pick the right forex broker to meet your trading requirements and style. Forex broker firms training facility also differ which should be factored into any forex broker consideration.