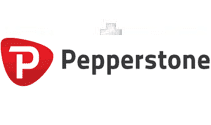 Account Types With Pepperstone
Pepperstone group limited is one of the fastest growing retail foreign exchange. This success is built on there award winning customer service, low spreads and advanced forex trading platforms. The broker is more than a forex broker and also trades CFDs ranging from indices, precious metals, soft commodities and even Bitcoin. Of course, with over 70+ currency pairs forex trading remains the cornerstone of the broker.
There are five Pepperstone account types which in order of priority are:
In order to make the most of this diverse trading platform, a new trader must first decide what kind of Pepperstone account he or she wants to open. The following are overviews of the different account types available that we found in our broader Pepperstone review to help traders decide which one is right for them.
Pepperstone Razor Account
The Pepperstone Razor account is the most popular Pepperstone account type offering STP trading expected from an ECN broker. This means that traders directly trade with liquidity pools leading to market-based tight spreads. As spreads are not set by the forex broker a modest commissions of $3.50 AUD per volume of 100,000 traded is added. This trade off makes much more sense for traders executing large volume trades, as it keeps the spread cost down to a flat rate.
Another benefit offered by the Razor account is its built-in scalping and hedging features. Though more advanced, these techniques can be used by experienced traders to lower their risks on trades and become more profitable over time. These features are coupled with leverage ratios of up to 500:1, which can allow traders to make more profit off of relatively small fluctuations. For traders who are willing to learn the ins and outs of trading strategy, high leverage with well thought out hedging can lead profit or losses. Best of all, a Razor account can be opened with as little as $200 AUD, making these advanced benefits readily available to practically anyone.
We compare the Razor and Standard Account here.
Pepperstone Standard Account
The basic live trading Pepperstone account is the Standard. This account gives traders access to all of the basic functions of trading on Pepperstone. Like many online accounts, it is built on the well-known MetaTrader 4 platform, considered by many to be the industry standard for Forex trading. For occasional traders who don't require advanced features, the Standard Pepperstone account is a solid and user-friendly option.
When trading on a Standard account, users will execute trades with built-in spreads starting at 1.0 pips. Though slightly high, the spread is offset by the no-commission structure of Pepperstone's basic account.

Pepperstone Active Trader Account
The top-tier Pepperstone account is known as the Active Trader Program. This level is designed to improve on the functions of the Razor account through dedicated services for traders.
Using this program, members gain access to:
A personal account manager to help you realise your trading goals
Enhanced analytics and reporting function
Third-party platform access facilitated by Pepperstone
Hosting for automated trading programs
Dedicated funds account
These features will have the most benefit for full-time traders. Those who trade on a part-time basis will not meet trading volume requirements making them only eligible for the Razor account level. To open a Pepperstone account under the Active Trader Program, users must directly contact the company's service team.
Pepperstone Swap Free Account
Given that it is one of the leading trading platforms in the world compared to IG Markets, it is unsurprising that Pepperstone has dedicated Islamic accounts. The Islamic Pepperstone account is fully managed in accordance with Muslim religious beliefs. This allows Muslims to trade effectively without violating their own moral code.
In structure, the Islamic trading account is most similar to the Razor account. Its spreads, however, are higher, and no commissions are charged. There are also admin charges on trades such as:
0.25 = Litecoin, Dash, Ethereum
-2.00= AUS200, EUSTX50, FRA40, GER30, IT40, SPA35, UK100, US500, US30, NAS100, HK50, US2000
-7.00 = Bitcoin, USD/CAD, EUR/SEK, XAG/USD, EUR/JPY, SEK/JPY
-14.00 = AUD/USD, AUD/JPY, AUD/NZD
-40.00 = USD/JPY, EUR/GBP, EUR/USD
Pepperstone Demo Account
Like almost all modern online trading platforms, Pepperstone account levels start with a demo account. This is an account on which no actual money is traded, but on which mock trades can be executed using real-time market data. The purpose of a demo account on a trading platform is to give newcomers a chance to get used to the trading interface and to learn some basic trading techniques. Different traders can take advantage of a demo Pepperstone account in different ways. Brand-new traders may need to use it to grasp basic principles of trend analysis and trade execution. Investors from more traditional securities markets can still benefit from a direct learning experience of the speed and liquidity of CFDs.
Finally, traders with experience in these areas who are coming to Pepperstone from other brokerages can use the demo feature. This will give them a feel of Pepperstone's forex platform without having to initiate real trades. The great advantage of a demo account is that it can be used as little or as much as you need. Whether you require a simple run-through of Pepperstone's system or a complete introduction to online trading, a demo account will provide the experience you need. Once you've learned what you needed to, it's also very easy to create a live trading account using the information you used to open your demo!
Conclusion
With its varied account types, Pepperstone offers forex traders of all sorts a good place to conduct their online activity. Relatively tight spreads and a broad range of assets available as CFDs make this brokerage a good place for traders to learn, grow and succeed. If you are interested in getting into online trading or finding a new broker, a Pepperstone account may be a good solution for you.
Pepperstone has been compared to other leading ECN forex brokers in comparison tables including IC Markets and AxiTrader. View these pages if you're trying to decide which fx broker is best to meet your forex trading needs. The alternative to an ECN Broker is a Market Maker. Spreads are wider but there is no commission and they typically include extra features such as extra risk management tools. You can compare Pepperstone with GO Markets, easyMarkets and Plus500 here.
All comparisons are based on setting the base currency to AUD. Most Australian forex brokers offer other base currency options that may suit a forex traders personal circumstances. Another factor that should be considered is the minimum trading volume requirements that can start from 0.01 lots. Finally, all forex brokers compared should be ASIC regulated to ensure funds are segregated in separate accounts.