Currency Brokers In Australia
Retail foreign exchange broking is a $380 billion industry, as reported by The Sydney Morning Herald. Billions of those dollars are exchanged in Australia every year. Forex trading Australia brokers are great to work with because they offer excellent features and have been around for decades. Continue reading this overview of the forex trading Australia industry to know who the best forex trading brokers are in the country and what you need to look out for.
Who the Big Players Are
Pepperstone
Pepperstone is one of the best Forex trading brokers in Australia. The fx broker is headquartered in Melbourne with offices in Dallas, Texas and Shanghai, China. This Australian regulated online retail currency broker features high leverage, fast trade matching, raw ECN spreads, high liquidity, spreads from 0.0 pips, and 70+ tradable instruments. Pepperstone offers 11 platforms for fx trading, including Metatrader 4, cTrader, and Webtrader. They also have mobile apps, so you can check your trades from your smartphone. The minimum deposit for trading on Pepperstone is $200, and the broker offers a leverage of 500:1. If you're not ready to open a live trading platform, Pepperstone provides a demo trading account. View the Pepperstone review.
CMC Markets
Although CMC Markets is headquartered in London, United Kingdom, many Australians choose them as their currency broker. CMC Markets is one of the top providers of spread betting. They offer over 10,000 instruments and allow losses to exceed deposits for traders who enjoy greater risk. Additional features of CMC Markets include cash rebates for high volume traders and low spreads and margins.
For a small premium, you can order a guaranteed stop-loss order, which means your order will be stopped at the exact price you want. CMC Markets refunds 50% of the premium if the order is not triggered. They have been in business for over 25 years and during the past two years alone, they received 50+ awards. Customer support lines are always open during market hours so that traders can receive help from CMC Markets when they need it. Like Pepperstone, CMC Markets also has a mobile app for Android and iOS users. CMC hold regulation in Australia and are considered one of the better Australian forex brokers. View the CMC Markets review.
IC Markets
IC Markets is one of the best forex trading brokers in Australia that was founded in 2007 with the goal to provide a trading solution that's available to all people, not just investment banks and high net worth individuals. They offer ECN spreads from 0.0 pips, 256-bit data encryption for secure trading through MetaTrader 4 and cTrader. They don't have trading restrictions, re-quotes, or a dealing desk. IC Markets is licensed and regulated in Australia so that traders can trade with greater peace of mind. Their servers in NY4 & LD5 IBX Equinix Data centres provide reliability, great performance, and fast trade execution speeds. View the IC Markets review.
IG Markets
IG Markets, a broker headquartered in the UK, is one of the leading currency brokers in Australia for financial spread betting and difference (CFDs). They have an $8.8 billion USD annual trade volume. The commission on Australian shares starts at $8 and is $10 USD for international shares. For stops, traders don't have to pay a premium at IG Markets unless their stop is hit. They have also reduced the cost of premiums by 50% on most FX pairs. IG Markets offers low margins, tight spreads, over 10,000 markets, including nearly all currency pairs and helpful tools and data to assist your forex trading. Some of the tools they provide are an economic calendar, free data on every major market, commentary, and analysis. IG Markets also delivers support 24 hours a day, so you can receive help immediately. View The IG review.
Be Aware of the Fact That Some Brokers B-Book
Forex trading is so popular in Australia that sometimes the daily turnover at an Australian broker surpasses the entire cash equities volume of the Australian Securities Exchange on a given day. One thing you have to be wary about when searching for an FX broker is b-booking. Some foreign exchange brokers b-book, which is the act of splitting client funds into two categories: A-book and B-book.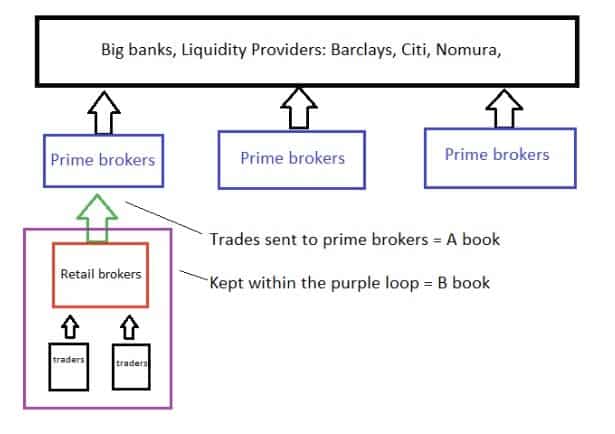 A-books are given to the inter-bank market with a ticket attached by the broker. B-books, on the other hand, are held onto by the broker. They do this because they ultimately win if they hold onto those trades instead of passing them on to the inter-bank market. Unfortunately, b-booking can result in huge losses for forex traders. Therefore, you should only trade with a trusted, reputable broker that doesn't b-book.
Hours the Market Operates
Approximately $1.5 trillion USD is traded each day on the foreign exchange market. The forex market is open from 5pm EST on Sunday to 4pm EST on Friday. Trading commences 24 hours a day because currencies are in high demand. There are forex traders all around the world who initiate trades. Aside from forex traders, there are vacationers, banks, and businesses who have a need to exchange one currency into another. Due to timezone differences and the need for the Forex market to be open all day, it doesn't close at a certain time as the stock market does.
"The FX markets have high leverage because they trade 24 hours a day, which usually prevents the type of gaps seen between market close and market open on the stock market." – Quinn Perrot
Importance of Australian Regulation
It's important to check if a broker is ASIC regulated in Australia, before parting with your hard-earned money because Australian consumer law helps keep you safe from shady practices. Brokers that aren't regulated under Australian law could potentially take advantage of you. Australian law makes sure that financial service providers like Forex trading Australia brokers are transparent enough with customers about their services, treat everyone fairly, and deliver useful information about their products.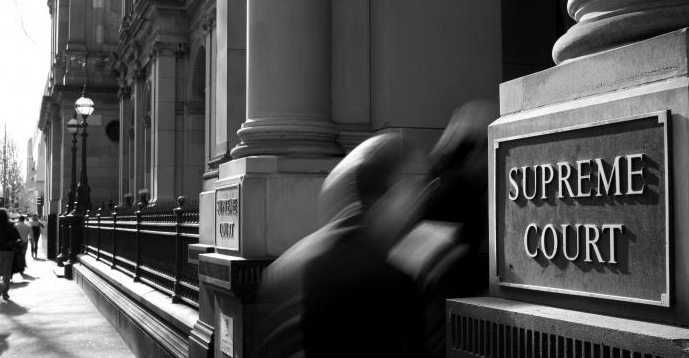 The forex trading industry in Australia is booming with some foreigners choosing a forex trading Australia based broker to work with. When searching for the right FX Australia broker, check that the broker is adequately regulated to protect your investments and be treated fairly. If the broker is headquartered in another country like the UK, you should look into that country's regulations and certifications. Remember trading leveraged products carries significant risk.