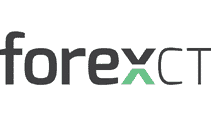 'Top 3' ForexCT strengths
'Top 3' ForexCT weaknesses
View the complete ForexCT review (January 2019) where each element above is discussed in detail below.
---
Strengths
1) Fixed Spreads
When you trade Forex CFDs, you do not pay commission; you pay a spread. The spread is measured in pips and is the difference between the bid price and ask price. The bid price is the price at which a party is willing to buy while the ask price is the price at which a party is willing to sell
Spreads will generally differ according to currency pairs. However, ForexCT spreads are fixed and stay constant no matter what happens. This means that even if the market is volatile because of a major news release or other indicators, the spread will not be widened
This allows you to implement superior strategies and to control your transaction costs during volatile market conditions. While Fixed spreads do make trades slightly more expensive, it gives traders, particularly beginners, peace of mind knowing the cost of their trades will never exceed a certain price.
2) Outstanding Trading Platform Options
With ForexCT you get the choice of the market leading forex trading platform known as MetaTrader 4 (MT4), or a unique solution to ForexCT known as PROfit.
MT4
By far the most industry leader, MetaTrader 4 has advanced reporting and charting to suit both beginner and advanced forex traders.
MetaTrader 4, also known as MT4, is an electronic trading platform widely used by online retail foreign exchange speculative traders. It was developed by MetaQuotes Software and released in 2005. The software is licensed to foreign exchange brokers who provide the software to their clients to action cfd trades and currency trades. The software consists of both a client and server component. The server component is run by the broker and the client software is provided to the broker's customers, who use it to see live streaming prices and charts, to place orders, and to manage their accounts.
MT4's developer MetaQuotes Software, had previously released a number of versions of the MetaTrader platform starting in 2002. MetaTrader 4 was a significantly enhanced version and was released in 2005. Between 2007 and 2010, a number of brokerages added the MT4 platform as an optional alternative to their existing trading software due to its popularity with traders and the large number of third party scripts and advisors.
As advertised on the ForexCT website, MT4 offers a number of features:
Guaranteed stop losses
Trailing stop orders
Fixed spreads
Programmed trading settings
Indicators and technical analysis tools
Trade forex, indices, CFDs and commodities
Available in over 30 language
WebPROfit
This forex platform is fast, slick and suitable for professional traders. ForexCT's property platform provides Australian forex traders with full control in trading decision making. The platform allows for instantaneous trade executions which allows forex brokers to enter and exist positions with a one-click trading tool.
WebPROfit is an easy to use online trading platform allowing you to trade anytime from anywhere. This platform is based on cutting-edge trading technology which was designed with the user in mind.
WebPROfit provides a real time customisable graphical representation of the market movements and of your trades. WebPROfit offers you various trading tools, news feeds and support directly from the platform.
Both, the beginners and the experienced traders can use this trading platform by easily adjusting its customisable features to their specific needs. The use of WebPROfit will maximise your trading success due to the following features and advantages:
No download required
One-click trading execution
Instant trade execution
Direct platform support
Ability to trade forex, commodities and CFDs using advanced charting tools.
Up-to-the-minute news streamed to the platform
Ultimate trading environment.
3) Guaranteed Stop Losses
The ForexCT review found that ForexCT offers free stop losses on every trade.
A guaranteed stop loss is a special type of stop loss that protects traders from market gaps that can happen between trading periods, when price can rise or fall dramatically. When a trader sets this order, he or she is telling a broker at which point to buy or sell a security. This can help the trader avoid making excessive losses and lock in profit.
Whilst most guaranteed stop loss orders have increased fees, they can be an effective risk management tool for those with a low risk appetite or new to currency trading, allowing you to trade smarter and with greater certainty.
ForexCT helps protect your trades from market gapping or currency volatility. Not only this, but ForexCT advertises Guaranteed Stop Loss Orders for no extra cost, a distinguishing feature amongst Forex Brokers, most of which have either no Guaranteed Stop Loss or have the feature at an extra cost.
It is also worth noting that ForexCT are regulated by ASIC or the Australian Securities Investment Commission which means ForexCT are compliant with industry regulation resulting in your investments having some level of protection.
Weaknesses
1) Slow trade execution speeds
Unlike global forex players which have sophisticated IT setups maximising the speed of trade directly to New York ForexCT has a less sophisticated setup. As displayed in the table below, ForexCT has quite a low level of trade execution speeds compared to other Forex brokers. 
While a ForexCT review may see this as a major disadvantage, the fact that spreads are fixed which minimises the risk of slippage it should not be a major concern for 99% of traders.
2) High minimum deposit 
Whilst many Forex brokers offer competitive minimum deposits, or no minimum deposits at all, our ForexCT review found that ForexCT enforces a $500 minimum deposit on opening an account.
This figure is significantly higher than other Forex brokers, as evident in the table below:
In this comparison table, you can see that the $500 minimum deposit fee is quite an outlier, well above the industry average.
This is a significant weakness, as it may discourage first time traders who are put off by the high fees. Furthermore, a high minimum creates a perception of money – grabbing that Forex Brokers are prone too. This ties in to the next weakness of ForexCT.
3) Unsavory customer reviews
In conducting our ForexCT review, it was difficult to ignore the volume and hostility found towards ForexCT in the online community.
Here is an example of some of the more unsavory and startling reviews:
"Only one thing to do if you've signed up with these scammers – REPORT THEM TO ASIC!!" – Geoff, Sydney
"I believe I was coerced into joining, have never traded but they still have a thousand dollars of my money, I have repeatedly asked for it to be returned scam scam scam." – Maz, Melbourne
"After pulling out my money I was harassed daily asking me to re-enter. Then the spread on the trades were changed and increased mid trade from 30 to $500 without my knowledge or any word of warning. These guys are the wild west who are here to take you in and spit you out. " – Dylan, Melbourne
These reviews are quite concerning and may put off many consumers. However, it must be said that the Forex industry often attracts a lot of criticism as clients often invest money in a volatile and risky system, leaving many a dissatisfied customer. Among the negative reviews are several positive reviews, highlighting the good customer service and training provided by ForexCT
Personal Account Managers
ForexCT boasts Customer service to be of the utmost importance to them. They possess a team of dedicated account managers are here to answer any question you may have, anytime, anywhere.
On investigating the reviews, it is likely that the experience with ForexCT is dependant on the account manager that you get.
24/7 Customer Service
ForexCT offers round-the-clock, dedicated customer service from our support team. ForexCT provides webinars, video tutorials, workshops, and eBooks to help you acquire the skills you need to take your trading to the next level.
We would recommend getting informed and having a full understanding of the Forex industry before opening an account with ForexCT. Our ForexCT review found that the website, information and education available to clients is of a high calibre.
ForexCT Review Conclusion
Our ForexCT found the forex broker was ideally suited for beginner to intermediate Australian forex traders.
With excellent customer service, user friendly platform options, fixed spreads, demo account and guaranteed stop losses it has everything these traders could want from a forex broker. This ForexCT review though found weaknesses which would discourage expert traders such as their trade execution speeds which are at the bottom end of the industry, and the high deposit. Despite troubling customer reviews, ForexCT is a good option for traders and beginners as it encouages those who use ForexCT educate themselves on the industry before putting in money.
About Compare Forex Brokers
Compare Forex Brokers provides a range of forex broker tables to find the right provider to suit their trading style. The key areas focused on include spreads, commissions, leverage, features and execution speeds. All forex broker information came from the providers websites. If you find any forex broker element that needs updating please us our contact form to let us know.