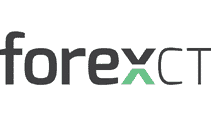 The ForexCT Demo Account Facts & Features
The world of Forex trading has never been more competitive. The number of brokers operating locally in Australia and also overseas has been exploding over the decade and up to 2018. The daily size of FX markets is roughly $5 trillion. This strong demand for trading fx and cfds has triggered financial service businesses to pivot towards offering brokerage to retail traders, as well as their existing institutional customers. In an effort to attract new customers, many companies have created Demo Accounts, such as the ForexCT Demo Account which will be discussed in this article.
However, with the number of Forex providers ballooning and since brokers are dealing with clients cash, there involved a substantial degree of trust between the client and broker.  This ForexCT review defines some of the key features of a reliable broker.
A credible Forex broker like ForexCT always boasts the following cornerstone features:
Strict Australian regulation
Robust Trading Platforms
Risk Management Services
Tight Spreads
A Demo Account
ForexCT ticks all 5 boxes and in this article it is the ForexCT Demo Account we're going to discuss in a bit more depth.
What Is A Forex Demo Account?
We can't write an article about the ForexCT demo account or any demo account for that matter without defining what a demo account actually is and how they work. A demo account is trading platform that allows traders to play around with mock currency. They provide customers with the ability to experiment with trading derivatives such as Forex or CFDs without putting any of their capital on the line.
Most demo accounts such as the ForexCT demo account give clients $50k-$100k worth of virtual currency for trading. These 'fake' funds work exactly the same way live money does. The only difference is it gives new traders valuable, risk-free trading practice. If you're just starting out in currency trading, it is highly recommended you first practice on a demo account such as the ForexCT demo account. The trading environment in the ForexCT demo account mimics that of the live account so even when practice trading you're still familiarising yourself with the broker's trading software.
What Are They Key Features of The ForexCT Demo Account?
When putting together this ForexCT demo account review we struggled to find comprehensive information about its features from the company's website. This lack of detail is one of the main reasons for us not ranking the company higher in our Forex bonus offers comparison table.

That being said, most demo accounts function in exactly the same way as live accounts and this is no different with the ForexCT demo account. As we're dealing with a simulation account there is no deposit required with traders granted $100,000 in virtual cash. Stop losses, contract size starting from 10,000 units and high leverage of up to 400:1 are all standard in the account. The only thing traders miss out on with a ForexCT demo account versus the live account are the market reports and access to research and e-books.
Is The ForexCT Demo Software Easy To Download?
It took us some time to find exactly where to locate demo account information on the ForexCT website, but once we did, the process was pretty straightforward. When new traders sign up to the demo account with ForexCT they are given the choice to open a PROfit or MetaTrader 4 account. The company just require basic information from the client upon sign up including name, contact number and email address. Users are then prompted to create a login name and password and once done the platform can be downloaded, its that easy.
Can I Access ForexCT Trading Accounts On My Mobile Device?
ForexCT being the top broker that it is, offers customers the ability to access markets from literally anywhere as their software is supported on most mobile devices. Their flagship software PROfit is available on mobile, desktop and even has a web based trading platform. The MetaTrader 4 platform also offered by ForexCT is available on both desktop and mobile device too.
Can I Trade Other Instruments on ForexCT's Platforms?
The ForexCT platform supports the trading of currencies and also CFDs. Unfortunately, traders aren't able to trade outside of these two instruments at this time. This isn't such a bad thing as it has allowed the company to focus on what it does best which is to provide foreign exchange brokerage services. As we've mentioned numerous times, global currency markets equate to around $5.3 trillion per day. Traders clearly love trading currency so ForexCT just focuses on what customers are after.
Is ForexCT A Reliable & Trustworthy Forex Broker?
ForexCT is an Australian owned and operated company and is headquartered in Melbourne, Australia. The company strictly regulated by the Australian Securities Investment Commission (ASIC), which is one of the strictest financial regulators in the world when it comes not only to to forex trading but al cfd trading. Furthermore, clients can rest assured that all funds they deposit are NOT exposed to unnecessary risk with all client moneys held in segregated trust accounts. This safety measure in addition to the fact the business has been in operation for nearly nine years gives evidence to their level of reliability and trustworthiness.
About This ForexCT Demo Account Review
Many people search for information about ForexCT's demo software but the material out there is incredibly sparse. Not only is there a lack of info on review sites but also on the company's website relating to the demo. This review aims to combine whatever content we were able to find and present it concisely so new traders can formulate their own opinions of ForexCT.
The best way to truly work out whether a trading platform is right for you is to actually experience it for yourself. The ForexCT demo account can be downloaded and installed without the obligation of depositing funds and risking your capital. Once you've had a play around, you'll realise that the specs of this demo account are pretty similar to the other top platforms out there.
Please note: The information above is compiled by our Compare Forex Brokers team. It is general advice based on information provided in ForexCT website. Trading for fx and CFDs involves a substantial amount of risk and we encourage you to trade responsibly at all time. You can view our international forex broker accounts or local Australian demo forex trading accounts if your not sure if ForexCT suits your trading style.