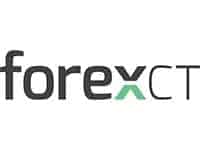 A Comprehensive ForexCT Review
In January 2020 a the Compare Forex Brokers team performed a comprehensive review of Australia leading Forex Brokers and our summary can be found in the following link Australian Forex trading comparison table. Part of this forex broker comparison was a Forex Capital Trading Pty Review (AFSL 306400) and (ABN 69119086270) which did not rate the broker highly based on three key factors. Importantly, Forex CT is under investigation by the Federal Court and currently is restricted unless they've obtained prior approval.
High Spreads (Fixed)
Lower Leverage Levels
A Lack Of Financial Products (eg Shares)
It should be noted that the broker also had some key strengths including:
A strong training program
Good support including dedicated account managers
Guaranteed Stop Loss features at no extra cost.
The conclusion was found that those with intermediate or advanced forex trading levels should not consider ForexCT but rather brokers like Pepperstone. Beginner traders, on the other hand, should weight up ForexCT to easyMarkets (formerly easy-forex) who also focus effectively for those new to forex trading Australia.
Key Weaknesses Of Forex Capital Trading In Detail
1) The Spreads Of ForexCT
The biggest negative within the Forex Capital Trading review came to their spreads due to the lack of disclosure over the amount. With ForexCT having fixed spreads, publishing these against major currency pairings should be easy. Instead, the only statement is that spreads are pips on 'selected major currencies' and lower pips may apply for larger clients.
The other main forex broker that offers Fixed Spreads (easyMarkets) provides a full list of their fixed spreads. Other forex brokers for advanced traders such as IC Markets and Pepperstone also have minimal spreads, rather charging a flat commission based on trade volume.
2) Leverage At 20% Lower Than Market Leads
Our Forex Capital Trading review found that 400:1 leverage was negative for those looking for greater exposure to the market. While some brokers like OANDA (50:1) and Plus 500 (300:1) have low leverage, most others have 500:1 as shown on the graph below.
By having the leverage ratio of 400:1, means you can trade 400 times that amount you deposited on the currency market. A minimum deposit of $500 is required to start which is not the best for a beginner trader. For example, if you deposit $500 at high leverage of 400:1 then you can trade $200 000 worth of currency. It is important to state that 400:1 is not the highest leverage level available with some companies offering up to 500:1 leverage.

3) Lack Of Financial Markets
The final negative found within the Forex Capital Trading review was that only CFDs and Forex trading options were offered. Most other online trading brokers now offer a plethora of other options including Share Trading. With a high proportion of forex trading individuals also trading shares, having them all combined with top brokers like IG has its advantages.
Key Advantages Of ForexCT In Detail
1) Strong Training Options
The Forex Capital Trading review found this feature to be excellent. Not only are the standard video tutorials, webinars and eBooks offer, there are also workshops periodically held as well. This allows for either virtual or face-to-face training to occur. Ideal for beginner traders.
2) Customer Service Levels
They put customer service at the top of the important features list. As with the other trading companies from our list above, they have phone support, Monday to Friday, online chat service and email support. They have dedicated personal account managers that will help with any problem, anytime.
comparison table, ForexCT is still a reliable, Australian-based Forex broker. Established in 2006 by a group of experienced Forex traders and dealers, Forex Capital Trading provides all things a trader might need to trade with confidence. Based in Melbourne, ForexCT is adequately regulated with an Australian Financial Services Licence (AFSL).
3) Guaranteed Stop Loss Orders At No Extra Charge
Very few forex brokers offer guaranteed stop-loss orders to avoid slippage in volatile markets (leading to greater losses) but ForexCT, a low fee and leverage broker not only offers this but at no additional charge. Only easyMarkets offers this same feature. For forex traders new to markets or worried about their exposure, this is a real positive feature.
What Forex Platform is Offered By Forex Capital Trading?
Forex Capital Trading offers 2 trading platforms: MetaTrader4 (same forex platform offered by the other brokers from our list) and PROfit trading platform.
Almost all Forex brokers provide the MetaTrader4, a popular and the most innovative trading platform (except Plus 500) and Forex Capital Trading is no different. The MetaTrader4 trading platforms are open 24 hours a day, are user-friendly, customisable and available in 30 languages and can be accessed from mobile devices.
The other platform offered by ForexCT is the PROfit trading platform which was designed to meet the needs of experienced traders as well as new, inexperienced traders by adjusting the settings according to their wishes and needs. Downloading the platform to mobile devices, tablets and smartphones is easy and fast. It only takes a few minutes, and if any trouble emerges, ForexCT provided a video with extra needed help. The platform offers lots of features like receiving news feeds every day, access to numerous trading tools and direct support on the trading platform if there are any problems.
Users can also access Tradency web-based Mirror Trader platform where traders can learn and find out everything they need to know about the different trading strategies of top forex brokers and traders and CFD traders from all around the world and automatically copy their trade strategies into their own trading account.
What the company offers:
• AFSL licenced and regulated by ASIC (Australian Securities Investment Commission)
• Experienced and dedicated customer service
• Multiple user-friendly trading platforms to suit traders needs
• Fixed spreads
• Free guaranteed stop losses
• Forex bonus offers
• Trading services available in 30 languages
• Accurate and fast 1-click execution
• Refer a friend promotion
What is ForexCT's Most Popular Feature?
That would be their educational programs, video tutorials, courses, workshops, eBook and webinars. Although other trading platforms like easyMarkets offer educational trading programs to their users, Forex Capital Trading believes that traders should never stop learning about trading. Free webinars, video tutorials, daily reports, data analysis and forex trading courses enable beginners to learn the basics of forex trading. Instructors at the trade school have years of experience and want to pass their knowledge on to those who are interested in starting with trading. Also, they offer webinars and classes to intermediate and advanced traders so that they can move to the next level of trading and learn more about advanced technical analysis and the psychology of trading. One can also learn about forex trading and CFD trading with their in-depth eBook (accessible to new members after registering for an account.)
Does the Company Offer Bonuses?
Unlike OANDA and FXCM, ForexCT offers bonuses and guaranteed stop losses. They offer 3 bonus offers: $50 Credit bonus for ForexCT MINI Account and ForexCT GOLD Account and $200 + Additional 10% of the deposit for ForexCT PLATINUM Account.
Deposits and Withdrawals
ForexCT offers diverse payment methods for deposit and withdrawals, from credit cards like MasterCard, Visa and American Express to BPay, Domestic Bank Transfer / EFT and overseas bank accounts.
Australian Financial Service Licencing
Forex Capital Trading is a regulated broker that is governed within Australia and operates under the Australian Financial Services Licence (AFSL) number 306400 which means that there is no compelling reason to stress that this is a scam organisation or company. They have a big list of users and traders that can confirm the company's credentials.

Forex Capital Trading Review Conclusion
Forex Capital Trading brokers review concludes that their features and the forex trading services they offer are a bit weaker than the ones offered by some popular forex broker companies listed above, but that doesn't mean they're no good. They're ideal for beginner and intermediate Australian forex traders. They have an excellent customer service, offer a user-friendly platform option, guaranteed stop losses, fixed spreads and bonuses. ForexCT also rewards their clients with a cash payment every time you refer a friend, colleague or a family member. ForexCT has everything traders could need and want from a forex broker. If they added a few more important features such as those seen in the table below, perhaps they'd be regarded a little higher in our analyses.