What Are Forex Broker Reviews Websites?
The Forex industry is a multi-trillion dollar a year behemoth backed mainly by the interbank market and institutional finance companies. However, the retail side of the industry has been growing like wildfire over the last 10-15 years as traders of all experience levels, try to forge out solid returns amongst the volume and volatility. As we've discussed many times on this website, learning all about the Forex industry before making your first trade is critical for success. Often the first places retail traders visit during their research phase are Forex broker reviews websites. With so many Forex brokers popping up nowadays it's becoming increasingly difficult to keep track of all the trading features available in the market place. Forex broker reviews websites house all the important information about currency market operators and through a range of articles, comparison tables and customer testimonials, direct users to brokers that match their trading style and level of experience.
The Forex industry often has a stigma associated with it with many believing it to be full of shady operators. Unfortunately, these scam artists can be found among Forex broker reviews websites too and it is highly important to distinguish between the best Forex broker review sites and the poorer ones. In the article below we go through some of the key features of top 3rd party review websites.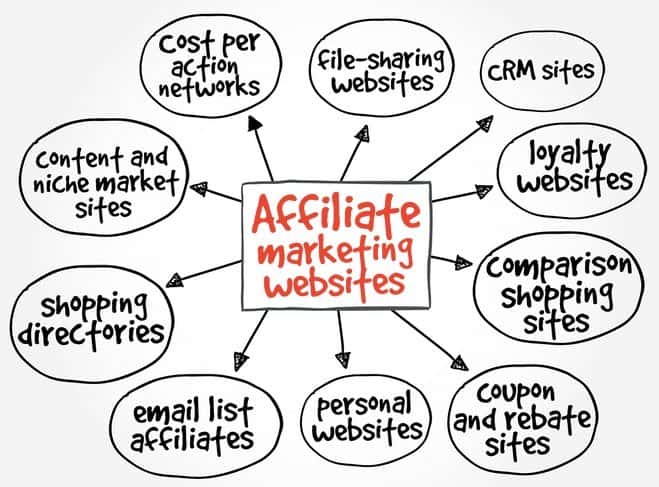 What Are Some Features of a Good Review Site?
One of the first pieces of advice seasoned Forex traders give newbies is to be diligent and avoid getting sucked in, especially by partial review websites. These websites often have some sort of affiliation with brokers that feature on their sites and even though there are no laws against this, it is important traders are made aware. Don't take reviews and testimonials as gospel. Always double and triple check information found on review sites with broker websites to ensure accuracy and objectivity.
Objective
Being objective and impartial should always be the first feature you look out for in a Forex broker reviews website. Websites that remain unbiased
quickly capture the trust of visitors and followers. Affiliate relationships can often get in the way of objectivity. However, this need not always be the case with plenty of review sites alerting users to any agreement in place with promoted brokers through centrally placed banners and terms and conditions.
The purest Forex broker reviews websites though are those websites that are published BEFORE an agreement is put in place with promoted broker similar to this one. Compare Forex Brokers prides itself on the fact that all comparison tables were finalised objectively prior to any broker association was formed. The next time you find yourself surfing a review website, contact the webmasters and ask them whether the same rings true for their website.
Breadth of Information
There is nothing worse than spending hours wading through endless jargon. If people had the time they would browse and analyse every page of a Forex broker's website until they found what they were looking for. It is for this reason that Forex review websites need to get the balance right when presenting information about a particular company or platform.
Equally as problematic, too little or confusing information and people may go elsewhere when seeking advice about a broker.
Insightful
The quality of the information contained on Forex review sites also needs to be relevant to what people are looking for. Clearly defining or explaining certain concepts and features that customers are likely to find difficult to grasp is always important. For instance, demonstrating how leverage actually works and showing this with an example will captivate readers and keep them stimulated and eager to continue researching the world of Forex. It is often handy to compare one broker against another and list the features of one versus the other. This not only gives readers an easier way to determine whether one company's features stack up in relation to the others, it also allows them to form their own opinions over which features are most important to them.
Supplementing a Forex review site with user-generated content such as testimonials, a grading or star system builds social proof and boosts confidence. People are always more eager to make a decision one way or another if others have made it before them. Always take reviews with a grain of salt. The World Wide Web is a huge resource with so much good quality information. However, often in a bid to improve lead generation, companies (in all industries, not just Forex) manipulate these to make their own company look better. Again validate all information by referencing a raft of websites. We also preference brokers using the most popular MetaTrader 4 or MetaTrader 5 forex trading platform.
Easy To Understand/Navigate
This is perhaps the most important feature of a good quality Forex broker reviews website. We already touched on the importance of websites having insightful and accurate information. Yet, all that good quality information is worthless if customers are bombarded or cant find the information they are looking for easily enough.
Comparison tables are a fantastic way to spell things out clearly and the best Forex review sites really nail the user experience when they feature comparison charts such as those found on Compare Forex Brokers. Always remember that comparison charts are prone to human error. We make sure to update our tables constantly but its always important to reference any information found on a review site with information sourced directly from that broker's website.
Some Top Forex Review Sites
FX Street
FXStreet is one giant financial market resource where users can find all the market information they are looking for. The website houses everything needed to make the best decisions in the Forex market. FXStreet have been covering currency markets since the year 2000.
Forex Peace Army
Forex Peace Army essentially market themselves are a currency market guarding designed to help stop traders from getting scammed from shoddy Forex brokers. The website houses a free trading forum and high-level broker reviews.
Forex Fraud
Similar to Forex Peace Army, Forex Fraud provides heaps of excellent articles, tips and courses for traders of all experience levels.
BrokerChooser
BrokerChooser is a UK based Forex broker review and affiliate website. They're based in the United Kingdom but review brokers located all over the world. The company claim to analyse over 100 criteria for each broker reviewed on their website. Reviews published on their website are said to take approximately two weeks to compile. Key info they look are things like tight spreads, trading tools, customer service and whether the broker is suited to a beginner or experienced traders. You can view our choosing a broker page to understand how we select forex providers.
Forexbrokers.com
Forexbrokers.com is run by the same company that operates stockbrokers.com both in the United States and the UK. Their website contains a breadth trading related information in an easy to digest layout. Their comparison tables are also quite easy to comprehend. For instance, its quite easy to navigate down to topics you're concerned about as trading for instance, whether the broker has a demo account, offers live chat and pricing on EUR/USD spread.
Conclusion
It is important to conduct as much information as possible before selecting an ECN Forex broker or one with a dealing desk to manage your currency trades. Review websites are a great place to start but its highly important you pick a reputable comparison website as there are plenty of scam Forex brokers out there. The largest forex brokers by market share is a good place to start. This website makes a habit of only comparing those brokers that are locally regulated to provide an added level of security and reliability.