Why Australian Brokers Were Critical During The Swiss Shock
In January 2015 one of the rarest events in currency history occurred when Switzerland removed its currency ceiling against the Euro. The result was that the currency immediately increasing 39% against the euro and then eventually settling.
This huge change may have led to some gains but also to huge losses especially to retail forex brokers. This was highlighted in New Zealand with the forex broker 'Excel Markets'  suffering huge losses leading it to falter. Even global players which has subsidiaries in Australia such FXCM were not spared from this freak even with a $300 million US dollar lifeline provided to ensure it could remain trading under US capital requirements. Citi and Deutsche Bank also were rumored to have lost $150m and $50m USD respectively.
Why It Was An Advantage To Have An Australian Regulated Broker During This Event
Any forex broker trading legally within Australia (including a subsidiary of a global company) needs to hold an Australian Financial Services License. These licenses are regulated by the Australian government.
The key restriction the regulator places on these Australian forex brokers is they need to comply with internal procedures such as training, accounting , risk management & audits. The biggest benefit though is the requirement for funds (deposits) of clients to be held in a segregated account within Australia (such an Australian bank account). This means that if the forex broker hits financial difficulty like Excel Markets your deposit funds cannot be touched or moved overseas to another subsidiary.
OANDA An Example For An Australian Regulated Broker
OANDA were one of the most public global forex brokers that has an Australian subsidiary. They were open that they suffered a loss in liquidity and suffered losses but did not re-quote of amend any cross client traders after the event. Also, when losses were more then the amount deposited for an Australian forex trader the forex broker forgave the remaining negative client balance (even though the traders could not close their position during the turbulence). OANDA's approach was a good example of how enforced legislation, regulation and good corporate governance combined to give Australian investors peace of mind.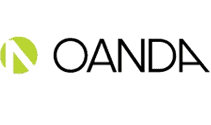 Key Questions To Ask Yourself When Selecting A Forex Broker
Is it an Australian Regulated Forex Broker?
How did they respond to the Swiss Crisis?
Where are the deposit funds held?
How sophisticated is their platform during extreme volatility?
What are their customer reviews?
If you're contemplating delving into the work of Forex trading, have a browse through our extensive comparison tables. Not only to we have tables tailored to the experience levels of different types of traders, we also have all the answers to the 5 key questions found above. It takes time to research the many brokers available both locally and overseas. Furthermore, its extremely time consuming familiarising yourself with daunting terms and concepts. At Compare Forex Brokers we take the challenge out of trying to pick a Forex broker. Once having visited our website you'll have a more rounded insight into how the industry works making it easier to make the right FX broker selection.