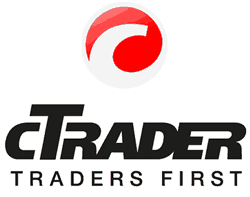 Forex And CFD Brokers Offering cTrader
cTrader is offered by the leading forex and CFD brokers. To compare these online brokers 'head to head' comparison tables were created including:
A Review of cTrader's Brief History
Spotware Systems (based in Cyprus) in 2011 created the cTrader forex trading platform. Enhancements were made to the forex trading platform with the launch of cTrader Web and cTrade Algo in 2012 and 2013 respectively.
Another major update occurred in February 2017 with the release of cTrader 2.0 which includes the following improvements:
a) QuickTrade Setting
To provide an improved understanding of the QuickTrade feature it has been re-engineered to maximise usage. Limit or stop-loss orders can now be created directly from charts using this QuickTrade features.
b) Separation Of Limit vs Stop Orders
The new order window now has separated the stop order and limit. This simplifies the creation of pending orders on the forex trading platform. Additional order types are also expected in 2020 now that the order window is separated to further enhance forex trading.
c) Symbol Panel
A new section now appears under the 'Market Watch' when the symbol is clicked as shown on the right. There is the option to disable this through a right-click of the Market Watch and then choosing the 'Symbol Panel Off' option. An exciting enhancement is the panel can be detached and adjusted by the forex trader.
d) Relative & Absolute Protection
You can now set at pips or price when applying a take profit or stop-loss order. This has been often requested by Australian forex traders who want greater transparency of the maximum amount they can make or lose on a trade. Other protection features are expected in 2017.
e) Risk Level Setting
The percentage of balance can now be chosen as the amount to be at risk and/or earned. Absolute or relative values can also be set when choosing risk levels of trade. This is applied when setting a stop-loss order or take profit on market orders.
f ) Spin Button For Order Volume
The new 'Spin Button' helps forex trader control order sizes through steps been required when decreasing or increasing a trade. This allows for more precise settings compared to a mouse which can easily lead to a less precise value
While FxPro was the first forex broker to offer the forex trading platform, multiple positive cTrader reviews led to the adoption by two of Australia's leading Australian forex brokers, Pepperstone and IC Markets.
Some of The cTrader Products
cTrader
Our cTrader review uncovered that cTrader is the market-leading product offered by Spotware Systems.  It utilises cloud technology and offers customers with DMA (Direct Market Access) brokerage. It supports Forex and CFDs trading and is suited to all types of traders.
cAlgo
cTrader launched this platform to take advantage of the rise in algorithmic trading. The platform allows users to create their trading robots and uses C Sharp (C#) programming language. In our cTrader review, we also found cAlgo has a dedicated forum allowing clients to share and discuss their algorithmic traders and indicators.
cMirror
Mirror trading has become incredibly popular of late. It allows someone to become an authority or trading strategy provider while others copy their trades in exchange for a fee. cMirror is the cTrader application that supports mirror trading.
cTrader Web
As the name suggests, cTrader web is the web application that allows traders to access financial markets from computer and mobile web browsers. Upon finalising our cTrader review we concluded that this platform is very similar to the desktop, downloadable platform.
The Main Functions of cTrader
Like most trading platforms cTrader is designed to perform a couple of main functions including trade execution and charting. Most traders who have experience trading with MetaTrader which is also offered by FXCM and OANDA say it took them longer to get used to the MT4 platform than it did with cTrader as the layout here is cleaner and less cluttered. Upon glance at some of the default trader layouts and charts, you notice the sharpness of the interface. Of course, there are multiple layouts available on the cTrader platform with interfaces that will suit both technical and fundamental analysts. We take a closer look at charting and order execution below.
Charting Features
This is really where cTrader stands apart from its rivals such as MetaTrader. The charts we noticed on our cTrader review were incredibly sharp. We also found it quite easy to move from chart to chart within the trading interface. While this might not seem like an important feature, when every second counts and money is on the line, being able to easily toggle from chart to chart makes a huge difference to your trading success. Charts are also tiled closely together, they can also be detached if you want to carefully analyse one a bit more closely.
Chart colour settings can also be
easily changed and customised to your taste. cTrader offers similar chart time-frames to other platforms but offers 45, 20 and 10 -1-minute time-frames. They also have unusually higher time-frames above the 1-hour mark too. Traders can also take full advantage of the numerous indicators on offer with cTrader; you certainly won't be missing anything.
Order Execution Features
Remember the cTrader platform is geared towards brokers that do not offer a dealing desk. Practically this means that when you purchase or sell a currency pair or CFD you're transacting with an actual counter-party to your trade. To work more smoothly in this more realistic marketplace, cTrader provides tools such as algorithms, trading session opening hours, level ii pricing and high-speed connections that allows traders easy connectivity to data centres.
These features all combine to allow high-speed order executions with very minimal price inconsistency. Please note, if you're not used to trading on the live market, especially with direct market access, have a play around on the cTrader demo version first. This will help you get used to the interface and how order execution works.
cTrader Review of Awards Won
We briefly mentioned above, that upon cTrader review, we noticed a glittering record of awards won by the platform. In 2013 just a few years after its inception, cTrader won the award for Best Retail Platform at the FX Week e-FX awards in NYC. In 2015 cTrader won another Best Forex Broker award, this time awarded to them by Forex Bonus Labs. The amazing thing about cTrader is that in just 5 years, not only have they gone head to head with MetaTrader, in many respects they've outperformed them. Moreover, they have more than 80 brokers signed up worldwide an incredible feat in such a short period.
A Summary of Our cTrader Review
The real reason why cTrader has performed so strongly over the last few years is due to the company not resting on their laurels. UI and UX is a big part of any online business and trading platforms and brokerage is incredibly big business online. The company have continued to evolve and continue to develop its platform offering what traders are looking for. Always remember that after reading information on this site and before making trading decisions – we encourage you to seek independent advice, to ensure the right decision is made for you.
cTrader also consistently releases updates each year to iron out any issues their platform might face, ensuring traders believe it's easy to get started. If you're looking for a platform with an impeccable interface, beautifully looking charts and extremely fast order execution speeds give cTrader a try. You can take advantage of all the features trader has to offer with local brokers such as Pepperstone. The other mainstream platform of MetaTrader is offered by AxiTrader and other fx brokers including GO Markets and IG Markets.